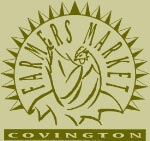 Hi, friends and Happy Tuesday! What a lovely day we will have tomorrow – the sky did all its raining today! I hope you have plans to join us for a terrific lunch – so many wonderful meals from which to choose. Come and celebrate the first shades of autumn with us.
Saturday brings a little change of pace and since we are forecast to have a lovely morning; you can spend more time with us. We'll do our best to keep you in tunes and tastes. For starters, we have the Steve Anderson Group in the gazebo beginning at 9:30.  And to keep things moving right along, Jubilee Farms, market vendors, will set up in the cooking tent to prepare and serve samples of their local grass fed beef. I hear toes tapping and lips smacking already.
Oh, my! What a Saturday we had last week! Thanks to all of you who braved the weather and came out to visit. It may surprise some of you newcomers to the market, but we are open rain or shine. As I woke that morning to raindrops on my windowpane, I thought, "Hmmm, what a nice day to stay in bed and….oh my goodness! It's Saturday!" Well, naturally, I leapt from my bed – which more resembled a groan and a roll than a leap. But then, I was up and on my way.
Believe it or not, when I arrived at the market, tents were being set up in hopes of the heavy rain becoming no more than a light drizzle. Splashing through the puddles, I had a lot of fun while I got my shopping done – eggs, peaches (this could be the last week), collards (Brandon had some), cucumbers…I am set for the week. We're starting to see a lot more greens on the tables – arugula, turnip, mustard, and Asian greens such as tat soi, bok choy and pak choi. As I mentioned, Brandon had some collard greens but he was not sure if there would be enough for the coming week or if we would have to wait a little longer. No matter, there are plenty other greens to fill in the gap. Greens are great to add to soups, stews, or beans. Chop them fine and they seem to melt right into your dish, releasing oodles of flavor.
My Mr. Wonderful is generally very easy to please as long as I don't try to make him eat too healthy. He doesn't realize that just by eliminating boxed foods and cooking with fresh-picked fruits & vegetables from the Farmers' Market, he is already eating healthier than most people. (Uh…I'd appreciate it if no one mentioned that to him.) Anyway, I prepared Chicken & Sausage Gumbo for supper last night. I browned my roux then added my onions, bell pepper, and okra and cooked it nice and slow just as Ms. Lil taught me. (I figured I wouldn't mention the okra to Mr. W since I had ground them to an indistinguishable state.) Then I added sausage and chicken and a tablespoon of my Shrimp on the Barbie seasoning. It added a great flavor even though it wasn't seafood gumbo. I wanted to add some delicious greens to the pot like Suzie Banck always does but decided I'd better ask Mr. W first. Is it OK if I add greens to the WHOLE pot or should I take yours out first? No eye roll…no nasty look, just whatever, Charlene, which means just don't put too much, so I didn't. He didn't say so, but since he had a whole bowl, I take it he enjoyed it.
The rain did turn into a drizzle and it was a great morning after all. We'll be back again this week with a full complement of vendors and lots of great food. Tabasco will be there, regally perched on his "mobile home", happy to greet his loyal fans. We'll have music and fresh veggies and delicious food and lots of smiles and other great things. Hopefully, we'll have you.
Lots of love,
Charlene LeJeune
Abundant Life Kitchen
The Covington Farmers' Market is open each Wednesday, rain or shine, from 10 a.m. to 2 p.m. at the Covington Trailhead, 419 N. New Hampshire and every Saturday from 8a.m. to 12p.m. on the side lawn of the Covington Police Station, 609 N. Columbia St. Call (985) 892-1873 for information or visit www.covingtonfarmersmarket.org