Good morning, friends, and happy Tuesday! I'm having computer problems so this will be short. Our usual group will be at the market tomorrow. Jeff will have smoky pulled pork, BBQ chili, corn bread (no croutons), mac & cheese or cole slaw. Nanette is fixing a comfortingly delicious chicken noodle soup for those of you are in need of a little TLC. Elizabeth will be there with those amazing muffalettas. Kandi & Joe's chicken porridge is sure to warm you through and through. Ease those seasonal coughs and colds with Earl's raw, local honey or just use it sweeten your coffee or tea.

I am looking forward to a wonderful day at the Saturday market, friends, with Jerry Hess in the gazebo. Pat Lester will park his Foodwagon on Columbia Street and serve samples of his Chili. He will also sell Bratwurst with Peppers and Onions, hot dogs and more!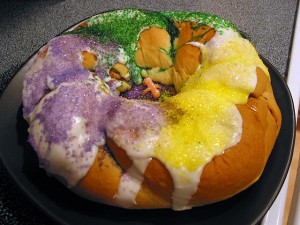 King cakes are on the menu at Bear Creek Road. Jennifer tells me that she will have both cinnamon and traditional French almond king cakes. Don't stop there! Robin is adding a king cake pepper jelly to her lineup – complete with baby!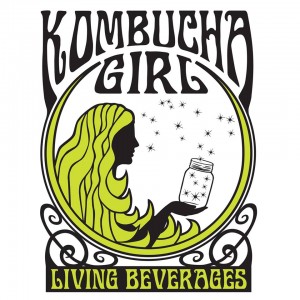 Kombucha Girls have a fabulous new shrub – orange-peach-vanilla bean. It tastes just like a Dreamsicle. Their new bitters flavor, Bogue Falaya is inspired by the woodsy, aromatic cypress trees that grow along our beautiful Bogue Falaya and the evergreen & citrus notes of fall and winter seasons. For a healthy treat, try some of Sam's Sprouts new coconut chips. He has several flavors including mild BBQ, spicy BBQ, sweet mild and jalapeño.
Make a New Year's resolution to try something new each week like Blood River's creamed honey, Spanish R Us' refried beans, Norma Jean's quiche, Kumquat Marmalade from Althee, Enten Farms Meaux Mustard, or a soothing tea from Rosalie Apothecary. Let us help you get through the week or the weekend full of flavor!
Lots of love,
Charlene Lejeune
Abundant Life Kitchen
The Covington Farmers' Market is open each Wednesday, rain or shine, from 10 a.m. to 2 p.m. at the Covington Trailhead, 419 N. New Hampshire and every Saturday from 8a.m. to 12p.m. on the side lawn of the Covington Police Station, 609 N. Columbia St. Call (985) 892-1873 for information or visit www.covingtonfarmersmarket.org