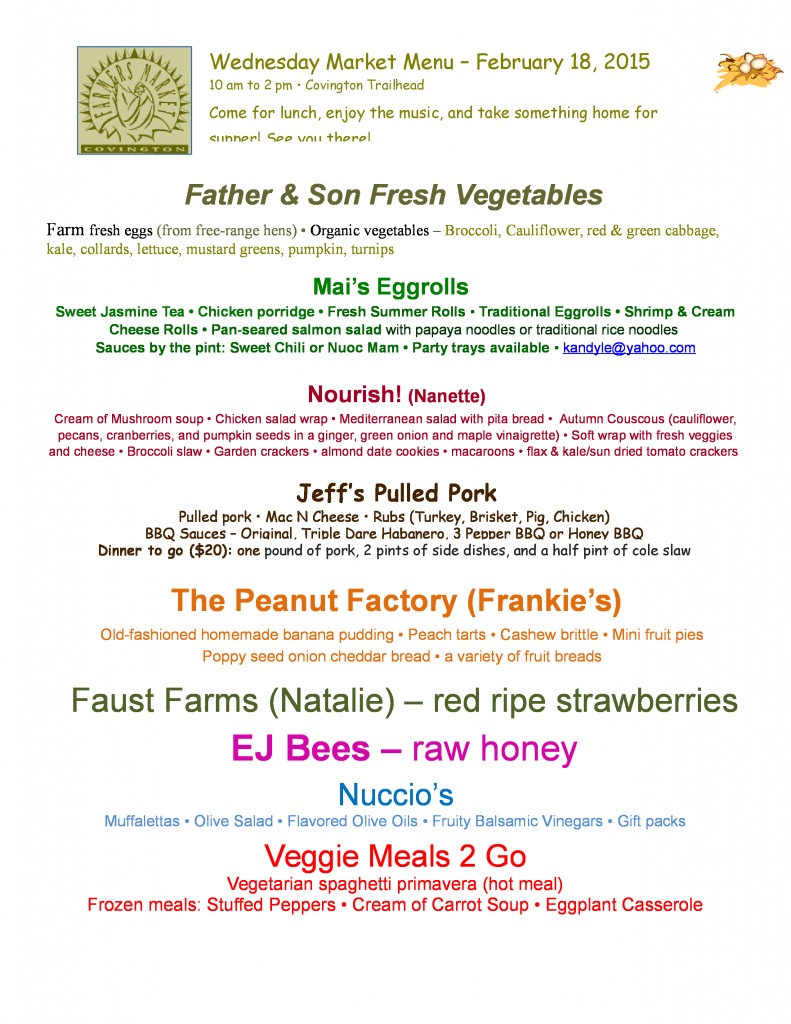 Happy Mardi Gras! I hope you're enjoying your day today and are making plans to join us for lunch tomorrow. It may not be Christmas but you can still make your list and check it twice:
Cup of cream of mushroom soup (Nanette)
Chicken salad wrap from Nanette for later in the week
Chicken porridge from Kandi for later in the week
½ lb Smoky pulled pork to chop up in my eggs for breakfast
Lemon olive oil from Nuccio's ('cause I'm out)
2 mini apple pies ('cause Mr. Wonderful loves them)
Frozen stuffed peppers from Veggie Meals 2 Go (Oh! Did I forget to mention they are making their Wednesday debut) Check out the menu.
1 pint of red ripe strawberries
1 pint of Earl's raw honey for my coffee
Ah! Aren't Wednesdays wonderful? And Saturday will be just as wonderful with Ed Whiteman faithfully and graciously serving coffee and tea from the pavilion (thanks, Ed!), Chris Talley with lovely melodies in the gazebo, lovely fresh breezes sweeping the market, and Lola Deux pulled up to the curb on Columbia Street. Enchanting!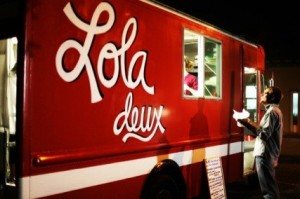 I don't want to "throw" all our thrills out there at once but we have a special surprise for Saturday. Okay. Okay. I'll spill the beans – the Covington Farmers' Market will have its own ATM machine! I know it was supposed to be a surprise but it's kinda like catching all your beads and dubloons in the air. You just have to shout about it!
Jasmine Aubert has created a new organic coconut "everything" soap. It cleans everything from you to your clothes. Whaaaat! Everything???!! But will it do the dishes? Yes!  While you're over there, take a look at her shampoos – organic green tea shampoo and wild rose cream shampoo for colored and fragile hair.
I hope you had a chance to taste Bear Creek Road's airy meringues, macaroons, and marshmallows last week. Jennifer also had a caramel pecan chocolate bar that she says will be on the menu again this week. She's also featuring Potato Rosemary Boules and Mushroom Onion Focaccia. If you need more reason than that to get here, try a sample of Betty Rue's new chewy, chocolaty, grain-free brownie or her chocolaty, nutty Rocky Road cookie! Sam's Sprouts has been adding loads of new things to his sprout line. I tasted a ginger peanut butter coconut bar that was out of this world and the coconut chips are crunchy and perfect for snacking.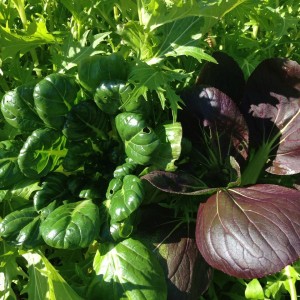 Our produce vendors haven't been slacking. Nick (Grow.Farm) has broccoli rabe, Tuscan kale, heirloom turnips and bags of mixed chards. He also has those flavorful sweet potatoes. John's (Bartlett Farm) table includes carrots, beets, mixed bags of lettuce and beautiful floral bouquets. Mr. Houston (Father & Son Farm) has Brussels sprouts, red sails lettuce, a variety of kales, collards, oak leaf lettuce, and mustard. Ken has huge heads of cauliflower and broccoli, greens and a yellow variety of carrot that I'm told is quite sweet.
All of this is only 1 and 4 days away. Set your countdown clocks, your alarm clocks, your biological clocks, whatever clocks you have to. You don't want to miss out!
Lots of love,
Charlene Lejeune
Abundant Life Kitchen
The Covington Farmers' Market is open each Wednesday, rain or shine, from 10 a.m. to 2 p.m. at the Covington Trailhead, 419 N. New Hampshire and every Saturday from 8a.m. to 12p.m. on the side lawn of the Covington Police Station, 609 N. Columbia St. Call (985) 892-1873 for information or visit www.covingtonfarmersmarket.org