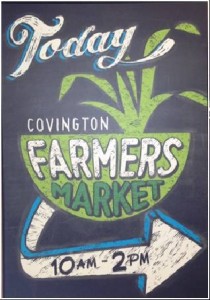 Happy Tuesday, friends! I know you're counting down the minutes to fresh vegetables, lively music, and tastes to delight your tummy. Our Wednesday vendors are busy as I write, preparing delicious mouthwatering meals for tomorrow. The day will be lovely, one of those "I-need-to-get-out-of-the-office" kinds of day. So mosey on down to the Trailhead where Rebecca's tasty Honduran hot tamales await. Kandi's grilled salmon salad and a cold glass of sweet jasmine tea will hit the spot on a warm spring afternoon. May is National BBQ Month so I'll celebrate with some slow-smoked pulled pork which will make a wonderful lunch on Thursday. And (sine I like to plan ahead) for Friday, a cup of Nanette's potato leek soup and a Mediterranean salad! Frankie is busy cooking up cashew and peanut brittle along with lemon ice box pies and key lime mini pies for tomorrow! There's so much more, but you won't enjoy any of it unless you're there.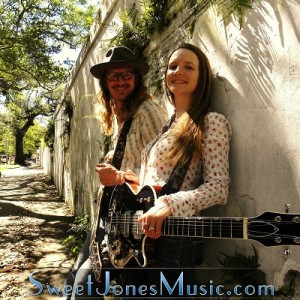 As we head into Saturday, thoughts will naturally turn to Mother – after all her special day is almost here. And we have a special morning in store! Listen to Sweet Jones' sweet melodies dancing out from the gazebo. Take the time to stroll around the market to see what's new. Visit a few vendors that you haven't yet visited. In the meanwhile, Jubilee Farm will grill up samples of their grass fed pork sausages for tasting and sale. Yes, it's a wonderful day in the neighborhood!
With the rain taking a little break, we'll be seeing more and more veggies on the tables. Those veggies love the rain – but even they are ready for a break. Sunflower shoots are back! You'll also find broccoli, cucumbers and heirloom squash sharing Nick's table. I saw white squash, beets, cucumbers, and carrots on Mr. Houston's table. And wouldn't a bouquet of Nancy's lilies make a wonderful Mother's Day gift?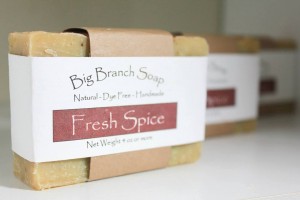 We have a new vendor at the market – Big Branch Soaps. They offer a delightful assortment of non-toxic products such as, laundry detergent, dishwashing liquid, aluminum free deodorant (great for sensitive skin), and linen air freshener. That's not all they offer, so you'll just have to get over there (next to Robin's pepper jellies) and visit. Take your time over there, we have many great vendors in that area and they are kinda bunched together. Wouldn't want you to miss anyone.
Landscape your patio into a showplace with small trees and bushes from Dennis or exotic bushes and plants from Trudy. Or color your patio brilliant with the soft yellow and pink blossoms of Ms. Betty's bougainvillea. Mom may also enjoy picking blueberries or blackberries from her own bushes from Stone Creek Nurseries.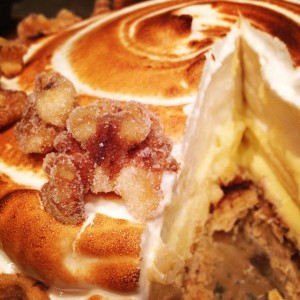 Well, Mom, where do your fancies lie? Off in a luxurious bath with sweetly scented soaps or lounging on a shady patio of bright colors and deep green with a cup of coffee and (OK, do I really have to say it?). Yes, along with my coffee there will be treats! And I may be partial to a few but let's face it – THEY ARE ALL FABULOUS! Lemon squares, almond bars, granola bars,  and lovely macaroons (I'll take one of each, please), delicate meringue with cream filling, grain free brownies, large rounds of oatmeal raisin or chocolate chip, crunchy dipping biscotti, wedding cookies, Frankie's famous nut brittles, Amanda's popsicles…. what's on your Mother's Day wish list?
Lots of love,
Charlene LeJeune
Abundant Life Kitchen
The Covington Farmers' Market is open each Wednesday, rain or shine, from 10 a.m. to 2 p.m. at the Covington Trailhead, 419 N. New Hampshire and every Saturday from 8a.m. to 12p.m. on the side lawn of the Covington Police Station, 609 N. Columbia St. Call (985) 892-1873 for information or visit www.covingtonfarmersmarket.org