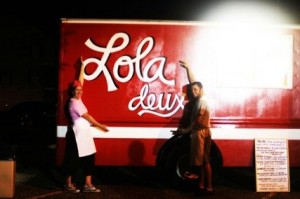 Whadda ya know, friends, it's Tuesday again! What a lovely day we're having today and I know you're all ready for another sensational week at the market. Our vendors are all ready too! Come and indulge in a Wednesday lunch filled with great food, terrific music, and gentle breezes. Enjoy a side of broccoli salad with your pulled pork today. Maybe you'll be in the mood for Kandi's noodle salad with lemongrass chicken or a cup of Nanette's potato leek soup with your chicken salad wrap. Frankie's serving taste-tempting mini fruit pies this week. If you miss them on Saturday, you can always get your non-toxic cleaning supplies on Wednesday.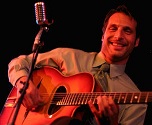 Daniele Spadavecchia will usher in our Saturday morning with wonderful melodies sashaying from the gazebo. And if that isn't enough to fire you up, Lola Deux will be firing up the food truck where they will dispense armloads of Parmesan fries to adoring fans! I know…I know…I'll give you a minute. So grab your coffee and one of Suzie's orange scones and settle in. You don't want to miss this!
Hopefully, you haven't missed the figs that have been stationed at various tables. I bought some last Saturday to make fig preserves for Mr. Wonderful 'cause I know how much he enjoys them. Slice them or quarter them and serve with Farmhouse Dairy fresh chèvre for a very fancy appetizer and maybe add a sparkling bottle of Serendipity Blanc du Bois and a lovely loaf from Lena, Suzie, or Crystal.
It's amazing what just a stroll around the market will uncover. Emily has a variety of healthy broths for you – beef, chicken, vegetable, goose/turkey and maybe even some fish and crawfish left. She also has some excellent suggestions for what do do with your broth. Reduce it to make sauces and gravies. Use broth instead of water to make rice or quinoa. Drink it hot, full strength in a mug with a sprinkling of salt. I know you think that's crazy in the middle of summer but some of those office buildings can be pretty cold.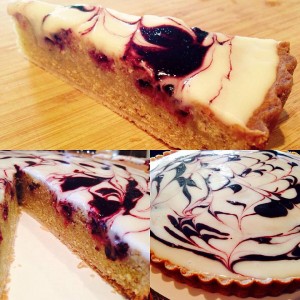 Jennifer, Bear Creek Road, has several extracts and oils for you to use in your cooking. I tried a few drops of the vanilla citrus in my water and WOW! what a difference it made to plain old water! She also suggests you try it in your tea, or next time you make brownies….hmm, maybe I should have gotten more.
Now you wouldn't think there is much at the market to make a salad with but you'd be wrong. A fruit salad is always welcome on a warm summer eve. Try combining blueberries (Justin still has some) and peaches (Clecklers) drizzled with Nanette's creamy peach maple dressing. YUM – EEE! Dee's perfectly pickled veggies added a delightful spice to her Bloody Marys last week. Don't forget she has lots of new pickles – beets, okra, string beans, bread n butter, and more – for sandwiches or snacking or salads (although, probably not your fruit salad).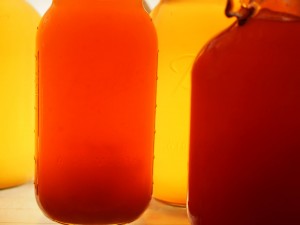 Kombucha Girls' summer flavors have been out – wonderful flavors, maaahvelous flavors like Hibiscus Mint and Piña Colada. Double your pleasure, double your fun with a bar of Aunt Bee's new Doublemint soap. The scent takes me back to a younger time and that's just with it sitting on the counter. Norma Jean's salad of the month is a tasty Greek salad with ripe olives, red onion, bell pepper, zucchini, tomatoes, and feta cheese and Sam is now making chocolate coconut chips! And his sprouted almond butter can be had with coconut, cacao, or just plain almonds. See what a stroll around the market can uncover?
There's lots of wonderful to discover at the market so set your alarm clock for fantastic, 'cause if you sleep in, all you gonna do is dream about it! What fun is that????
Lots of love
Charlene LeJeune
Abundant Life Kitchen
The Covington Farmers' Market is open each Wednesday, rain or shine, from 10 a.m. to 2 p.m. at the Covington Trailhead, 419 N. New Hampshire and every Saturday from 8a.m. to 12p.m. on the side lawn of the Covington Police Station, 609 N. Columbia St. Call (985) 892-1873 for information or visit www.covingtonfarmersmarket.org