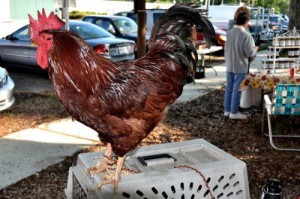 Hi, friends and Happy Tuesday! I hope you enjoyed your Labor Day holiday! I did. It's always nice to have a holiday but then….. it's time to get back to work. But work doesn't have to be dreary especially on Wednesdays when you can enjoy a delightful lunch and great music at the Covington Farmers' Market. Jeff's fixing baked beans this week to go with his pulled pork. Talk with him about ordering a meal for your Saints First Official Game of the Season party. For that matter, talk with all our Wednesday vendors to see if they have a catering menu for this event. It's a great idea even if you're only gonna watch a movie. Big Branch may not have anything worth snacking on but he's great on the cleanup! Hey! Here's a thought… why not get a lunch while you're there like a turkey salad wrap from Nanette or shrimp and cream cheese rolls from Kandi. It's a radical concept but worth investigating especially when Frankie is baking Almond Puff Pastry Bear Claws and Cinnamon Rolls for dessert.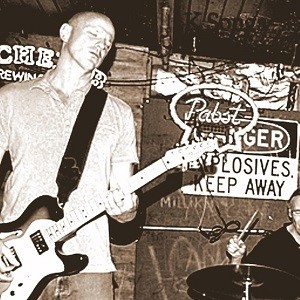 Saturday will follow at its usual pace with all its sunshine and weekend fun. Keenan Knight will be making magic in the gazebo and Sam's Sprouts will be in the demo tent showcasing all his fine products. Try the coconut water; it's really tasty and refreshing.
As I mentioned the Saints First Official Game of the Season is this Sunday – are you prepared?  Do you have snacks? We do!!! Susie has the most delightful lemon squares and raspberry crumble which can be cut in fourths, making perfect bite-sized finger tasters. Bear Creek's luscious little macaroons in pistachio, lavender, raspberry, and grand marnier are a taste sensation! Hot Tamale Mama's sensational spinach artichoke dip is also a great snacking treat with crackers or chips. Stroll around the market for an assortment of fine veggies. Veggies always make great dippers. Cheryl (Spicy Lady) has some wonderful seasonings that you can easily turn into dips with a little sour cream from Mauthe's. Lena's toasted bread rounds are the perfect "chip" for Farmhouse Dairy chèvre covered with Robin's Rocking Pepper Jelly – pick a flavor, they are all delish! Chips and salsa from Spanish R Us are a must have and  a dish of pickled veggies are a crunchy delight. Dee has a great selection to choose a favorite from.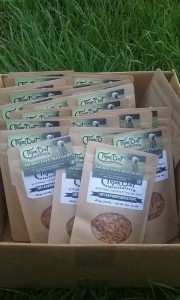 I missed out on Nanette's Lemon Lentil soup on Wednesday and got lucky – she had some on Saturday. Needless to say, I enjoyed a bowl of lemon lentil soup along with slice or two of Bear Creek's Guiness bread (it was a small bowl sine #3 granddaughter got a whiff and wanted to share. Good thing I love her!) We have so may lovely artisan breads at the market which are just aching to enjoy your soup with you. I don't think it matters what kind of soup is on the menu, bread makes it wonderful. Bread is also really nice sliced and topped with a spoon or two of Nur's eggplant and tomato dip and popped into the oven for snacking heaven. Her hummus (in regular, cilantro, red pepper, and chipotle) is also a great snacking treat with crackers, chips or veggies. Nur suggests adding hummus instead of mayo to your potato or egg salad for a great change of pace.
With all the selection available at the market, it will be hard to choose. You'll probably have to get more than one. Take your time…no one's rushing you.
Lots of love,
Charlene LeJeune
Abundant Life Kitchen
P.S. You'll find a terrific story about Covington at seethegood.com!
The Covington Farmers' Market is open each Wednesday, rain or shine, from 10 a.m. to 2 p.m. at the Covington Trailhead, 419 N. New Hampshire and every Saturday from 8a.m. to 12p.m. on the side lawn of the Covington Police Station, 609 N. Columbia St. Call (985) 892-1873 for information or visit www.covingtonfarmersmarket.org