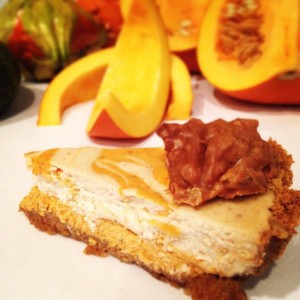 Hi, friends and a perfectly happy Tuesday to you! We're looking at a lot of happy little suns showing on the forecast for the rest of the week so bring your happy little smiles and enjoy a great lunch with us. Kandi is sure to have pan seared salmon salad on a crunchy bed of papaya noodles – goes really great with a glass her jasmine tea. Chomper's is back with firecracker au gratin potatoes and green beans to go along with smokey pulled pork. Put Nanette's Mediterranean salad on your lunch list but be sure to get a cup of her creamy split pea soup for later in the week. Then indulge in a piece of decadent piece of chocolate cake with raspberry and chocolate icing for dessert. Yummee! And don't forget your veggies!
Gal Holiday will sing us into Saturday with catchy tunes cascading from the gazebo. And on Columbia Street, the Coffee Rani Food Truck will be pulled up to the curb with lots of their specialties. So grab a spiced pumpkin latte from Coast Roast and enjoy the morning with us!
Well, there I was perusing the produce and found some lovely new things on the tables. We have lots of persimmons around and are they sweet, sweet, sweet! I found the following recipe online and it calls for 3/4 cup of sugar. It may be too sweet (can you believe I'm actually saying that?) so taste the "batter" before adding the sugar.
1 cup very ripe persimmon pulp • 3/4 cup sugar • 3 eggs (market eggs are best), beaten
1cup flour • 1 tsp baking powder • 1 tsp Spicy Lady's cake seasoning • 1 cup Mauthe's milk
1/4 lb Mauthe's butter, melted
Combine persimmon pulp with sugar (or hold the sugar til last). Beat in eggs. Mix in milk, then butter. Sift or stir flour with baking powder, and Spicy Lady's cake seasoning. Mix with persimmon mixture. Pour batter into a well greased 9-inch square cake pan. Bake in a 315-325°F oven for approx 60 minutes or until knife comes out clean. Doesn't that sound too good (and simple) not to make? If you're planning on doing any baking over the holidays (yes, they are right around the corner), check out the seasonings at Spicy Lady. She has Cake Seasoning, Apple Pie Seasoning, and Pumpkin Pie Seasoning.
Nick had some Silverskin peas and red crowder peas in the shell. I got some of both and decided to roast them. So with a little olive oil, a sprinkling of salt, and a dash or two of my Rub Me Tender Seasoning and a short 20 minute stint in a 350 degree oven, I had the most wonderfully crunchy snack. Of course, if you don't want to shell beans, Eddie has some already shelled.
Lillie's Daughter Tea Cakes made her market debut last week with delightful little rounds of shortbread that are perfect for dipping in coffee. The only problem you have now is trying to decide on the tea cakes, or Teresa's biscotti, or Susie's lemon squares to go with Coast Roast's coffee of the week.
Every week I discover something delicious here at the market. I tried Norma Jean's black bean wrap with black beans, avocado, and cheese. Oh! So good! Bear Creek has caramel pecan sticky buns that you really can't pass up (and I really tried hard). Reed (of Rockin' Robin fame) says he is making his sassy remoulade sauce again. It makes a great salad dressing as well as a tangy dipping sauce for shrimp.
No matter what your favorites are, I'm sure you'll find an added bonus at the market. Game day sure would be nice with a stuffed artichoke to enjoy and a few of Tasha's pralines wouldn't hurt either! So let the day greet you with music and smiles, lots of good food and good friends. See you there!
Lots of love,
Charlene LeJeune
Abundant Life Kitchen
The Covington Farmers' Market is open each Wednesday, rain or shine, from 10 a.m. to 2 p.m. at the Covington Trailhead, 419 N. New Hampshire and every Saturday from 8a.m. to 12p.m. on the side lawn of the Covington Police Station, 609 N. Columbia St. Call (985) 892-1873 for information or visit www.covingtonfarmersmarket.org