Hi, friends and happy Tuesday! Are you all ready for Farmers' Market Day tomorrow? Not sure what the weatherman has in store for us, but I am planning on bright sunshiny skies so we can all enjoy plenty of great music and delicious food such as Nanette's creamy mushroom and wild rice chowder. Oh, yum!  And of course,  you'll want to pick up a kit to make that traditional Vietnamese noodle soup – pho – a great accompaniment to any sandwich. Don't forget dessert because Frankie is whipping up some fantastic treats like baked Brie bites with jam and apple cake with cream cheese icing. Eddie and Mr. Houston will have plenty of fresh veggies. Aren't Wednesdays wonderful?!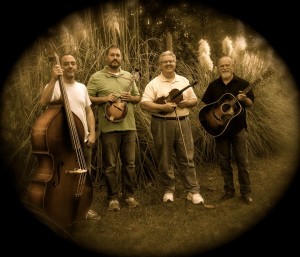 I almost don't want to tell you about Saturday because it's still 3 whole days away!  With the Pot Luck String Band in the gazebo and Ristorante del Porte serving market sweet potatoes with creme fraiche, you wont be counting the days…you'll be counting the minutes. We are going to have a terrific Saturday morning so grab your coffee and enjoy your shopping and socializing.
Is there anything more comforting than a farmers' market around the holidays? There! I said the "H" word but get ready because Thanksgiving will be here before you know it. Mauthe's will start taking orders for their holiday cheese cake. You may as well get one of the "little" ones, you know, for quality control purposes. So, now is the time to get with your favorite vendors to make sure you have all the special treats you want – for parties, for family meals, or just because you didn't feel like cooking.
Theresa's Italian usually has a couple or their variety bags each week but they go fast. However, with a little planning and preordering, your cookies are ready and waiting for you even if you get here late! I don't have to tell you want wonderful artisan breads come from the ovens of Windfield Farms, 7Grain, and Bear Creek Road, do I? Make sure your favorites are available by placing your orders early. That goes double for Angel's amazing stuffed artichoke – the perfect appetizer.
I'll let you in on a little secret. Meaux Mustard is planning another super mustard. True enough. Besides the incredible tastes like Honey Mustard (with a bit of local honey), Green (with more than a hint of wasabi), sweet  & savory Blueberry, and a traditional Creole, there will be a new must have in your pantry. But you'll just have to wait like the rest of us. It's amazing what a little spoon of Meaux Mustard can do to ordinary chicken salad or even roast chicken for that matter. And what a nice little tangy surprise when you add a bit to your ground meat. No more plain ole hamburgers here.
Speaking of no more plain ole, Andy (Farmhouse Dairy ) has Waygu beef. Yes, the kind you've seen on Iron Chef. Well, you don't have to be an Iron Chef to cook it because it is absolutely wonderful with just a little salt and pepper. But, if you're like me and can't leave well enough alone – a spoon of Meaux Mustard or Reed's Remoulade sauce or any number of Spicy Lady's seasonings will have you singing Ooo! La! La! It's a little pricey but occasionally (I don't want to spoil him) Mr. Wonderful is worth it. Andy doesn't bring out a lot or special cuts so order ahead!
Oh, the things we have for you! A treat around every booth but you have to be here to enjoy it with us. Don't be a stranger!
Lots of love,
Charlene LeJeune
Abundant Life Kitchen

The Covington Farmers' Market is open each Wednesday, rain or shine, from 10 a.m. to 2 p.m. at the Covington Trailhead, 419 N. New Hampshire and every Saturday from 8a.m. to 12p.m. on the side lawn of the Covington Police Station, 609 N. Columbia St. Call (985) 892-1873 for information or visit www.covingtonfarmersmarket.org