Hi, friends and happy Tuesday! What a gorgeous day Wednesday will bring. So don't waste it inside. Come and spend your lunchtime with us. Nanette is fixing fall vegetable soup this week and with the cooler temperatures moving in, you'll want extra. I'm looking forward to that and Kandi's chicken and shredded cabbage salad. I'll also pickup some pulled pork. I have an idea to make a pot pie with chopped pork, roasted diced sweet potatoes, and onions. Keep your fingers crossed. I may even put some broccoli in there. Big congrats to Jeff and Kristen who are featured in the November 2nd issue of Covington Town Talk. Check it out!  Covington Town Talk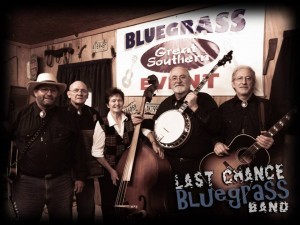 After that, it's time for dessert. Tea cakes make a wonderful cookie for your 10:00 break (or Elevenses, second breakfast, lunch…) Frankie is baking up some her special peach cobbler just because it's Wednesday.
Cooler temperatures will usher in our Saturday and the Three Rivers Festival. Chompers BBQ will do the honors in the cooking tent with the Last Change Bluegrass Band in the gazebo.
Lots of veggies at the market these days – cabbage, turnips, beets, bell peppers, hot peppers, kale, lettuce, tat soi, bok choi, carrots, green onions, sweet potatoes, eggplant… after all, we are a Farmers' Market. But there are a few other things. You'll find smoked sausage and bacon at the Jubilee Farms table in addition to their green onion, Italian, Cajun, and hot sausage – all made without additives! We have all the fixins' for merliton stuffing – fresh merliton, green onion, bread (to make bread crumbs), broth, shrimp and seasoning. I'll bet Jubilee's green onion sausage would be a nice change to a holiday classic.
Simply Pure Juice has a new juice – Black and Gold lemonade with activated charcoal and also two wellness shots (smaller versions of their larger juices). W1 has green apple, lemon, ginger, turmeric, cayenne – perfect as we enter into the cold and flu season! With that in mind, you should visit Sacred Earth for their Autumn Immune granola bar. The Autumn Immune bar is filled with raw, organic ingredients such as oats, coconut oil, sunflower seed butter, dates, flax seed, reishi and much more. Then arm yourself with Samantha's elderberry syrup or elderberry glycerin tincture, a natural immune booster and you are ready for the season.
I can never report on everything we have to offer at the market. You'll have to come and see for yourself. We'll be here as always, with smiles on and a bountiful harvest. We'd love to see you.
Lots of love,
Charlene LeJeune
Abundant Life Kitchen

The Covington Farmers' Market is open each Wednesday, rain or shine, from 10 a.m. to 2 p.m. at the Covington Trailhead, 419 N. New Hampshire and every Saturday from 8a.m. to 12p.m. on the side lawn of the Covington Police Station, 609 N. Columbia St. Call (985) 892-1873 for information or visit www.covingtonfarmersmarket.org