Hi, friends and happy Tuesday! I've checked the weather forecast and it doesn't look sunshiny. But don't let that stop you from stopping by for a delicious lunch. Jeff is cookin' up his spicy delicious firecracker au gratin potatoes plus green beans and who would want to miss out on that? Kandy's chicken porridge goes a loooong way to soothing dreary weather doldrums and is there anything that a serving of Frankie's apple cinnamon bread pudding couldn't fix – except maybe a leaky drain. You'll want your veggies as well so make plans to join us!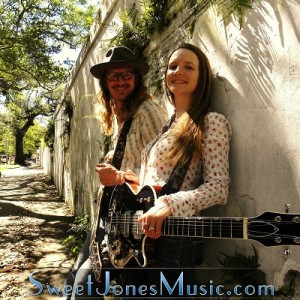 Come Saturday Morning Sweet Jones will delight us with his tunes from the gazebo. The weather will be beautiful so settle in with a fresh cup of coffee and visit with vendors while you await Eric Acquistapace, of Acquistapace's Covington Supermarket. He will be serving samples of his amazing Cajun Fried Turkey. You may want to order one; it's the perfect solution to the harried rush of cooking at Thanksgiving which will be here before you know it.
Strawberries are here! Last week Natalie brought out the first berries of the season. Oh, how wonderful the holidays are with fresh fruit! The Clecklers are back with whoppin' fat pecans both peeled and cracked in the shell and they also have tomatoes. Frankie and Ken (citrus) also have shelled pecans. I love pecans – in sweet potato casserole, roasted and tossed into a salad or other veggies, or just as a snack.
You'll find lively new flavors over at Kombucha Girl – fruity Satsuma,  tangy Lemongrass, and warming Daily Defense – a vibrant blend of aged kombucha vinegar infused with garlic, lemon, cayenne, ginger, and raw local honey.  It packs enough of a wallop to warm your bones and give you a daily boost of energy! Susan's Master Tonic is in the works and should be ready in about 2 weeks. Speaking of new flavors, Althee will have cranberry relish this Saturday – holiday ready!
Lots of luscious mushrooms, freshly roasted coffee beans, all manner of goodies, Sweet Jones, and Acquistapace's Cajun Fried Turkey – all wrapped up in a magnificent Saturday morning!  I know, I know…I can hardly believe it myself. If you're not there, you're gonna miss out ☹.
Lots of love,
Charlene LeJeune
Abundant Life Kitchen

The Covington Farmers' Market is open each Wednesday, rain or shine, from 10 a.m. to 2 p.m. at the Covington Trailhead, 419 N. New Hampshire and every Saturday from 8a.m. to 12p.m. on the side lawn of the Covington Police Station, 609 N. Columbia St. Call (985) 892-1873 for information or visit www.covingtonfarmersmarket.org