Hi, friends and happy Tuesday! I've requested an especially nice day for tomorrow. So if you are beginning to be stressed by the thought of holiday shopping, join us for a delicious lunch and let the music and the warm sunshine soothe those cares away. In fact, why not bring home a little something so you won't have to cook, such as those marvelous shrimp and cream cheese rolls, pulled pork sandwiches, tuna salad wraps… Frankie will have large pecan, sweet potato, and pumpkin pies so you won't have to fix dessert.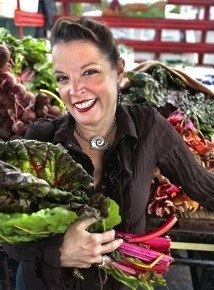 Saturday will roll around and you'll be tempted to sleep in. Black Friday can be exhausting. RESIST THAT URGE! The Steve Anderson Group will be in the gazebo providing great music for our post-Thanksgiving market. And if you're still in shopping mode, Poppy Tooker will be at the Market signing her latest Cookbook.
Nick says he has wild-caught catfish again which is a perfect change from turkey/ham overload. But, if you still have leftover turkey or ham, Hot Tamale Mama has organic smothered collard greens that will make those leftovers Oh! so nice. Bear Creek Road has several new sandwiches that are absolutely amazing – cranberry chutney, spicy almonds, herb goat cheese and spinach and roasted acorn squash spread, grilled onions and mushrooms and roasted tomatoes on herbed focaccia bread. Ye, dive in and get lost in goodness!
Remember that Robin's Rockin' cajun pecan pepper jelly makes a tangy spread for leftover turkey sandwiches as does Meaux Mustard's Honey Mustard. Makes you wish you cooked more turkey, huh? Salad mixes from John are a tasty base for leftovers and Gina has the greatest dressing to add flavor and variety – Bleu Cheese, Roasted Garlic and Tomato, and Honey Creole. Nanette's simmer sauces will add even more variety to any leftovers or fresh veggies.
We have so many things to be thankful for…Market Days, terrific food, incredible music, and family and friends to share it with. Happy Thanksgiving!

Lots of love,
Charlene LeJeune
Abundant Life Kitchen

The Covington Farmers' Market is open each Wednesday, rain or shine, from 10 a.m. to 2 p.m. at the Covington Trailhead, 419 N. New Hampshire and every Saturday from 8a.m. to 12p.m. on the side lawn of the Covington Police Station, 609 N. Columbia St. Call (985) 892-1873 for information or visit www.covingtonfarmersmarket.org