Happy end of the year, friends! What a year we've had waltzing through the 2015 seasons! Come and spend some time with us remembering the old year, anticipating the new one. I'm sure you're as exhausted as I am and are looking forward to a quiet meal with good music and good friends.
With so many mouths at my house for the holidays, I'll need something to feed them all. (You don't think I'm gonna cook every day, do you?) The best part is that I have choices like minestrone soup, Mediterranean salad, pulled pork with mac n cheese, and cole slaw.  And of course, to keep them quiet, almond cookies, vanilla butter cookies, teacakes, fresh strawberries, and honey for their pancakes.
Happy New Year!!!! Wow, 2015 went by so fast, I don't think I even got a year older. I truly hope you can join us for a great day on Saturday.
Thinking through the year, what would it have been like without Norma Jean's quiches, Angel's artichokes, fresh yard eggs, the greatest BBQ sauces, Bechac's famous dressings, and straight-from-the-hive honey? Imagine a cold and flu season without elderberry syrup? Heck NO!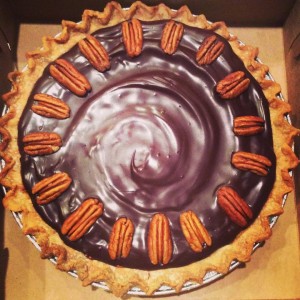 Do you remember Althee's amazing mayhaw jelly, strawberry jams, tomato jelly, and fig preserves and Robin's seasonal King Cake or cranberry pecan pepper jelly? specialty breads from Bear Creek Road? old artisan favorites from Windfield Farms? whole grain goodness from 7Grain? Sacred Earth granola bars? Meaux mustard? Dee's pickled onions?
Recall the Saturdays when the gazebo was filled with the melodies of precious market bands? the lawn around the gazebo was dotted with plates of Korean pancakes or Lola's Parmesan fries? waiting for the newest flavors of kombucha? the expectation of vegetables of the season to fill the tables? perusing Spicy Lady's latest blends? sampling Nanette's tasty soups and simmer sauces, checking out Alton and Sandra herbs and plant starts?
Share a fun-filled day with us, making new memories! Have a very blessed and safe New Year.
Lots of love,
Charlene LeJeune
Abundant Life Kitchen
The Covington Farmers' Market is open each Wednesday, rain or shine, from 10 a.m. to 2 p.m. at the Covington Trailhead, 419 N. New Hampshire and every Saturday from 8a.m. to 12p.m. on the side lawn of the Covington Police Station, 609 N. Columbia St. Call (985) 892-1873 for information or visit www.covingtonfarmersmarket.org