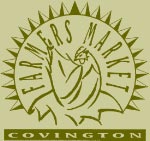 Happy Tuesday, friends! I hope you're prepared for a lively lunch at the market tomorrow. The farmers market band is busy tuning up their instruments and our vendors are busy cooking delicious meals in anticipation of your arrival. Chomper's BBQ has firecracker au gratin potatoes and broccoli salad to accompany smokey pulled pork. A nice bowl of Nanette's late winter vegetable soup and her exotic Mediterranean salad are excellent luncheon fare. I'll also need to get a container of Kandy's chicken porridge (perfect for breakfast). Where shall I go from here? Frankie's peach cobbler? Lillie's tea cakes? Natalie's strawberries? Duke's Hawaiian beef jerky? Yard eggs from Mr. Houston? I guess I'll decide when I get there.
Just a blink and Saturday will be here with sunshine and blue skies and Daniele Spadavecchia's delightful tunes twinkling out from the gazebo. In the cooking tent, Wildcrafters of Covington will sample and showcase their fresh fruit and vegetable juices! It'll be a wonderful day in the neighborhood.
I took a little stroll around the market as I usually do each week to see what's new and interesting. I met Spiderman, Superman, Super Girl and Kermit the frog hanging from the "merry-go-round" in front of Vincent and Mauricio's tent, sending out invitations to all the kiddies to partake in their cookie goodness and get a balloon in the process. Pam, our Hot Tamale Mama, is also baking Cajun Buttermilk Tarts – crunchy outer crust housing a sweet, creamy buttermilk center. She has traditional vanilla, sassy almond and cranberry, chewy coconut, and Ghirardelli chocolate fillings…..I see you licking your lips.
I found a few things that have always been here but I never really noticed, like Mauthe's buttermilk. How can I have missed that? I am not a milk drinker but buttermilk adds richness and flavor to pancakes, biscuits, and cornbread. So I picked up a pint. What a difference it made to my cornbread for last night's supper! Think how delicious your pancakes would be if you added buttermilk to Lena's (7Grain) pancake mix (which can also double as a biscuit mix.) No matter whether you make pancakes or biscuits, don't forget the honey. Kevin's Blood River honey has a distinctive flavor that is so different from what you can get anywhere.
I even made a quickie salad dressing today with just buttermilk and Nur's sun dried tomato pesto. It was just a simple salad with lettuce (Nick, John, Mr. Houston, Natalie, Eddie), tomato (Ann), and sprouts from the market. Sam has a variety of sprouts. He recently added pea shoots to his "menu". He says they are incredible in a salad or in a fresh juice of shoots, carrots, and celery.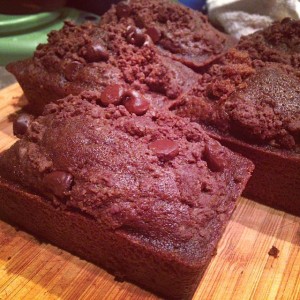 Speaking of Nur's sun dried tomato pesto, one of my granddaughers' favorite "pizzas" is made with a slice of bread generously spread with pesto and topped with artichoke hearts and mozzarella cheese. Five minutes in a 400 degree oven and Voila! pizza. Both Lena and Susie (Windfield Farms) have bread and ready made pizza crust so you shouldn't have much trouble making your own versions. Saadet (Nur's Kitchen) says that her husband simply spread Nur's Shakshooka on a pizza round and popped it in the oven for a wonderful pizza. You could also top it with some of Farmhouse Dairy's feta cheese. Betty Rue's gluten free pizzas are all ready for the oven, topped with roasted tomato, eggplant, and feta or sun dried tomato, Shiitake mushroom, and feta. Can't get any easier than that!
There are so many interesting and wonderful products here at the Market. Walk around. See what strikes your fancy…what makes your heart sing…what makes your tummy happy. We're always happy to see you.
Lots of love,
Charlene LeJeune
Abundant Life Kitchen
The Covington Farmers' Market is open each Wednesday, rain or shine, from 10 a.m. to 2 p.m. at the Covington Trailhead, 419 N. New Hampshire and every Saturday from 8a.m. to 12p.m. on the side lawn of the Covington Police Station, 609 N. Columbia St. Call (985) 892-1873 for information or visit www.covingtonfarmersmarket.org