Greetings, friends! I know it's hard to believe it hasn't even been a week since the fierce rains wrecked havoc on St. Tammany and the surrounding parishes. Many of you are still reeling from the damage done and today certainly is not a happy Tuesday. Please know that our thoughts and prayers are with you.
Wednesday will dawn and the Farmers' Market Band will gather in the gazebo spinning lively tunes to brighten your lunch. Our vendors have prepared many delicious choices to entice you, such as Kandy's fabulous traditional egg rolls (plus special dipping sauce). Nanette is preparing white bean and kale soup to soothe the soul. Chomper's BBQ will serve green beans and Jeff's secret recipe cornbread with his pulled pork. Hopefully, some of Natalie's strawberry crop survived the deluge; Mr. Houston's veggies did fare well since he was at the market last Saturday. If you need a little more balm for the soul (or are just in need of great dessert), a spoon of Frankie's old fashioned banana pudding will put a smile on your face. What the heck! Go on and eat the whole thing. Just thinking of it makes me feel better already.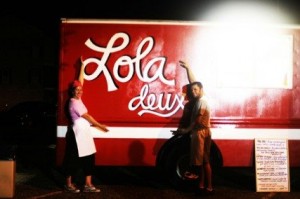 The days will soon blossom into Saturday and we will be blessed with the delightful tunes of the Lucky Dogs floating from the gazebo. So grab your coffee and celebrate St. Paddy's Day with us. The Lola Deux food truck will pull up to the curb at Columbia Street and, if we are lucky, they will serve ultimate St. Paddy's Day meal – Corned Beef and Cabbage. If not, we will all still enjoy those incredible Parmesan white truffle fries.
Bear Creek Road has Casatiello Bread for an early Easter celebration, complete with a bright red Easter egg in the center. Nick has gorgeous greens – Swiss Chard, Tronchuda kale, baby carrots, baby kale leaves, fresh parsley, Siberian kale and more. Mr. Houston's crop also managed to pull through with red sails lettuce, turnips, green onions, carrots, and Brussels sprouts. Sam's table is "sprouting" with a pea mix, alfalfa and clover sprouts. Norma Jean delighted us with an amazing assortment of quiches – beautiful and tasty!
Woke up with a scratchy throat? No worries. The Kombucha Girl has her Daily Defender available. Daily Defender is a blend of aged kombucha, raw cider vinegar infused with garlic, lemon, ginger, and cayenne, and sweetened with local honey.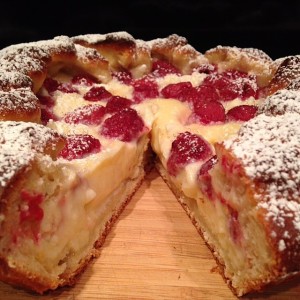 Trudy is back at the Saturday market with her famous Japanese Maples. She also brought along several Lily of the Valley shrubs bursting with dainty little white flowers plus an assortment of succulents that seem to thrive on neglect (my kind of plant). I think Spring is in the air!
Rain or shine, the Covington Farmers' Market is open and we'll be wearing our brightest smiles with great tunes drifting from the gazebo, plenty of good things spread out on the tables, and a sprinkling of laughter on the breeze. You really weren't thinking of sleeping in, were you?
Lots of love,
Charlene LeJeune
Abundant Life Kitchen
The Covington Farmers' Market is open each Wednesday, rain or shine, from 10 a.m. to 2 p.m. at the Covington Trailhead, 419 N. New Hampshire and every Saturday from 8a.m. to 12p.m. on the side lawn of the Covington Police Station, 609 N. Columbia St. Call (985) 892-1873 for information or visit www.covingtonfarmersmarket.org