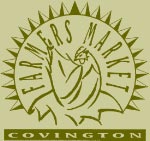 Salutations, friends! I'll start with the bad news…I didn't win the family's annual Easter egg cracking contest. The good news is that a very sweet young lady won instead. I did come in second, though, so I'm not totally joked out. (Ooooh. Sorry too much time with the grandkiddies and still not sure what it means.)
Say, I'll bet you just can't wait until lunchtime tomorrow. I know how you feel. Your taste buds are tingling with thoughts of a cream cheesy shrimp rolls from Kandy or a tangy Mediterranean salad from Nanette. Or will you feast on Chomper's pulled pork and cheese grits or Kokobob's fried pork and special sauce? Spoil your sweet tooth with Frankie's chocolate molten lava cake, Lillie's teacakes, Natalie's red ripe strawberries or Duke's (Shop on Main Street) old time fudge.
Saturday will stroll in bright and breezy with music from The Pot Luck String Band wafting from the gazebo. Then, back by popular demand, Elizabeth and Steve Nuccio will sample and serve their incredible, mouth-watering muffalettas. Stock up your pantry with olive oil blends and Nuccio's world famous olive salad.
The weather has been perfect for grilling and the best person to see is Jeff from Chomper's BBQ. His barbecues sauces and rubs are legendary when it comes to grilling beef, chicken, pork, or veggies. And we've got grilling meats all over the place! James' free range chickens are excellent roasted or grilled. Jubilee Farms is offering both beef and pork – steak, sausage, chops! Mt Vernon Pork has sausage and chops just waiting' for your grill.
If you need dipping sauce for your BBQ'd sausage, Enten Farms has a delicious selection of Meaux Creole Mustards and Gina's Roasted Garlic & Tomato dressing is perfect for marinating and/or dipping charcoal broiled chicken. Our artisan breads are excellent on the grill. Lena's whole grain breads (spread with a bit of Mauthe's butter or Spicy Lady's Rosemary Oregano Basil oil) or Suzie's French batard (touched with Vincent & Mauricios's skordalia) and gently kissed by the flames will add a delightful accompaniment to any meal.
Now if you plan to "barbecue" Nick's wild-caught catfish or Mr. Two's shrimp, you'll want some of my salt free Shrimp on the Barbie seasoning and Mauthe's fresh creamery butter or Spicy Lady's Fish Grill & Broil seasoning (also salt free). Cheryl has a tasty selection of seasonings such as, Shish Kabob seasoning, to "spice up" your veggies.
Our Covington Farmers' Market is a great place for all kinds of tasty treasures like golden sweet honey, raw foods, just-roasted gourmet coffee, fresh strawberries, pickled veggies, quiches, sauces, dressings, oh my! Just follow the music; we'll be there waiting with fresh coffee and juice and all manner of good things.
Lots of love,
Charlene LeJeune
Abundant Life Kitchen
The Covington Farmers' Market is open each Wednesday, rain or shine, from 10 a.m. to 2 p.m. at the Covington Trailhead, 419 N. New Hampshire and every Saturday from 8a.m. to 12p.m. on the side lawn of the Covington Police Station, 609 N. Columbia St. Call (985) 892-1873 for information or visit www.covingtonfarmersmarket.org