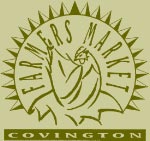 Happy Tuesday, friends! Where would we be without Wednesdays and Saturdays? Hopelessly lost in the never-ending turnstile of ordinary. BREAK FREEEEE! Join us for a relaxing, delicious lunch and great music. Bring some home to enjoy throughout the week.
Start your feast with a chorizo & egg taco from Frankie & Johnny complete with salsa, lettuce and tomato. A fantastic salad of shredded green papaya noodles topped with pan seared salmon from Kandy and supper is already done! One of Nanette's turkey salad spinach wraps will provide a wonderful lunch for the morrow; and for the evening meal, dive into Chomper's dinner special with pulled pork and fixins. Hydroponic lettuce from Natalie combined with beets from Mr. Houston offer a bright change to traditional salad. The great thing about Natalie's lettuce is that the roots are still intact. Simply let the roots sit in a small amount of water and your lettuce will last about 2 weeks – outside the fridge! As for the beets, roast them in their skins, tops removed, well-scrubbed, wrapped in foil at 400 degrees for about 50 mins. Then cool, slice and add a few green onions Or skip the roasting and slice them raw. Personally, I would use gloves when handling beets but you may looove the beautiful maroon hue they give the skin.
You'll absolutely need dessert or just a little something for a quick cookie break during the day. Lillie's teacakes are amazing for that afternoon fix. Duke's trail mix or old fashioned fudge is a great pick-me-up. Frankie will not let us down with a wonderful treat of rum raisin bread pudding!
Saturday morning will be popping up its lovely head once again, so resist the urge to sleep in or you'll miss the Abita Stumps in the gazebo! What a day! What a day! Erin Broussard, of Covington Brewhouse will be in the demo tent sampling the Brewhouse's flagship beer and also a seasonal brew.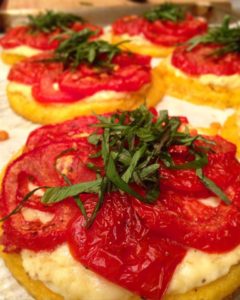 Tomatoes are back! Yeah! I love tomatoes and Ann has all kinds from heirloom reds (tomato sandwiches to die for) to yellows (less acidic) to greens (for frying) to chocolates which have a deep rich flavor that in no way resembles a Hershey bar but is perfect in a salad. The market is simply teeming with salad bounty in the form of several varieties of lettuce, cabbages, bok choi, carrots, radishes, and kale. Add Norma Jean's muffuletta veggies or pickled veggies from Crescent City Cannery for a wonderful crunch. Sam's Sprouts are also a nutritious way to top your salad. He has mung bean, lentil, onion, clover, and a mix of clover, radish, broccoli, fenugreek and onion. Drizzle with Nanette's Lemon Feta Dressing or Bechac's Honey Creole or Spicy Lady's Crushed Pepper Dill Olive Oil or Spanish R Us' avocado salsa.
It'll be a wonderful day in the neighborhood! We hope you will join us.
Lots of love,
Charlene LeJeune
Abundant Life Kitchen
The Covington Farmers' Market is open each Wednesday, rain or shine, from 10 a.m. to 2 p.m. at the Covington Trailhead, 419 N. New Hampshire and every Saturday from 8a.m. to 12p.m. on the side lawn of the Covington Police Station, 609 N. Columbia St. Call (985) 892-1873 for information or visit http://www.covingtonfarmersmarket.org/