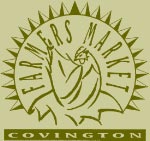 It's Tuesday, friends! One more day…more or less… to a tasty lunch, sweet breezes, and relaxing music – perfect for summertime lunching. You'll get there and have a hard time deciding between Frankie & Johnny's fried beef taco or Kandy's fabulous shredded cabbage salad with its crunchy bits of carrot, chicken, red onion and herbs. Or will you be tempted by Nanette's wonderful chicken salad wrapped in a spinach tortilla and dressed with baby spinach leaves or the smoky aroma of Jeff's pulled pork, baked beans, and Mac N Cheese? Our vendors are offering some incredible dishes that are hard to pass up, which is why I usually pick up several and enjoy them throughout the week. Sometimes, I even let Mr. Wonderful share in the bounty.
Surely you won't forget your veggies – zucchini, bell peppers, squash, potatoes, and tomatoes – or yard fresh eggs. Frankie is baking up a sensational blueberry buttermilk pie for dessert. Oh, YUM! Aren't Wednesdays wonderful??!!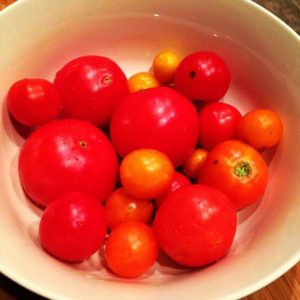 Saturday morning will roll around (as it usually does at that time of the week), just as bright and lovely as ever. Prepare yourself now for the delightful tunes of Alex Owen and John Eubanks coming from the gazebo. Coffee Rani's Food Truck will be parked at the curb on Columbia Street with a selection of treats to savor. Make sure you get here early to get your coffee and enjoy the morning, the music, the many market delights. Sadly, this is Nanette's last week at the market. Please stop by her table and wish her luck as she travels home to be closer to family. We will miss you loads, Nanette!
Picture this, you and your sweetie have planned a delightful BBQ on the patio surrounded by the bright yellow bougainvillea and lovely green ferns you got from Ms. Betty. You have the pit fired up and ready for the chicken (James) or the burgers from ground beef (pork and/or lamb) from Jubilee. Chomper's Twisted sauce is waiting patiently to be liberally applied. Skewers of veggie kababs with onions, peppers, shrimp, or what have you) are also waiting for the perfect time to jump on. And, when your sweetie thinks it just can't get any better, you bring out the peaches, halved, and lay them on the grill. Serve with a nice bottle of La Serendipity Blanc de Bois wine, nicely chilled, or ice-cold peach acai kombucha or hibiscus mint water kefir (Kombucha Girl). Now, wasn't that relaxing?
I found a great recipe for white squash on the internet that sounded exquisite. It involved patty pan (white) squash sliced across its width, placed in a baking dish alternating with basil leaves and dressed with olive oil and baked. Sounds great but hot and doesn't work easily when grilling your squash, soooooo…slice your squash across the width and grill, then place slices in a serving dish. Add some olive oil to a quarter cup of Nur's basil pesto to thin it out and drizzle over the slices. Alternate "dressing" and squash until all is gone and serve. For a taste change, you could do the same with Nur's sun dried tomato pesto.
With all this great food hanging around, please tell me you're not planning to sleep in. We'd hate for you to miss out.
Lots of love,
Charlene LeJeune
Abundant Life Kitchen
The Covington Farmers' Market is open each Wednesday, rain or shine, from 10 a.m. to 2 p.m. at the Covington Trailhead, 419 N. New Hampshire and every Saturday from 8a.m. to 12p.m. on the side lawn of the Covington Police Station, 609 N. Columbia St. Call (985) 892-1873 for information or visit http://www.covingtonfarmersmarket.org/