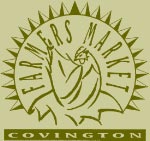 Good afternoon, friends! It's Tuesday again and time to start planning your journey into the world of deliciousity at the Covington Farmers' Market. Remember to pick up your fresh veggies and eggs. Dive into a great lunch with Kandy's cream cheese and shrimp rolls. Chomper's will have an oh-so-scrumptious ranch macaroni salad to go with that pulled pork. Lea's cool and "creamy" corn and cashew soup will add a spring to your step. A toasty beef tostada from Victoria (Frankie & Johnny) topped with lettuce and tomatoes is sure to get you through the day. And for a lovely light dessert – mixed fruit cobbler made by Frankie's own hands. Cool off with a refreshing glass of mango lemonade or sweet jasmine tea and Lillie's tasty teacakes. Ahhhh! Wednesdays!
Saturday, lovely Saturday, will be another great market day with the vibrant tunes of the Necessary Gentlemen. Then, meet our newest vendor, Margaret Montalban, of Nola Green Baby, as she samples and sells her organic baby food! WOW! What an addition to our market!  From my vantage point over by the cooking tent, I get a great view of Bardwell's table with those long lovely cucuzzas. A versatile Italian squash, cucuzzas can be steamed, grilled, fried, baked, sauteed, stuffed, zoodled or used almost any other way you would use summer squash, as long as you peel it first. Think of it — 'cuzza fries!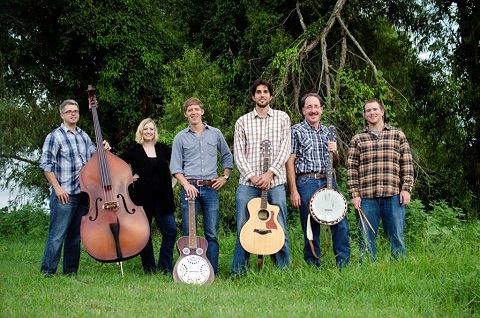 Hold onto your hats, figs are here!!!!! That's right, Nick set out the first figs of the season last week. Needless to say, if you weren't there in the first 10 minutes, you were out of luck. But he is sure to have more this Saturday. Nancy Bartlett told me that they should have some very soon (if not this Saturday, next) and it looks like a very abundant crop this year, so get 'em while you can and ENJOY to the max!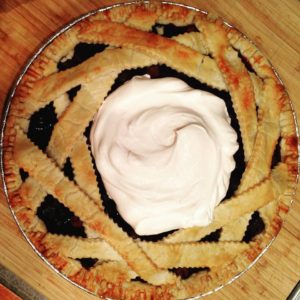 Okra is joining us on the tables and I have a wonderful recipe for vegetarian okra and tomato stew. First, cut about 2 lbs. okra into one-half to one-inch slices. Place in a saucepan with water to cover, and boil for 10 minutes to remove slime; drain. In a large heavy skillet, sauté 1 onion, chopped, and 1 toe chopped garlic in a little olive oil (one of Spicy Lady's will do nicely) until onions are clear, about four minutes over high heat. Add okra and diced, seeded Creole tomatoes to pan. Season to taste with salt (optional) my Moroccan Melody seasoning for a Mediterranean flare or kick it up a bit with Spicy Lady's Creole seasoning. Bring to a simmer, reduce heat to medium-low, and simmer until much of the liquid in pan has cooked away, 20 to 30 minutes; stir occasionally and scrape pan bottom as needed so mixture doesn't stick.
There's lots more waiting for you at the market. Jasmine has a fantastic probiotic face & body micro-exfollient — a cool drink of water for your skin. Blue L Essentials offers both a cooling and a warming aromatic oil blend that perfumes your skin and soothe your cares away. Or pick a scent from Aunt Bee's silky bouquets of fragrant soaps. I feel so relaxed already.  Get lost in the taste of freshly baked bread, coconut flan (Spanish R Us), a bright morning cup of coffee, gluten-free doughnuts, blueberry muffins! Oh the wonders of the Covington Farmers' Market! See ya there!
Lots of love
Charlene LeJeune
Abundant Life Kitchen
The Covington Farmers' Market is open each Wednesday, rain or shine, from 10 a.m. to 2 p.m. at the Covington Trailhead, 419 N. New Hampshire and every Saturday from 8a.m. to 12p.m. on the side lawn of the Covington Police Station, 609 N. Columbia St. Call (985) 892-1873 for information or visit www.covingtonfarmersmarket.org