In the spirit of summer, the Covington Business Association presents the first annual Kokomo Stroll on Saturday, June 3 from 4 – 7 p.m.!  Flip-flops and boat drinks will be a plenty as crowds fill the downtown streets strolling from business to business to taste the most scrumptious summer drinks!  Each participating CBA member business will provide a different summer drink for patrons to sample.  Live music – in keeping with the event's beachy theme – will be playing in the streets and at local establishments.  Don't be afraid to get creative with your attire!  Wear as much – or as little – as you want.  Just make sure you come thirsty and leave refreshed.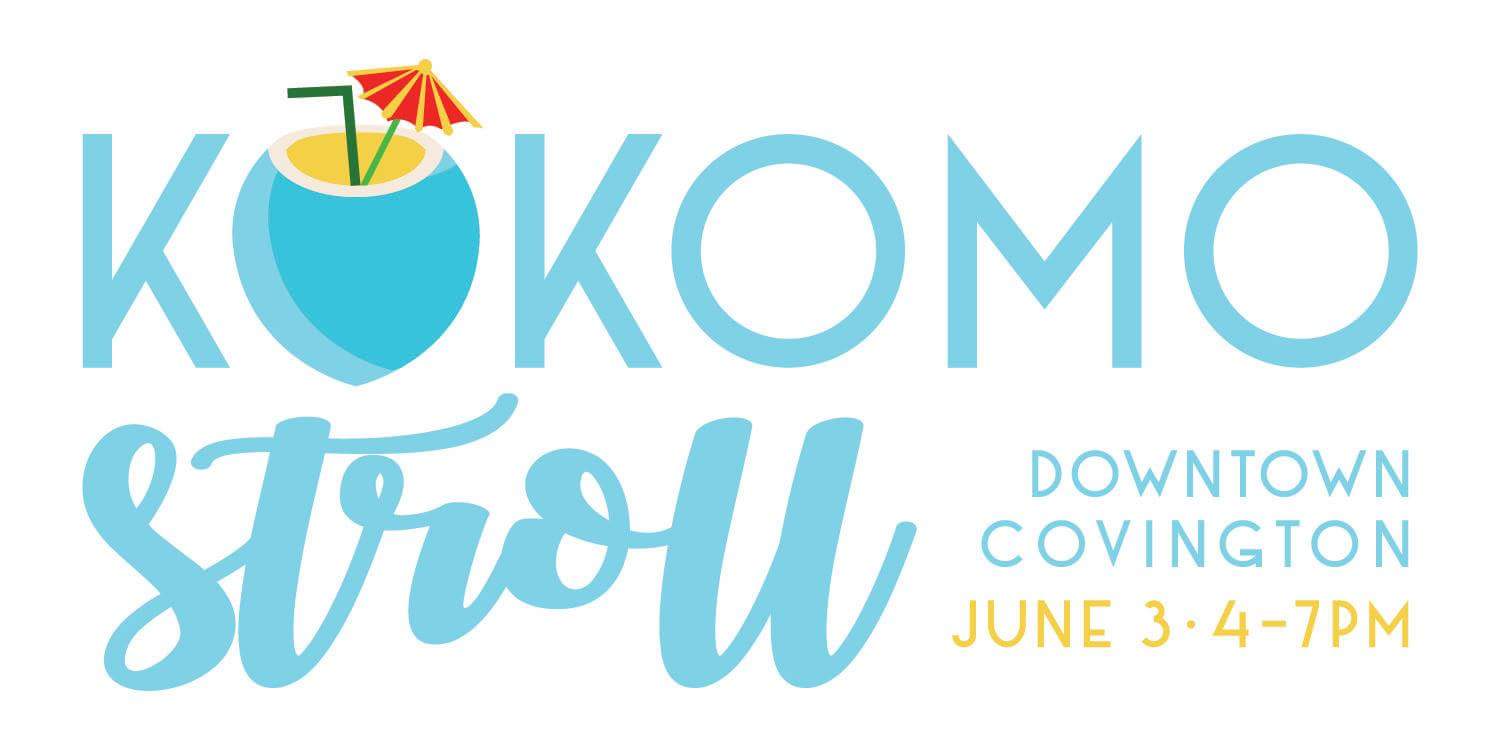 Kokomo Stroll cups are $20/each and are available for purchase.  Your cup is your ticket to the event;  no patrons will be served without a Kokomo Stroll cup.  All participants must be at least 21 years old.  Check in to pick up your cup will be from 3:30 – 4:30 at 416 E. Gibson St., between Brooks' Bike Shop and Rosemary's Closet by the Tammany Trace.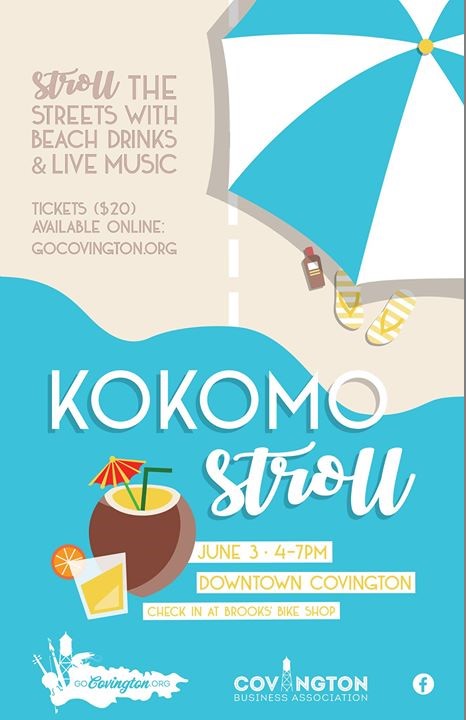 Kokomo Fun Facts From Songfacts.com
Producer Terry Melcher was hired to work on Kokomo with the Beach Boys for the Tom Cruise movie Cocktail.
Melcher was the son of Doris Day and rented the Manson Family murder house to Roman Polanski.
Brian Wilson had zero input on the song Kokomo.
Kokomo is actually a city in Indiana, as well as a small resort owned by the Sandals Royal Carribean in Montego Bay;  there is no actual island of Kokomo.
The Muppets performed a version of the song Kokomo.
The video for the song Kokomo was shot in Orlando, FL at Disney World.   (Grand Floridian Beach Resort)
John Stamos, of Full House Fame, plays drums in the video for the song Kokomo;  Stamos also performed with the Beach Boys from time to time.
The Cocktail soundtrack was very successful, and it also included Bobby McFerrin's Hit "Don't Worry Be Happy".
CW Life Hack:  If you forget your cup for Kokomo Stroll, or you just don't get one, you can still drink that evening!  Simply go to your favorite establishment, give them money for a drink, and enjoy!