One Saturday each month, Our Place will be hosting a new class: Saturday Night Flight! Aerial Yoga is about fitness and fun, swinging and playing (in the ways that make you sweat), but it's also a call to creative self-expression through graceful poses and transitions and dance on a silky sling in the air.
Combining elements of Aerial Yoga and Aerial Sling/Hammock, you'll learn a simple and sweetly fabulous (and definitely a little sassy) choreography. Each month will feature a different theme/song. This month's theme is "Disco" and our students will be taking flight to the groovy and dance-making sounds of our fave Swedish band, ABBA and "Dancing Queen." After the dance, there's a little Bubbly to aid in winding down and, well, because we loooove bubbly 😀 For those who prefer their post-dance enjoyment to be non-alcoholic, please advise, and some lovely, locally brewed kombucha will be available, as well.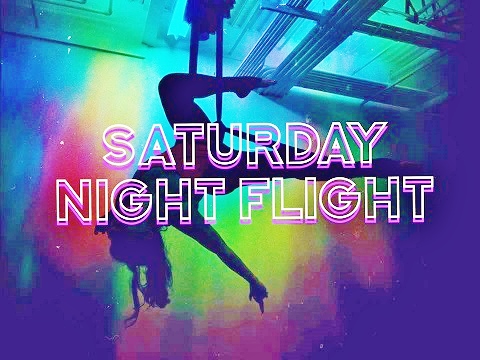 July Saturday Night Flight takes place on Saturday July 8, 2017 from 5 – 6:30 p.m. Cost: $38/person, Limited to five students, reservations required.
Payment accepted: cash, check or credit card via paypal to yoga_liz@bellsouth.net (Please don't forget the underscore between 'yoga' and 'liz'!). For paypal, please add an additional $2 to cover paypal's fee. Thank you!