The Covington Farmer's Market takes place every Wednesday at the Covington Trailhead from 10 am – 2 pm and every Saturday at the 600 block of Columbia Street (Covington Police Department) from 8 am – 12 noon. You'll find local produce, prepared foods, live music and more. This Saturday, hear the sounds of the Bad Penny Pleasuremakers at the Farmer's Market.
Marsolan's Old Feed Store Music Series takes place at Marsolan's Feed and Seed on Saturday beginning at 12 noon, right after the Covington Farmer's Market. This week, Marsolan's presents Fair River Station. Marsolan's is located at 314 E. Gibson St.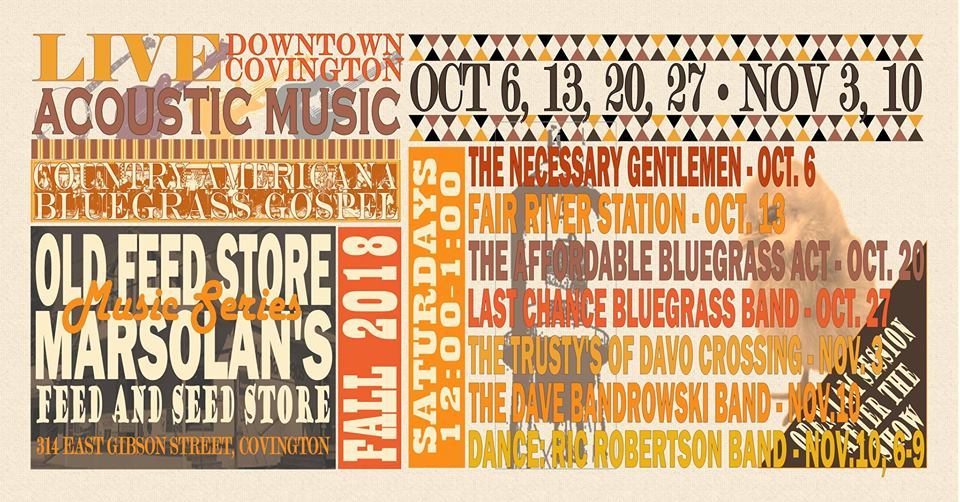 The St. Tammany Art Association's Fall For Art 2018 takes place this Saturday evening from 6 – 9 p.m. In historic downtown Covington. This event is an annual celebration of the arts, and among the galleries and shops downtown you will find live demonstrations, music and dance performances to entertain and delight.