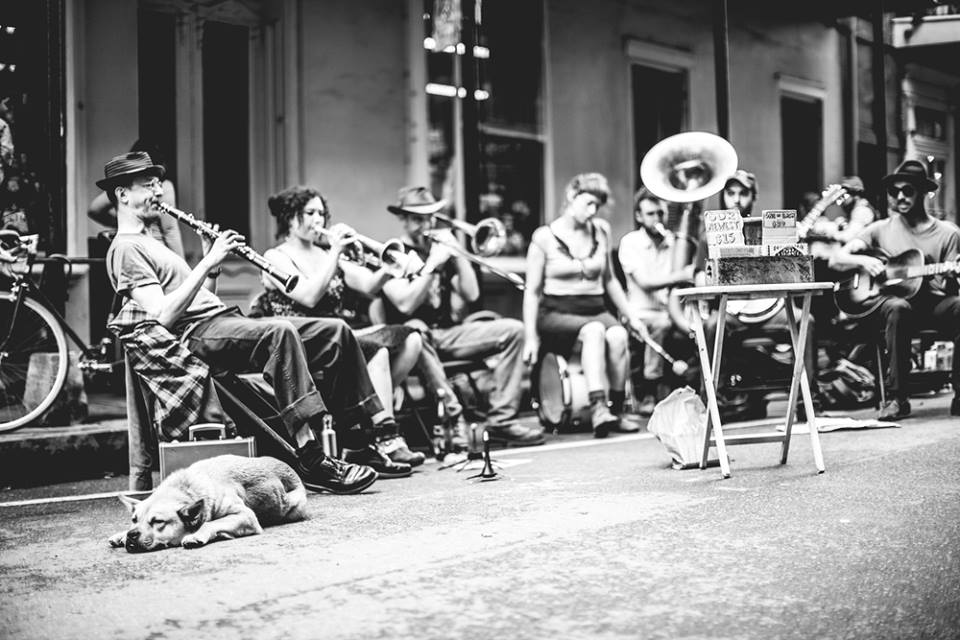 Rockin' the Rails, the City of Covington's free concert series in October, begins this Thursday featuring Tuba Skinny! Hailing from New Orleans, and inspired by the early jazz and blues music of the twenties and thirties, Tuba Skinny — which consists of tuba, trombone, cornet, tenor banjo/guitar, vocals, washboard, and sometimes clarinet — evokes the rich musical history of the city. Since forming in 2009, the band has developed a following thanks to their performances on streets and stages around the world.
Covington Farmer's Market Every Wednesday & Saturday
The Covington Farmer's Market takes place two times a week: Wednesdays at the Covington Trailhead (419 N. New Hampshire) and Saturdays at the 600 Block of Columbia Street (Covington Police Department). The Wednesday market features grab-and-go lunch items, with seating at the trailhead if you prefer to stay and eat. Hear the sounds of the Farmer's Market Players everyWednesday as they jam in the round up on the trailhead's gazebo stage.
The Saturday markets feature live music from local and regional performers, prepared foods and demo, produce, local meats and dairy, plants, herbs and much more. The Sunset at the Landing concert series, which follows the Block Party schedule of March – October, is sponsored in part by the Covington Farmer's Market.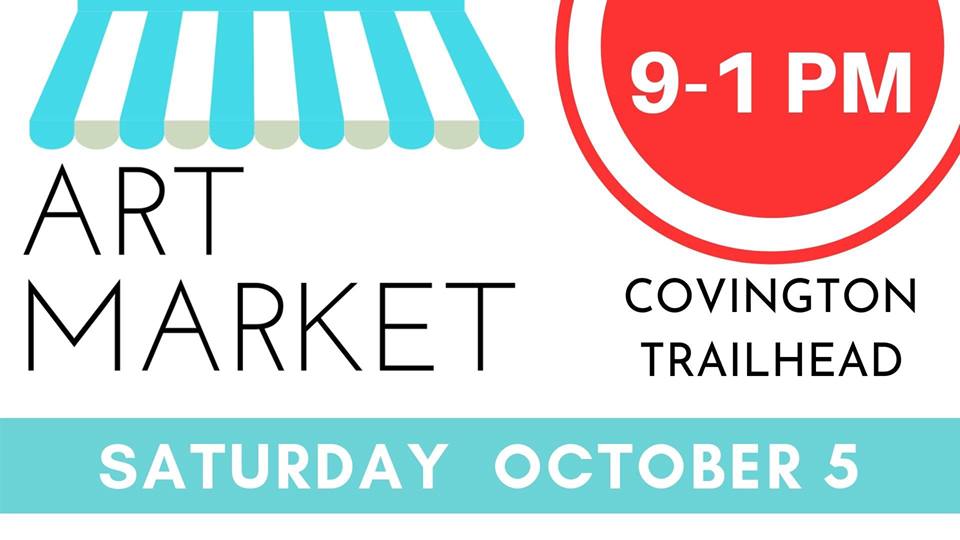 The Art Market takes place this Saturday October 5 at the Covington Trailhead from 9 a.m. – 1 p.m. The Art Market gives local artists a unique opportunity to sell directly to the public in a comfortable outdoor setting. The Trailhead is located at 419 N. New Hampshire St.
 The Parish Fair is here!  Poster by Suzanne King.