The City of Covington's Gallery at City Hall opened the art exhibition of artist Julie Ruben with a reception open to the public on Tuesday, October 15, 2019. Julie Rubin is a representational artist who specializes in oils, primarily plein air and studio landscape. Born and raised in Ohio, she has called New Orleans home since 1976.
Julie was lucky enough to be born to an artist mother but didn't begin painting herself until her 60s when she retired from her academic career and rekindled her early interest in drawing and painting. Besides the informal training she got from her mother, Julie studied at the New Orleans Academy of Fine Arts and with impressionist plein air landscape painter Phil Sandusky.  She is a member of the New Orleans and St. Tammany Art Associations and the Metairie and Jefferson Art Guilds. Her work has appeared at the NOAFA Annual Student Exhibition, the Touro Infirmary Artists Wall, and Bliss Body spa in Harahan, Louisiana, and the Abita Springs En Plein Air Exhibition where she received a Curator's Award for her 2016 entry.  If you are interested in these paintings, contact Julie at (504)481-0776 or email her at julie@julierubinart.com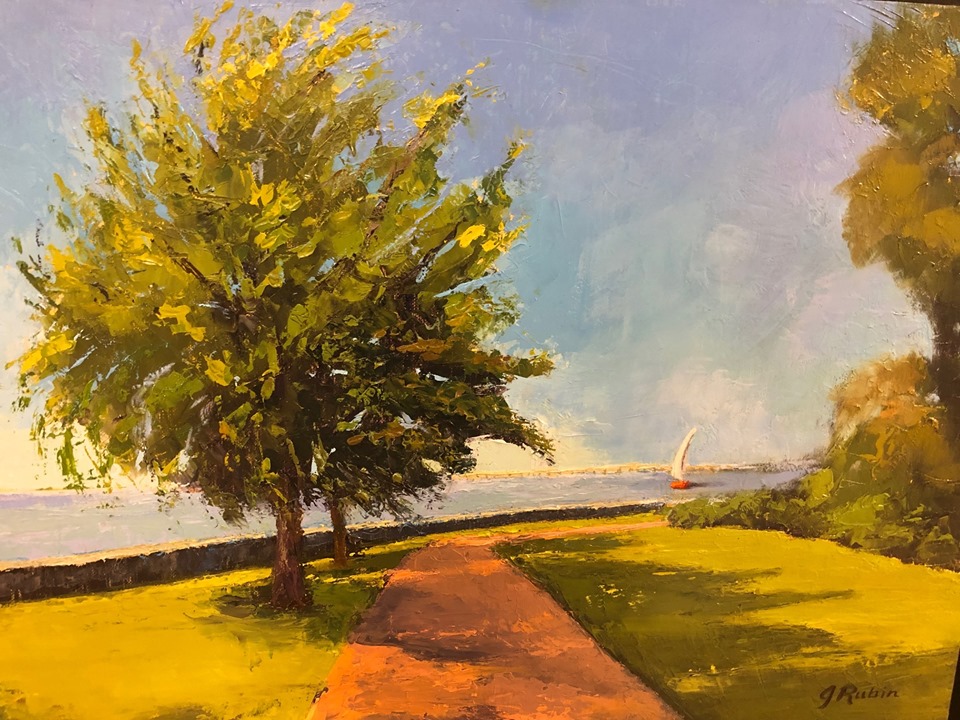 Artist Statement: I am excited by colors, patterns, and shapes and capturing the effect of light rather than any particular subject matter. Being representational rather than realistic, I use exaggeration and abstraction to focus the viewer's experience on my painting's main story.