The Holiday Season is here, and there is no shortage of things to do and people to see in Covington. The 9th Annual Feeding the Needy Luncheon takes place on Friday, November 22, 2019 from 11:30 a.m. – 1 p.m. At the Briggs Assembly Center at St. Paul's School. The Covington Rotary Club presents this fundraiser which allows them to deliver more than 1,500 cooked turkeys with all the trimmings to area families in need on Christmas morning. Find out more: covrotary.org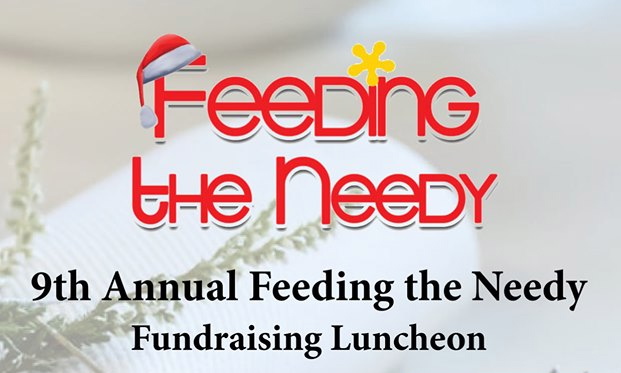 Downtown Covington is the place to be December 7, 2019 as the town presents the third annual St. Tammany's Holiday Festival of Arts. Eight hours. Two blocks. And something for everyone on your list. It's a great opportunity for holiday shopping, and it's taking place on Lee Lane.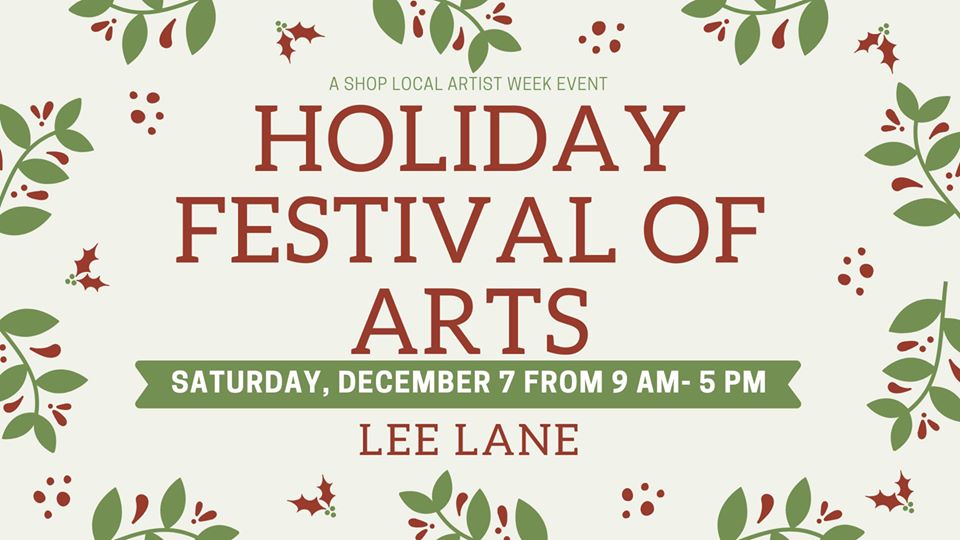 The event will include more than 30 booths featuring local artists and arts organizations with offerings in a variety of media including paintings, etchings, pottery, sculpture, photography, jewelry and hand-made accessories. Admission to these events is free. Hosted by the St. Tammany Art Association sttammany.art

Christmas Bingo at the Fuhrmann Auditorium Thursday, December 5, 2019 at 7 p.m.
Get into the Christmas spirit with Christmas Bingo: It's Ho-Ho-Holy Night. Brush up on your Yuletide trivia, play for actual prizes in this uniquely interactive show. Vicki Quade, co-creator of the hit, Late Night Catechism, will have you in stitches as she tackles the wackiest myths and most outrageous facts about Christmas, including jolly old St. Nick's origins and where candy canes come from.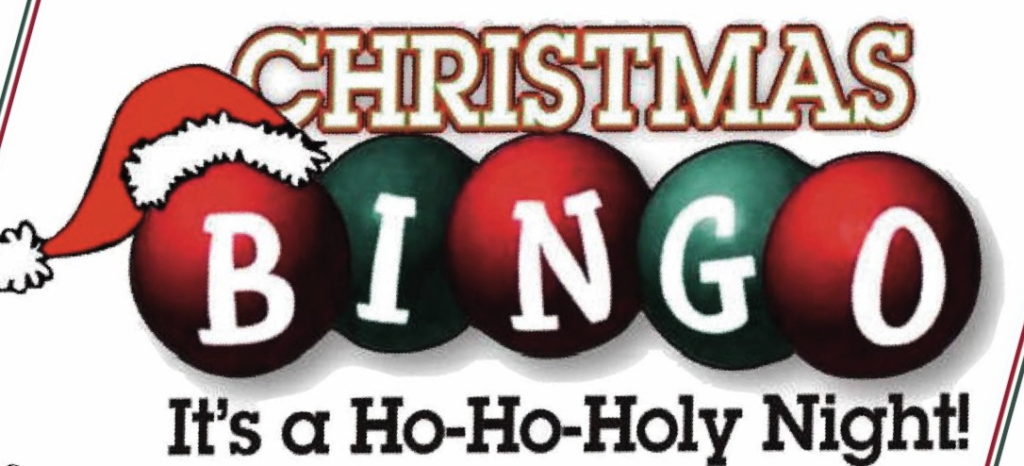 OnStage at the Fuhrmann brings the Christmas Bingo performance to you on Thursday, December 5, 2019 at 7 p.m. Doors open at 6:30 p.m. Tickets are $20 ($25 at the door) and can be purchased at the Covington Trailhead, 419 N. New Hampshire or City Hall, 317 N. Jefferson Avenue, between the hours of 8:30 a.m. And 4:30 p.m. Also, you can order online: bontempstix.com
Tickets are on sale now.
"You will be engaged by this show's unique interactive approach that involves a bingo game with real prizes. It is going to be fun and entertaining with all the hilarity that Quade ensues," Aimee Faucheaux, Director of Cultural Arts & Events. More Info: 985-892-1873
Please join the Covington Heritage Foundation for its annual History and Holly Home Tour, which this year – for the first time – will include two historic churches! This annual event has quickly become a northshore holiday tradition that you won't want to miss. Featured will be four beautiful homes in the W. 19th, W. 20th and Jefferson avenues area, Covington Presbyterian Church, and St. Peter Catholic Church, which will feature music from 1:30-3:30 p.m.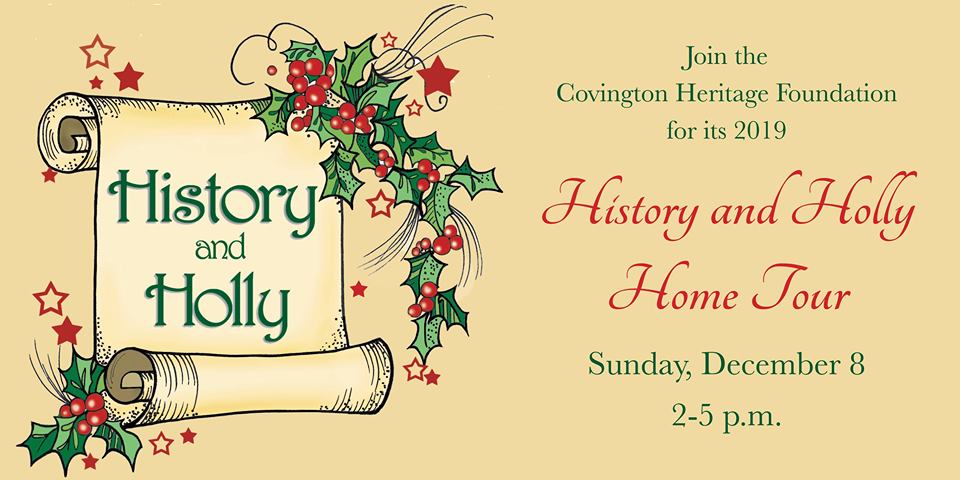 This is a perfect outing to enjoy with friends and family as you walk the pedestrian-friendly route (trams will also be available), touring the festively adorned homes and churches, sipping wine (provided) and enjoying the sounds of the season from a harpist and strolling carolers. In addition, there will be new Christmas cards and ornaments (by local artists Suzanne King and Jax Frey, respectively) available for purchase.