Holiday Festival of Arts
The Holiday Festival of Arts takes place this Saturday, December 7, 2019 from 9 a.m. – 5 p.m.
Downtown Covington is the place to be December 7, 2019 as the town presents the third annual St. Tammany's Holiday Festival of Arts. Eight hours. Two blocks. And something for everyone on your list. It's a great opportunity for holiday shopping, and it's taking place on Lee Lane.
The event will include more than 30 booths featuring local artists and arts organizations with offerings in a variety of media including paintings, etchings, pottery, sculpture, photography, jewelry and hand-made accessories.
Admission to these events and more is free.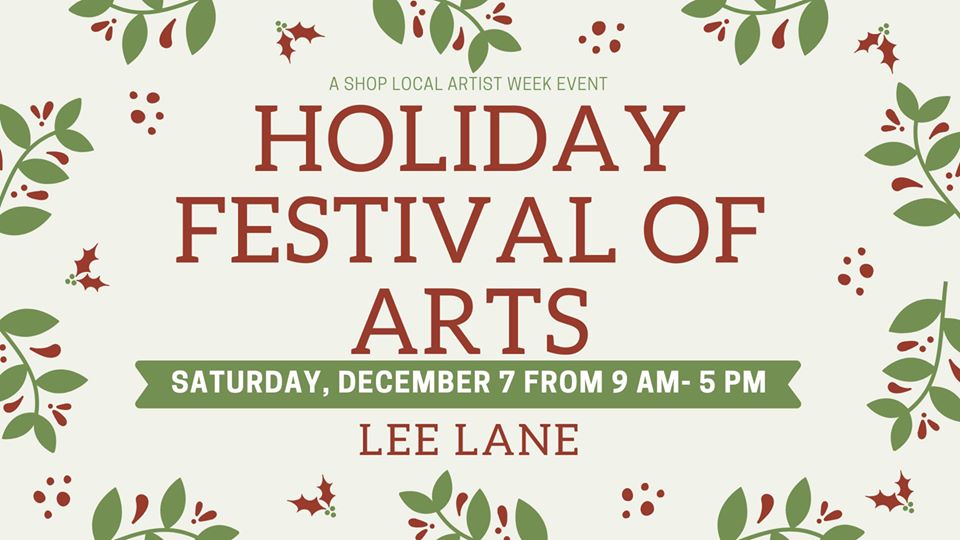 Covington, LA – Make plans now to attend the Covington Heritage Foundation's (CHF) annual History and Holly Home Tour, which will be presented on Sunday, Dec. 8, from 2-5 p.m. and this year – for the first time – will include two historic churches. This annual event has quickly become a Northshore holiday tradition.

Featured will be four beautiful homes in the W. 19th, W. 20th and Jefferson avenues area, Covington Presbyterian Church and St. Peter Catholic Church, which will feature music from 1:30-3:30 p.m. 

History and Holly is being presented in cooperation with the City of Covington Office of Cultural Arts and Events.
This is a perfect outing to enjoy with friends and family as you walk the pedestrian-friendly route (trams will also be available), touring the festively adorned homes and churches, sipping wine (provided) and enjoying the sounds of the season from a harpist and strolling carolers. In addition, there will be new Christmas cards and ornaments (by local artists Suzanne King and Jax Frey, respectively) available for purchase.
The tour will include the following stops: homes at 507 W. 20th Ave., 243 S. Jefferson Ave., 223 W. 19th Ave., and 323 W. 19th Ave., and Covington Presbyterian Church at 222 S. Jefferson Ave. and St. Peter Catholic Church at 125 E. 19th Ave.
Tickets are $20 each and are limited. They may be purchased at Braswell Drugs, Jefferson House, and the Southern Hotel or online at eventbrite.com (https://www.eventbrite.com/e/history-and-holly-home-tour-2019-tickets-76841636403). Purchases at local retailers will include the required wristbands for tour home entry, and online tickets must be exchanged for required wristbands at Covington Presbyterian Church, tour headquarters, before starting the tour on event day.
For more information, visit covingtonheritagefoundation.com or email covingtonheritagefoundation@gmail.com.