The following is an update from the Covington Police Department. Follow Covington Police Department (Covington, LA) for more updates.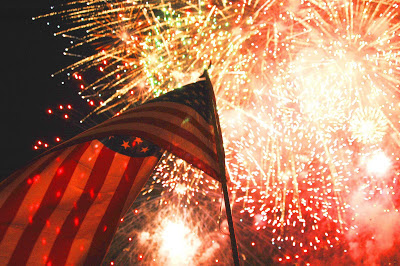 Two years ago the City of Covington passed an ordinance allowing the discharge of fireworks within the City limits of Covington. The ordinance outlined the two holidays, New Years and Fourth of July when residents could discharge fireworks. Specific timelines were given for each holiday. The times allowed to discharge this Fourth of July is as follows:
Fourth of July Fireworks:
July 3rd—10:00 a.m. until 1:00 a.m. on July 4th
July 4th—10:00 a.m. until 11:00 p.m.
July 5th—10:00 a.m. until 11:00 p.m.
We ask our residents to comply with the dates and times listed above.
In addition, we have been in communications with Covington Fire Chief Gary Blocker about the dry conditions. He has informed us that the area Fire Departments will continue to monitor the weather conditions throughout the weekend.
To get access to this Ordinance please see the link listed below:
https://library.municode.com/la/covington/codes/code_of_ordinances/?nodeId=PTIICOOR_CH46FIPRPR_ARTIINGE_S46-5FI
Covington Police Department July 4th Firework Safety Tips:
Do not allow young children to ignite or play with fireworks.
Always have an adult supervising while lighting fireworks.
Never point fireworks at another person.
Do not have any part of your body directly over a firework, when igniting.
Always keep a bucket of water or garden hose close by.
Never try to re-ignite or pick up fireworks that did not ignite.
Have a safe and happy July 4th!