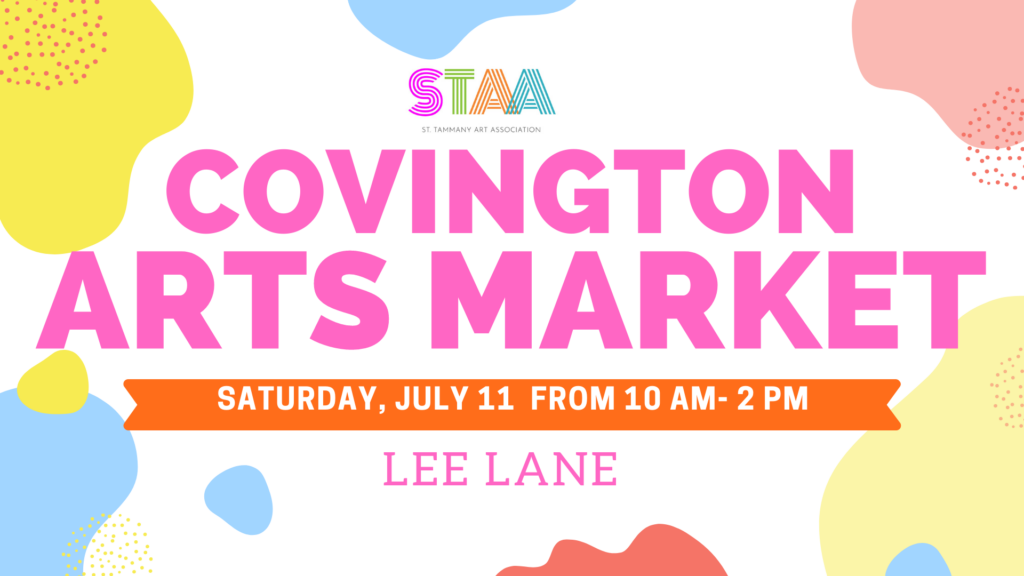 The St. Tammany Art Association, in partnership with the City of Covington, announces the continuation of the Covington Arts Market, their long-standing juried arts and crafts market.
This STAA Arts Market is held at the new location on Lee Lane Saturday July 11, 2020. Stop by from 10 am – 2 pm for this free open air market! Featuring local hand-made art including pottery, jewelry, metal sculpture, stained glass, mixed media, hand-made garments, wood carvings, photography, and more.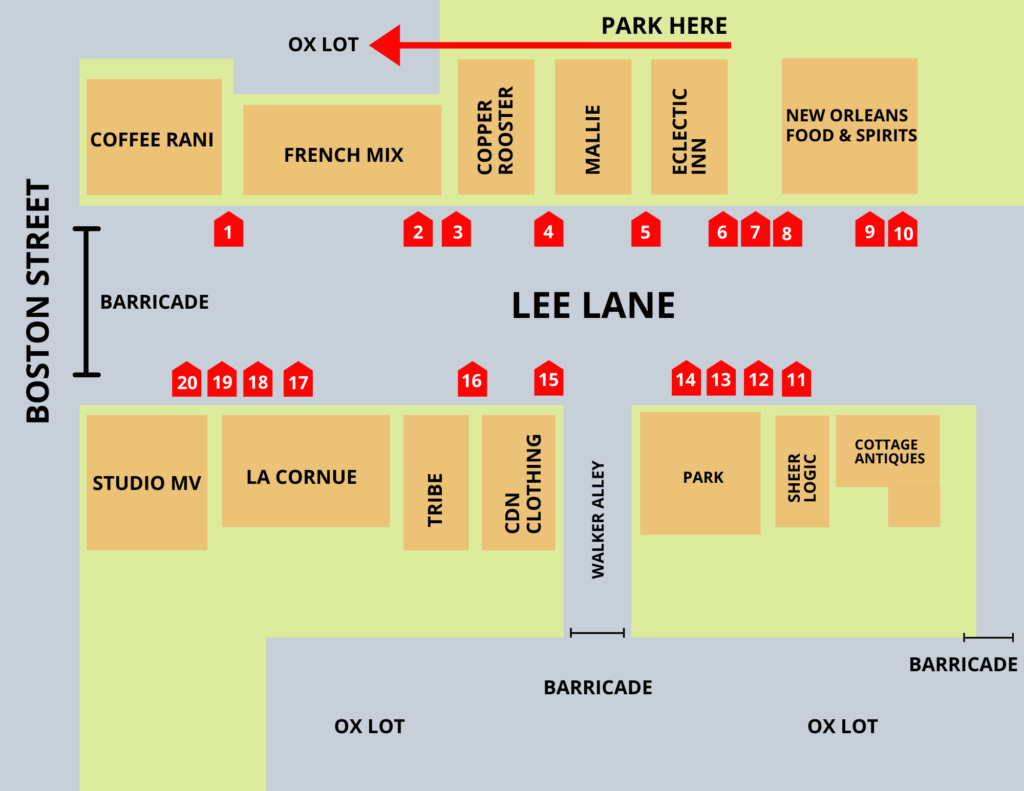 With appreciation and in support of the local arts community STAA is offering half-off registration fees for this July market. Event will be limited to 20 vendors. To register to participate click here https://www.sttammany.art/arts-market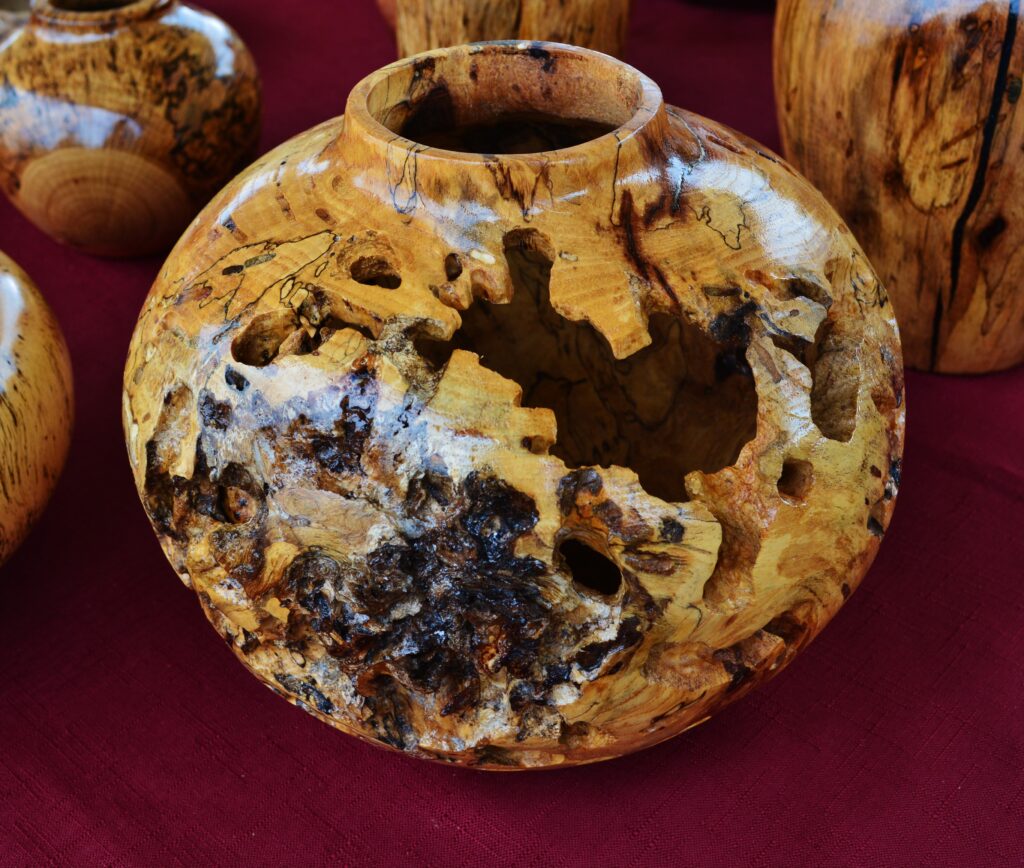 The purpose of the market is to provide exposure and a venue for STAA members to showcase and sell their work. While you're out, you are encouraged to visit other downtown locations, including exhibitions at the Art House, the nostalgic array of goods and the historic museum at H.J. Smith & Sons General Store and the Saturday Farmer's Market. The Farmer's Market takes place from 8 a.m. To noon at 609 N. Columbia Street, just a few blocks from Lee Lane. Then enjoy a bite at one of downtown Covington's many restaurants. It's a great way to spend your Saturday!
A Little About STAA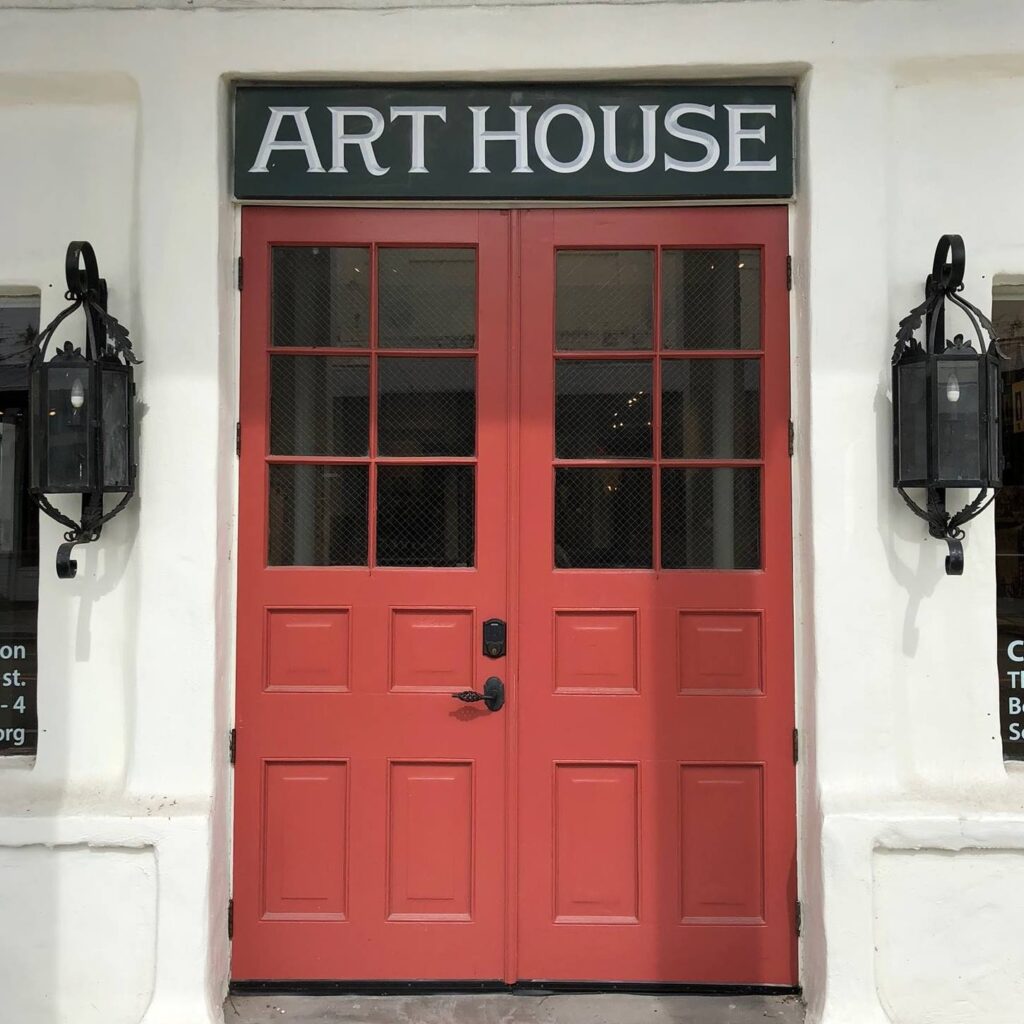 The St. Tammany Art Association was founded in 1958 by a small group of civic-minded individuals dedicated to bringing art to western St. Tammany Parish. Today, STAA has grown into an organization with over 300 members. Serving as a catalyst for the arts, the organization's Art House building in downtown Covington serves the needs of emerging and established artists, and to provides arts education and exhibitions to the community.
STAA notes that recent administrative transitions along with the impact of COVID-19 have created challenges for the organization, and that they are working to stabilize operations and will soon begin implementing more programing in the coming weeks.
Love STAA? Looking to volunteer or donate? Learn more at https://www.sttammany.art/