The following is the Covington Farmer's Market weekly newsletter by Charlene LeJeune.
Wowzer, friends! Have you been able to see the Comet Swan for the last few evenings? Last night, it had the longest tail we've seen yet—a real treat! Well, we have more treats in store and you don't have to wait for dark to enjoy but you do have to wait till Wednesday. Treat yourself to a stupendous lunch of smokey ribs, German potato salad and smoked Gouda mac N cheese. Where? Driskell's BBQ, of course! Want something lighter, then Kandy's fabulous lemongrass chicken salad is the treat for you. Just think…slices of chicken, infused with lemongrass atop rice noodles and crisp lettuce with cucumber and cilantro and mint… that's surely a treat! Jerry has his hot pepper honey again and, yes, definitely, blueberry jam. Lots of eggs and figs at Double K Farms. Kristen will even have some garden gold just in case you are starting to think about a fall garden.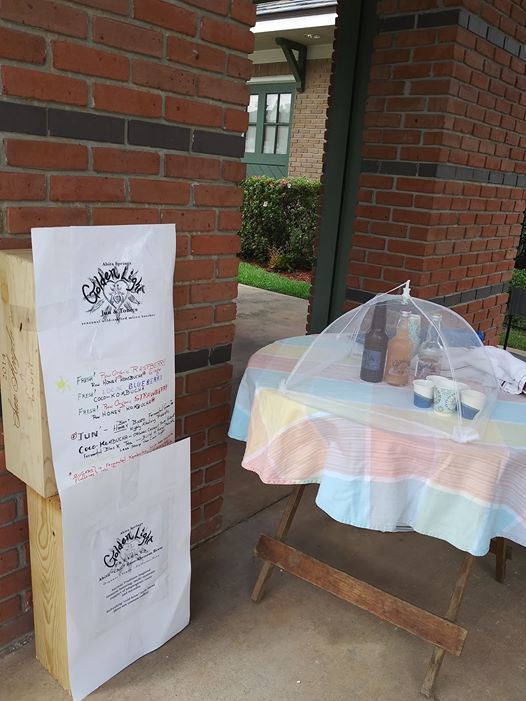 Ross has added duck broth and also duck fat to his wealth of duck products and is promising something special for Saturday. Jerome has more of his awesome Quiche Lorraine this week…so creamy…so delicious. Mr. Houston will have lots of peppers; what a tremendously flavorful veggie to add to most dishes! Henderson's Hearth will be there with fabulous soup and baking mixes. Don't forget to check out Golden Light. Mignon's coffee substitute is truly delicious. I won't say that you can't tell the difference but it's a full bodied flavor that you will enjoy and, with all the nutritional benefits of the roots and mushrooms she uses, so will your body. Dive into a delightful "burger" from Bhakti Farms. John uses beets and black beans to create this masterpiece which he tops with avocado, sprouts (from Sam no less), and a spicy sauce. YUM!
Aaahhh, Saturday at the market! Is there anything better? Vinyl Highway will drive tunes from the gazebo so grab a coffee from the pavilion, a veggie pancake from Meme's and you are good to shop!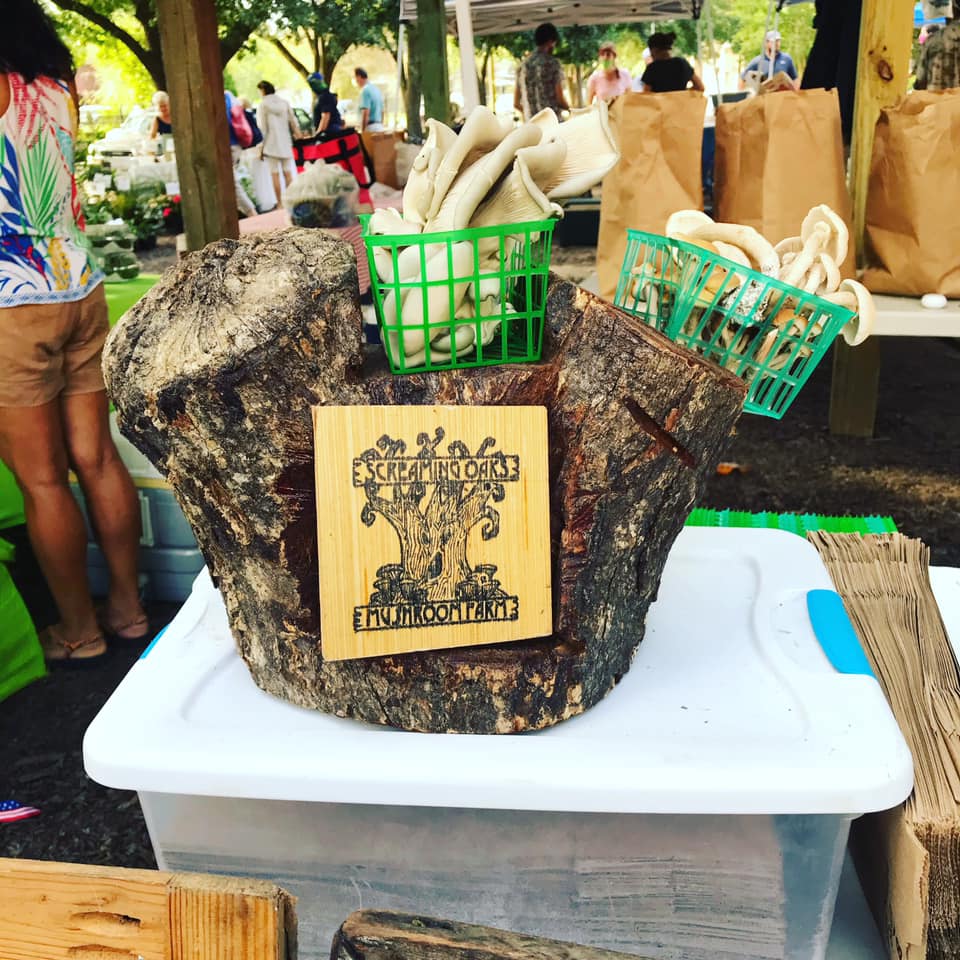 Naturally, we have gorgeous veggies all through the market… eggplant here, okra there, peppers everywhere! Nick will have bunches of zinnias and purslane for the next few weeks. Purslane? you ask. Yes, this tasty little "weed" is a nutrition powerhouse, offering 7 times the beta-carotene of carrots, 6 times more vitamin E than spinach and tons of Omega 3 fatty acids. Combine that a nutrition blast from Aminta's microgreens and Sam's sprouts and you should be fit as a fiddle and ready to dosey-do.
Still have plenty of peaches and tomatoes from Cleckler Farms and definitely, figs galore. Greg may have a few melons this week, but the rains have really done a number on that crop. Remember to pick up your elderberry syrup from Naturally Well. Not saying it's a cure, but between the weather and the virus, it's good to have something that can add a nutritional boost your immune system.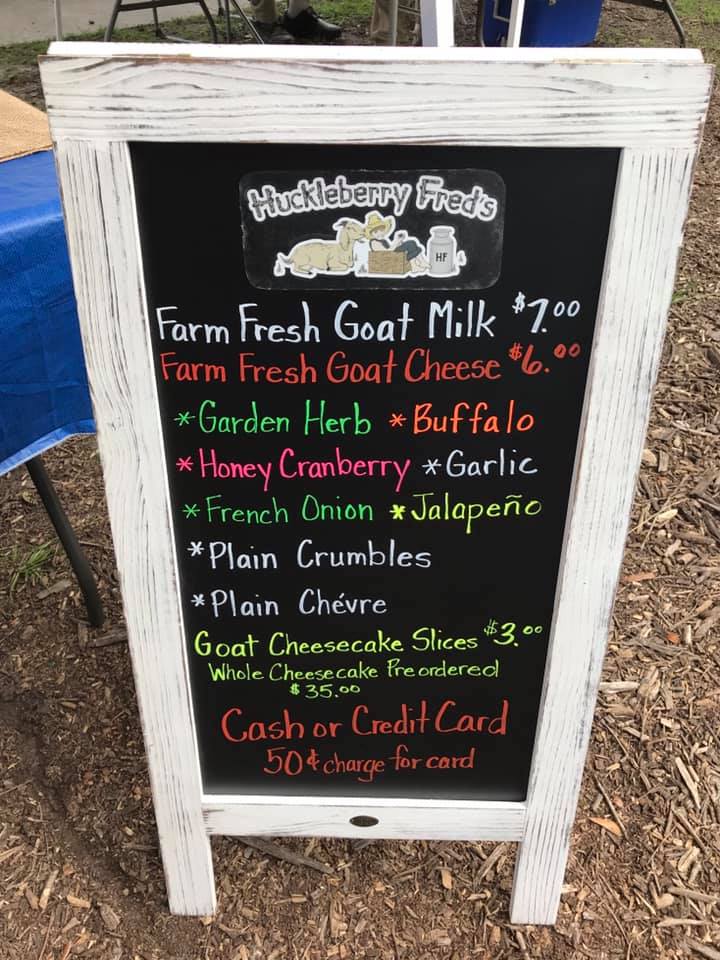 Our artisan bakers have been busy. Happy Flour is using figs very creatively in all their treats. Their sourdough and sandwich breads are amazing and they have something to fit all tastes. Bear Creek Road is quickly becoming famous for her fantastic pizzas. Customers flip between Jennifer's Margherita Pizza and the Zucchini & Herb pizza. She also has her butter blends again — Brown Sugar Honey, Sun-dried Tomato and Garlic Parmesan. How lovely would that Garlic Parmesan taste over roasted spaghetti squash? No? Well then, you'll just have to try her special pasta sauces.
Duck fat, duck broth and now duck prosciutto — yes, Ross says he will have duck prosciutto this Saturday. Think of the possibilities with the abundance of figs at the market and the goat cheeses from Huckleberry Fred's!
So don't forget to set your clock for stupendous! Fight the urge to sleep in…Saturday afternoon naps are really wonderful. The tastes are fantastic; the flavors abundant and the smiles are everywhere. How many more reasons do you need to be at the market each week?
Lots of love
Charlene LeJeune
Abundant Life Kitchen
The Covington Farmers' Market is open each Wednesday, rain or shine, from 10 a.m. to 2 p.m. at the Covington Trailhead, 419 N. New Hampshire and every Saturday from 8a.m. to 12p.m. on the side lawn of the Covington Police Station, 609 N. Columbia St. Call (985) 892-1873 for information or visit www.covingtonfarmersmarket.org
Check out our Facebook page – facebook.com/thecovingtonlafarmersmarket
On Instagram — @covingtonlafarmersmarket