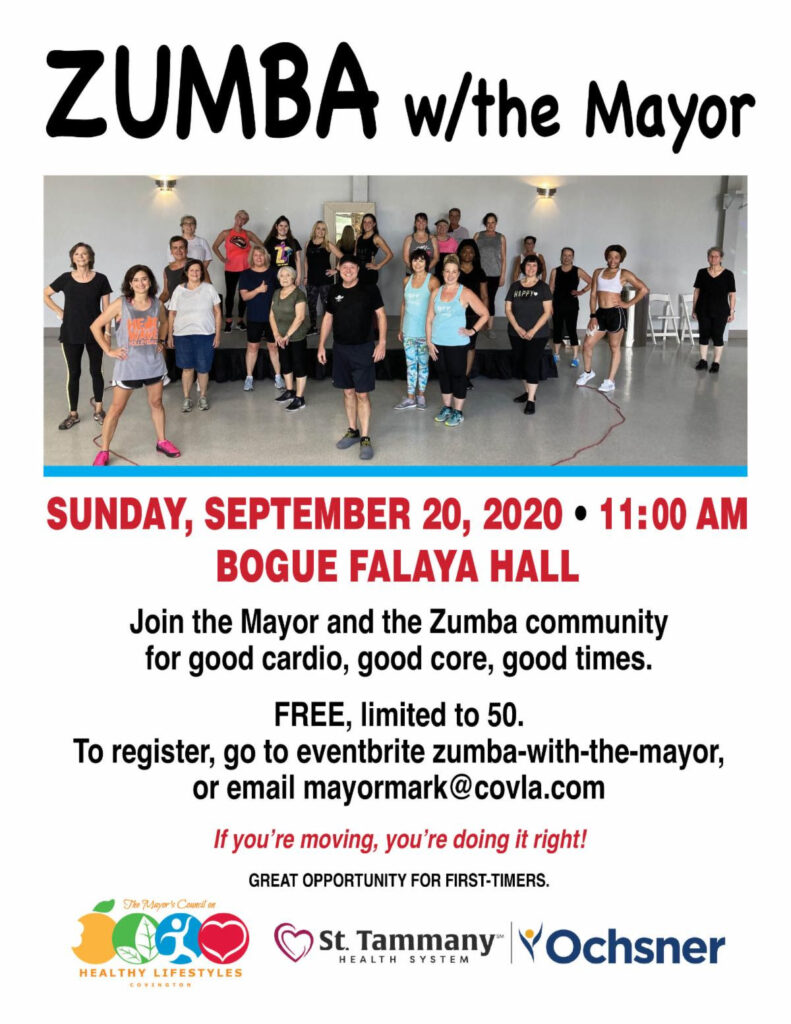 The Mayor's Council on Healthy Lifestyles teams up with Oschner and St. Tammany Health Systems to present 1 1/2 hours of cardio, core and fun!
"If you're moving, you're doing it right" is the mantra for this multi-generational exercise dance class. All shapes, all sizes, all ages and all abilities are welcome to discover the fun we have at the YMCA, Star Fitness, Bogue Falaya Fitness, Mandeville Sports Complex, Pelican Athletic Club and Francos. Five different instructors — 1 1/2 hours of fun.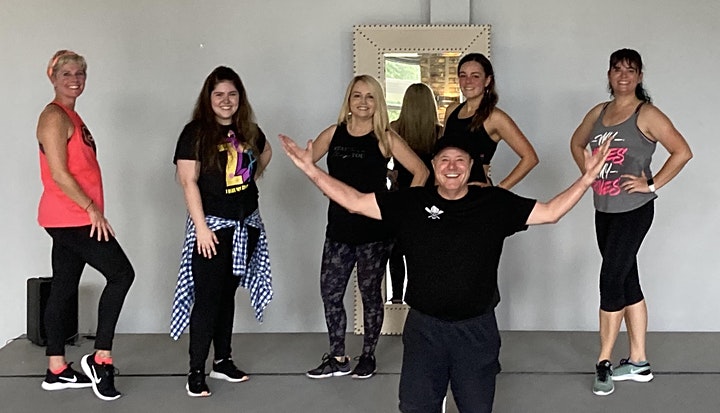 Join Covington Mayor Mark Johnson for this free event at Bogue Falaya Hall on Sunday, September 20th from 11 am – 12:30 pm. The Bogue Falaya Hall is located in the City Hall complex at 128 West 23rd Avenue Covington, LA 70433. Event is limited to 50 people. Click here to register.
Learn more about the Mayor's Council on Healthy Lifestyles on their Facebook page here.