City of Covington Mayor Mark Johnson invites you to join him for A Morning of Coffee & Conversation at the Bogue Falaya Hall this Friday, September 18th, 2020, from 9 am – 10 am.
Mayor Mark continues this tradition of informal meet-and-greet with the public to give updates and talk about recent news in town. He may even share a historical anecdote. Coffee and other refreshments are provided by Campbell's Coffee.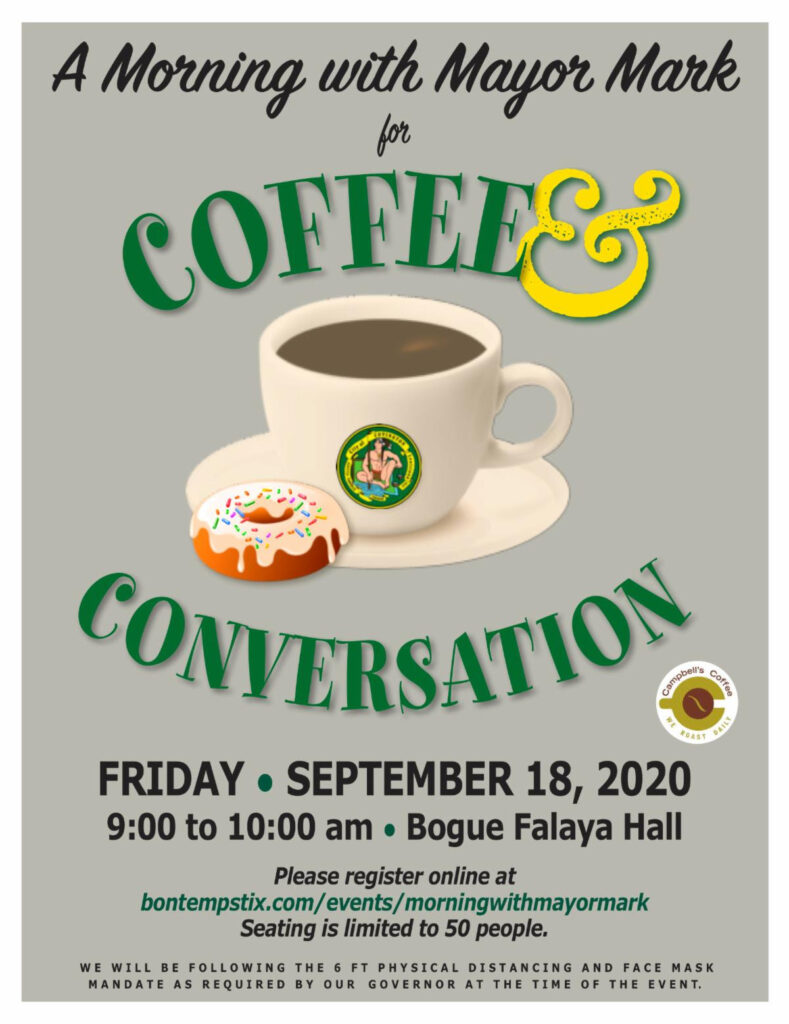 Because of social distancing measures seating is limited to 50 people – please register in advance at bontempstix.com/events/morningwithmayormark if you would like to attend. This is a free event.
Visit covla.com and sign up for Mayor Mark's emails for more updates.