Covington Farmer's Market weekly e-newsletter provided by Charlene LeJeune:
Happy, Happy October, friends! Well, almost. No matter, the weather is lovely and inviting you to a delightful lunch at the Covington Farmers' Market. Didn't I tell you to get some soup mixes from Henderson's Hearth last week? You didn't??!! No problem. Check 'em out this week 'cause these cooler days (and cooler nights) will be with us for at least this week. I've tried the Celtic Blend and the Creamy Rice (excellent!). I'm anxious to try the Black Bean.
Mr. Houston is always there with his veggies – count on peppers and eggplant. This cooler weather is sure to make the Double K hens happy and when the hens are happy, the eggs are plentiful. I usually opt for one of Kandy's amazing salads but she also makes tasty spring rolls as well filled with shrimp or chicken, lettuce, cilantro, and noodles. It's like a salad in a wrap. (You may as well pick up some of her creamy shrimp rolls or you'll be thinking about them all day and probably Thursday as well.)
Hummus, grape leaves, chicken & spinach pies fill Abeer's table but there's also Eggplant Moussaka this week. Corey is smoking up a gorgeous pork roast, perfect for making his pulled pork sandwiches and he will be making his tasty cole slaw! Mignon has developed a delightful tonic, strengthening your body in readiness for the winter season. It's a subtle blend of wild cherry bark, sarsaparilla, anise seed, star anise, and slippery elm. Baby Bhakti has arrived! Congratulations to Johnny and Caroline! Jerome will wow us this week with a creamy Three-Cheese Quiche. I know! Can't wait to taste it!
As Saturday rolls around, the delightful tunes of the Steve Anderson Band fall from the gazebo and flood the market with music. (I was going to say spring but we are well past that.) So grab your coffee or milk or kombucha or fresh juice and take a stroll around the market to see what's new.
These cooler temps just seem to put the fall veggies in gear and, if we are lucky, we'll be seeing some greens soon. Or you can try growing your own. Simply grab a bag of good potting mix and find a sunny location. Poke a few holes in the top and you are ready to plant starter plants from Alton & Sandra — lettuces, kales, parsley (gotta have some herbs), thyme. You may want to ask him about Culantro which apparently tastes like cilantro but looks like a thistle. Get some mushrooms too. You don't need to plant these; James has already done the work. You just need to cook and enjoy!
Greg is bringing pumpkins! I'll have to pull out my soup recipes and check out different ways to cook this fabulous veg. Hmmm. Pie comes to mind….muffins…and breads…I wonder if our lovely artisan bakers will take advantage of that. Even if they don't, a fantastic loaf from Happy Flour or Bear Creek Road will pair perfectly with your soup or the mix of Henderson's soup mix you got on Wednesday, especially when wearing a spread of Jennifer's blended butters. For my vegan friends, Jim's Low-Carb Cauliflower Crust is perfect. Plus, it has so much flavor, anything else would get in the way.
We may not have full out greens yet, but we do have microgreens. Aminta grows an amazing selection of this mini powerhouses. Sprouts also contain a wealth of nutrition, so check out Sam's. Nutrition powerhouses can come in liquid form, too, and Nancy's strawberry kefir is fabulous! Try the kombucha flavors as well. And nothing says delicious like a fresh glass of juice from Amanda.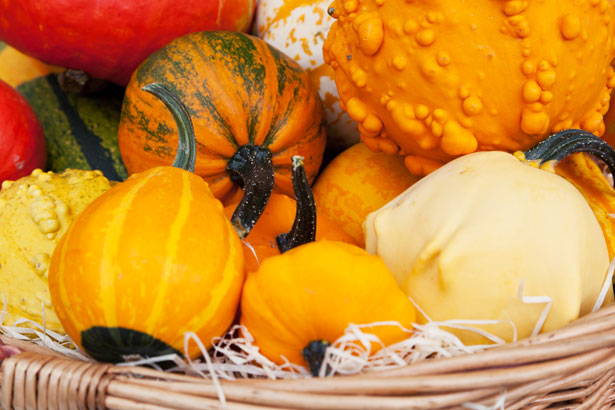 Remember to pick up your Elderberry Syrup from Naturally Well and your raw honey from Blood River, Nick, or Serenity Lane. Indulge in tasty beef jerky from 3 J's and peruse the Moringa Teas from Exnihilo Farms (and the rabbit).
No matter where you look, you'll find something wonderful at our Market. Whether you're looking for doggie treats (Tiger Bait), or treats for yourself (Rose's creamy pralines), or delicious prepared foods (Norma Jean or Tessier Gourmet), you'll never regret NOT sleeping in.
Lots of love,
Charlene LeJeune
Abundant Life Kitchen
The Covington Farmers' Market is open each Wednesday, rain or shine, from 10 a.m. to 2 p.m. at the Covington Trailhead, 419 N. New Hampshire and every Saturday from 8a.m. to 12p.m. on the side lawn of the Covington Police Station, 609 N. Columbia St. Call (985) 892-1873 for information or visit www.covingtonfarmersmarket.org
Check out our Facebook page – facebook.com/thecovingtonlafarmersmarket
On Instagram — @covingtonlafarmersmarket