Covington Farmer's Market newsletter by Charlene LeJeune:
Well, friends, this week's (and probably the next few weeks') newsletter will be short. Looks like we will have some fine weather so take advantage of it and get out to the market — even if it's just to pick up rather than stay and eat. Our Farmers' Market band will keep you in tune while you're here.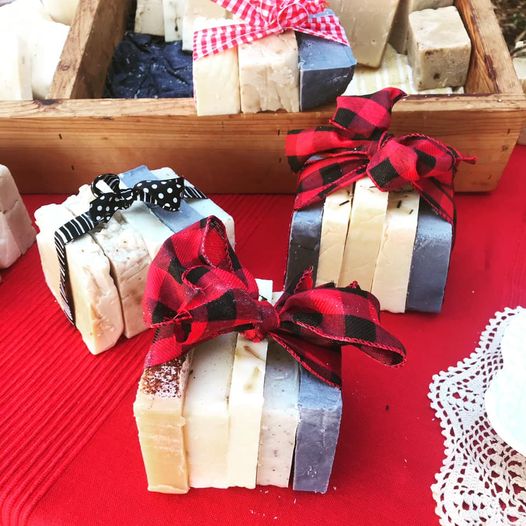 A nice glass of jasmine tea will rejuvenate you while you try to make a decision on which of Kandy's salads you'll have. Bring a container of pho home, too. It is a very soothing and delicious soup. Abeer is planning to have Ouzi this week and her spinach pies. Get a container of tzatziki to dip your pie into. Lots of eggs in the Double K barns and that means freshness to you. Pick up a jar of honey from Jerry so you can drizzle it over the Irish Brown Bread from Henderson's Hearth. Of course, you'll have to do the baking but it's an easy mix and just think about the aroma of fresh bread baking wafting through the house. Yeah, you know what I mean.
Corey has brisket and ribs and he'll be serving that with his world-renowned brisket chili (yeah, it's good) and amazing smoked Gouda mac n cheese. Johnny will have all his usual and if you haven't tried any of it, I recommend you begin with the beet and black bean burger. Yum! Joy says she will have boiled crabs this week and boudin and burritos! Gonna be a beautiful day in the neighborhood, my friends!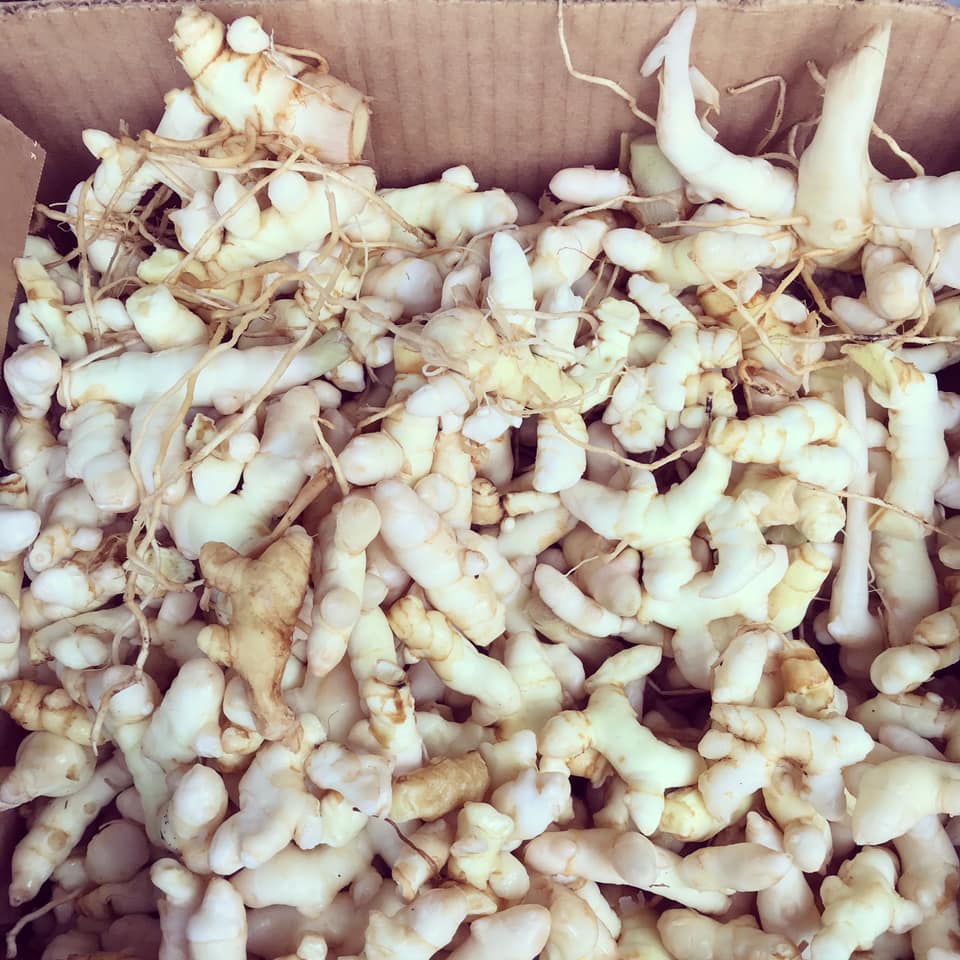 Joe and Julie Manuel's knee-slappin', foot-stompin' tunes will dance out from the gazebo this Saturday. So grab your coffee and something great for breakfast like one of Jennifer's lovely breakfast sandwiches. Veggie pancakes are Meme's specialty and she makes them delicious…I bet the kids won't even know there's veggies in them. Over at Norma's there's enchilada pie, slices of quiche…but, what the heck, go straight for the brownie. Patrick and Madeleine have been perfecting their apple turnovers and they usually have a muffin. But don't get so carried away with the goodies that you miss out on the amazing selection of breads at both Happy Flour and Bear Creek Road.
Sprouts and more on Sam's table and, yes, he still has the green juice…Sam, you gotta come up with a name for that. Nick will have arugula and heirloom eggplant and crowder peas (he may even have them shelled). Aminta has lots of nutritious microgreens.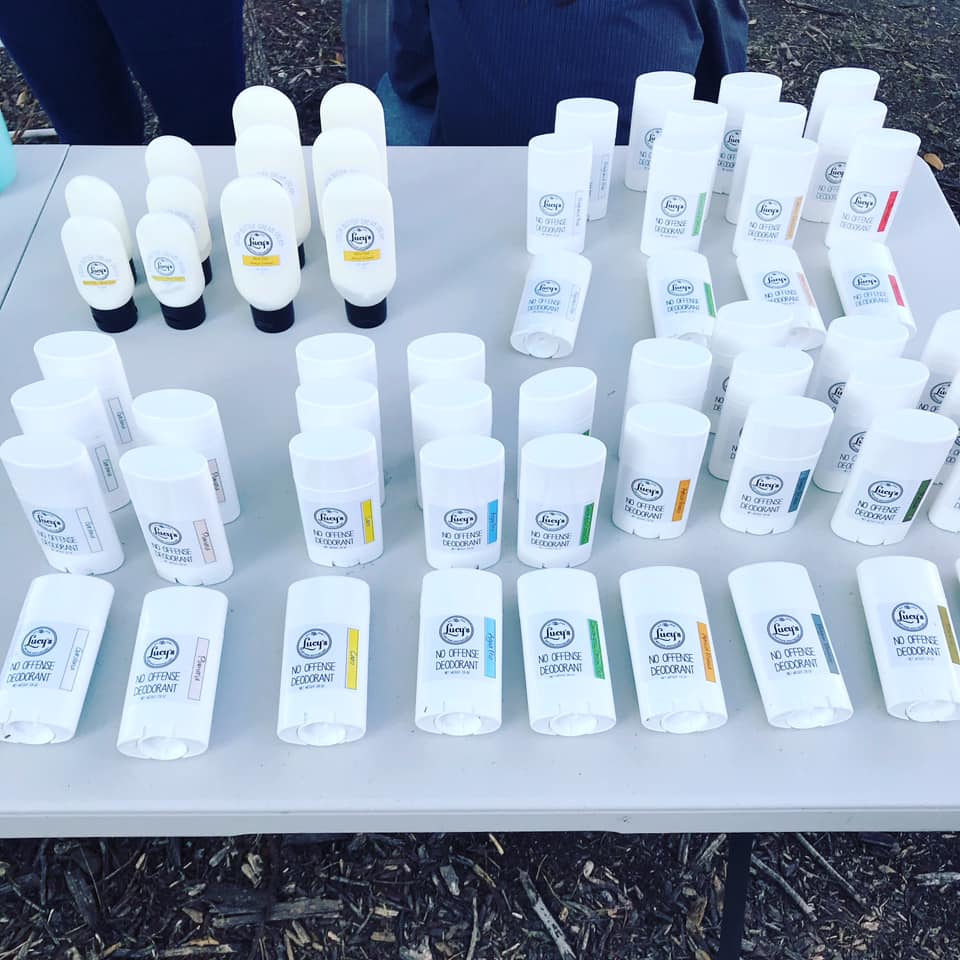 Well, if you're looking for fruit, you'll have to get it in a jar. No worries, though, Althee and Stacey have you covered. They each offer some of the same jams and jellies plus they each have some flavors that are uniquely theirs. Gotta check that out. Or, you can opt for the fresh squeezed fruits like orange juice or the frozen variety in the form of popsicles from Amanda.
You'll really need to take a stroll around the market where you're sure to find something to tickle your fancy. Of course, if you eyes are still in bed, you will miss out on all this magnificence. Won't you join us?
Lots of love, 
Charlene LeJeune
Abundant Life Kitchen
The Covington Farmers' Market is open each Wednesday, rain or shine, from 10 a.m. to 2 p.m. at the Covington Trailhead, 419 N. New Hampshire and every Saturday from 8a.m. to 12p.m. on the side lawn of the Covington Police Station, 609 N. Columbia St. Call (985) 892-1873 for information or visit www.covingtonfarmersmarket.org
Check out our Facebook page – facebook.com/thecovingtonlafarmersmarket
On Instagram — @covingtonlafarmersmarket