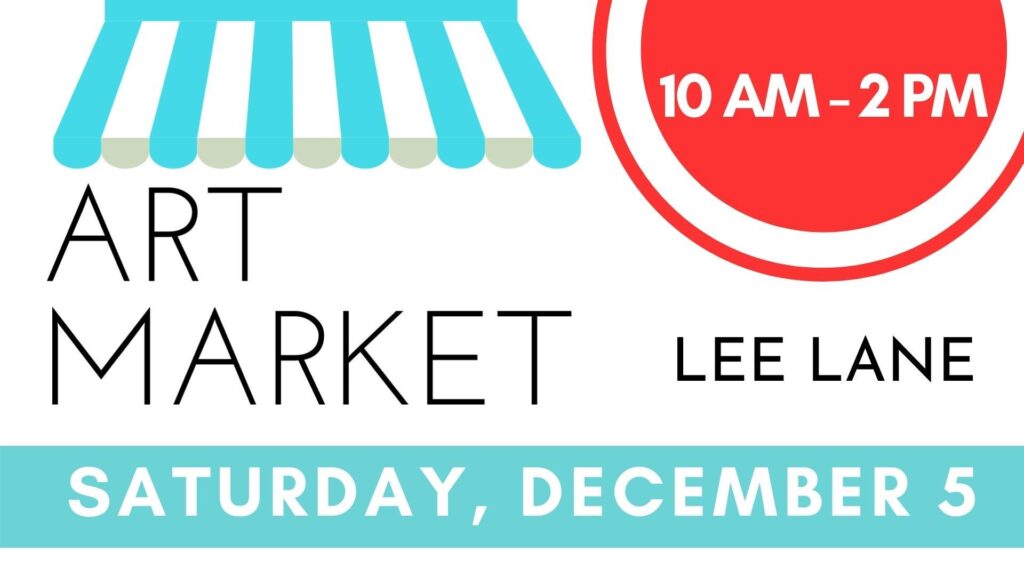 The Covington Art Market returns to Lee Lane this Saturday December 5th from 10 am – 2 pm. Stroll through and find a variety of hand-made arts including pottery, jewelry, metal sculpture, stained glass, mixed media, hand-made garments, wood carvings, photography, and more.
While you're out, you are encouraged to visit other downtown locations, including exhibitions at the Art House, the nostalgic array of goods and the historic museum at H.J. Smith & Sons General Store and the many fine shopping establishments around downtown Covington. The Farmers' Market takes place from 8 a.m. to noon at 609 N. Columbia Street, just a few blocks from Lee Lane. Then enjoy a bite at one of our many restaurants. It's a great way to spend your Saturday!
The December Art Market, traditionally a holiday art market, will be coinciding with Lee Lane's Christmas in the Country shopping event, happening every Saturday until Christmas. Enjoy live festive music as you peruse the many eclectic shops on Lee Lane and throughout downtown Covington!
The Art Market provides entrepreneurial opportunities to local artists while fostering creative community relationships by allowing artists to sell directly to the public. Presented by the St. Tammany Art Association in partnership with the City of Covington. Learn more at www.sttammany.art/arts-market
Opening Reception Saturday Evening at STAA Art House:
Christmas in the Country: