On Saturday December 12th from 2 – 5 pm, come on out to the Covington Porch Fest, featuring live music by local artists at various locations around downtown Covington. Bring your chairs and picnic blankets for this free event presented by the Covington Business Association, benefiting the Northshore Food Bank!
Covington Porch Fest December 12th Lineup: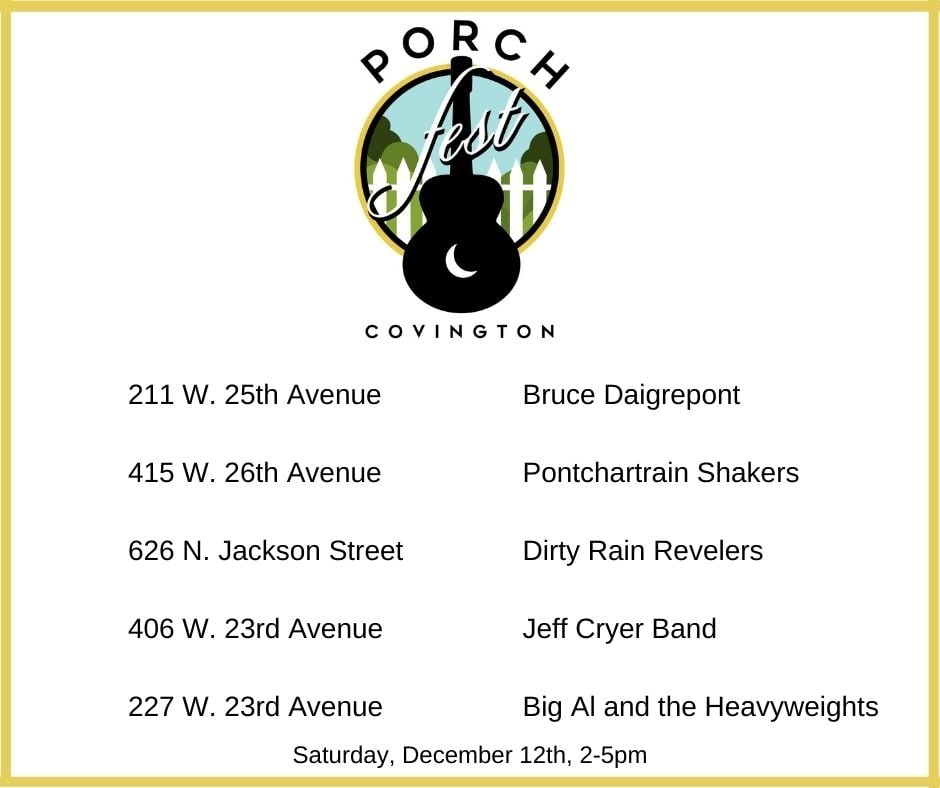 211 W. 25th Avenue
415 W. 26th Avenue
626 N. Jackson Street
406 W. 23rd Avenue
227 W. 23rd Avenue
Bruce Daigrepont
Pontchartrain Shakers
Dirty Rain Revelers
Jeff Cryer Band
Big Al and the Heavyweights
You can find maps to each of these locations at www.covingtonporchfest.com/porch-locations
Covington Porch Fest was started this year to provide an outlet for musicians and locals during the pandemic. If you can, please consider supporting a local musician by buying their art or merchandise. Our culture relies heavily on the local artists in our community. Lets show them some love!
Learn more about Porch Fest on their website, and follow them on Facebook for updates!