Covington Farmers' Market weekly newsletter by Charlene LeJeune: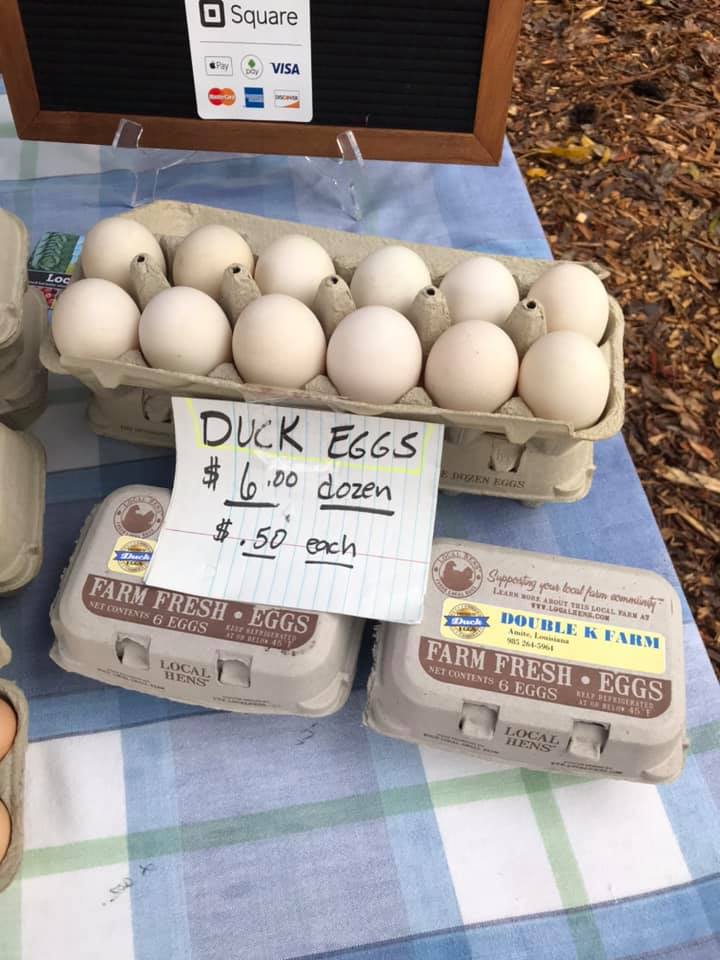 Tis the season, friends, to be jolly, to be thankful, to enjoy the blessings of the market! And blessings there will be! Jerome is preparing more of his delightful sweet potato and carrot soup and the creamiest quiches as well. Tis also the season for pho! pho! pho! So take your jolly ole self over to Kandy's table where you can get the best pho ever made. It will warm you down to your toes…right through your holiday socks! Abeer has hummus and tzatziki and tabouli back on the menu and Mujadara, a classic Arabic dish featuring lentils and rice, herbs, topped with caramelized onions. It's a delicious vegetarian main dish!
Joy is planning on a delightful chicken pasta dish sure to make you glad you made it to the market. You must be on the NICE list, 'cause she is also making her amazing stuffed artichoke. You must have been extra special nice since Corey's smoker has been doing double duty. Smoked ham and Gouda plus smoked chicken leg quarters are both on the menu!
More than just a little nice, Johnny has his fabulous beet and black bean burger, lovingly grilled, and topped with avocado slices, sprouts, and Johny's secret sauce. What a glorious Wednesday it is going to be!
Make sure you have enough Double K eggs and Jerry's honey or blueberry jam for your biscuits or for last minute Christmas gifting?
Lots of love,
Charlene LeJeune
Abundant Life Kitchen
The Covington Farmers' Market is open each Wednesday, rain or shine, from 10 a.m. to 2 p.m. at the Covington Trailhead, 419 N. New Hampshire and every Saturday from 8a.m. to 12p.m. on the side lawn of the Covington Police Station, 609 N. Columbia St. Call (985) 892-1873 for information or visit www.covingtonfarmersmarket.org
Check out our Facebook page – facebook.com/thecovingtonlafarmersmarket
On Instagram — @covingtonlafarmersmarket