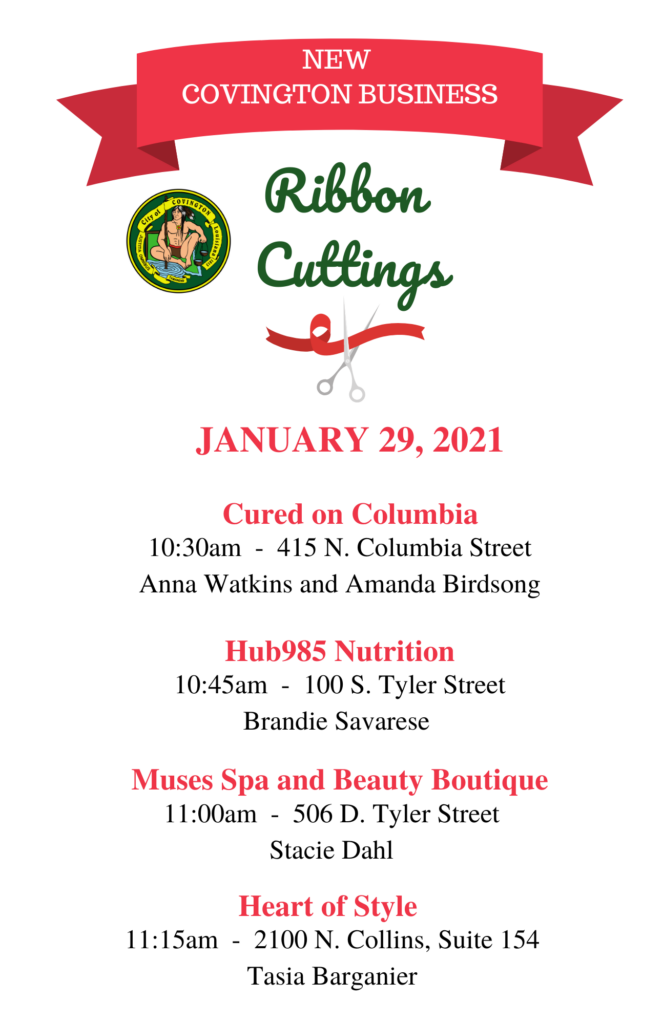 Join the City of Covington in welcoming these new businesses at their ribbon cutting ceremonies on Friday, January 29th, 2021, starting at 10:30 am. The ceremonies begin at Cured on Columbia at 415 N. Columbia Street, and continue to Hub985 Nutrition at 100 S. Tyler Street, Muses Spa and Beauty Boutique at 506 S. Tyler, and ending with Heart of Style at 2100 N. Collins Blvd, Suite 154.
"We are excited to welcome so many new businesses to Covington," says Bridget Hatty, the new Coordinator at the City's Office of Cultural Arts & Events. "Please consider visiting our new businesses and supporting our growing community!"
Ribbon cutting ceremonies are attended by the Mayor's Office, the Office of Cultural Arts & Events and local City Council members.