Covington Farmers' Market weekly newsletter by vendor Charlene LeJeune:
Whatta change from last week, friends! I can feel my toes again! Kandy is back and bringing her extra special salads with her! Jasmine tea, too! After last week, I'm sure you are in desperate need of eggs. No worries; Kristen's bringing lots of 'em. There will be Jerry's raw honey as well.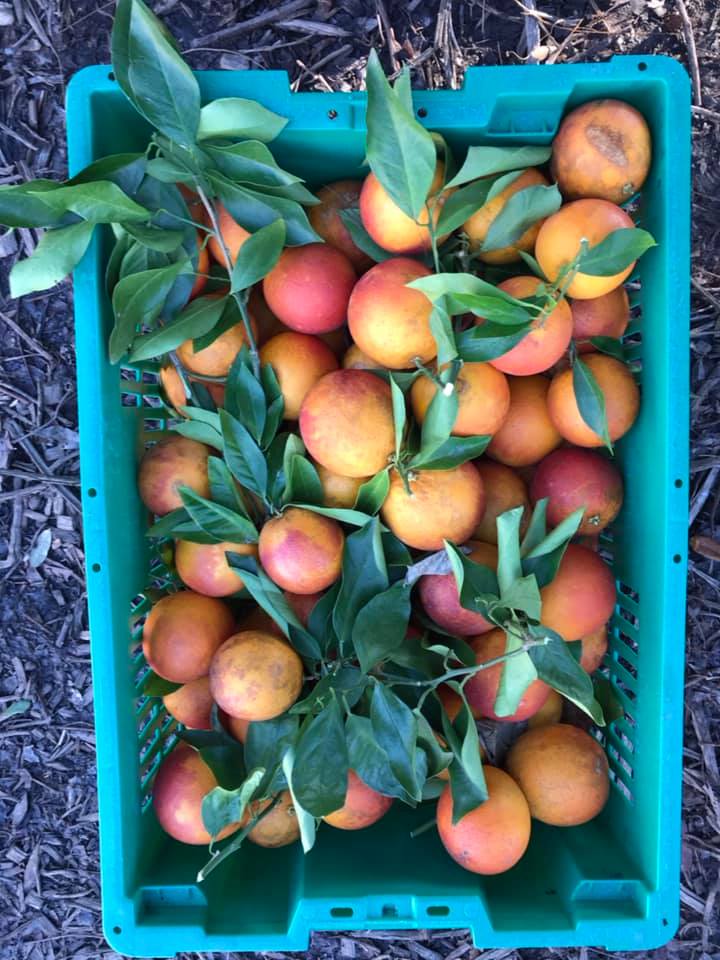 Spinach & Goat Cheese Quiche – what a delicious dish and it's on Jerome's menu this week. He will also have those tasty Madeleines. YUM! Joy is cooking up a storm — boudin balls, empanadas, stuffed artichoke… Sorry I can't make your choices easy but Johnny's coming in with his fabulous mushroom burger and Curry Bhakti Bowl and all those delicious raw vegan treats! Check out Mignon's jun and tonics (non alcoholic). Eddie will be out there with lots of gorgeous veggies.
And then, it's Saturday and the good news is that the weather will be wonderful! More good news is Jazz Break is in the gazebo pouring out jazzy tunes and making happy everywhere! Now for breakfast. But what will you choose? Bhakti Farms makes an amazing egg sandwich. Norma's black bean enchilada pie is a tasty change from the norm. Protein bars from Tessier Gourmet; veggie pancakes from Meme; chicken waffle from Jennifer, Ginger Divinity from Vincent & Mauricio (yes, for breakfast), turnovers from Happy Flour— oh man! I'm stuffed! I better take a long stroll around the market, enjoying the weather and music, and see what's there.
James always has wonderful mushrooms — do you have a favorite recipe? He has gourmet mushrooms of all kinds — chestnut, shiitake, oyster, and Lion's Mane —each filled with nutrients and flavor. For further delicious, check out Cameron's cultured butter. He has a black garlic flavor — a one-two punch off tasty nutrition. Nutrition doesn't come easier than Nancy's raw sauerkraut, unless it's her strawberry kefir or golden milk or kombucha.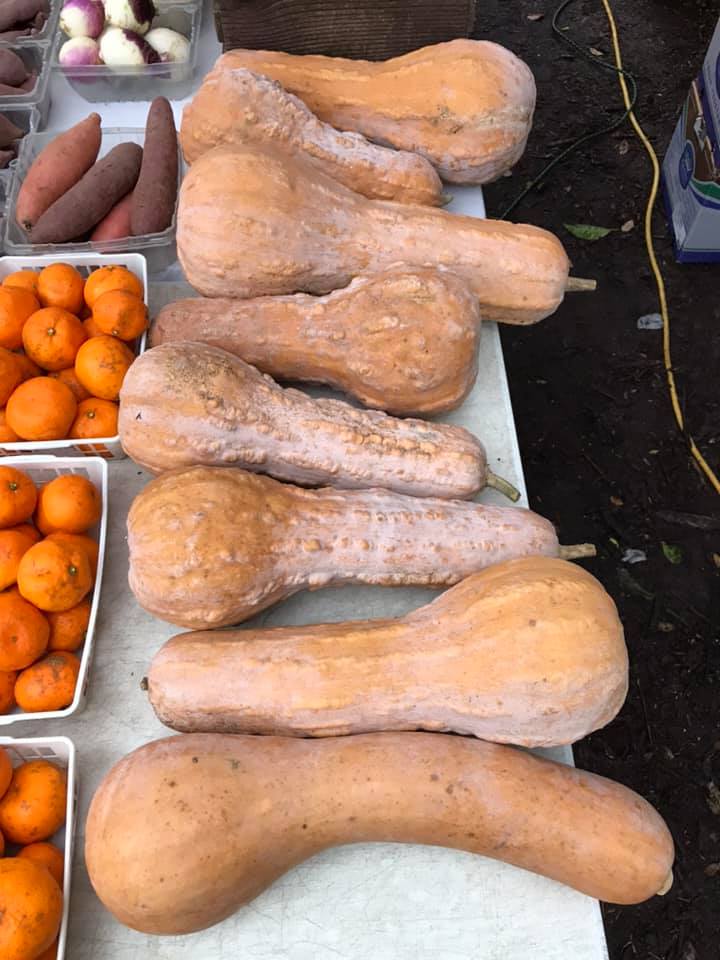 We definitely have STRAWBERRIES – nothing like a fresh strawberry or two, just bursting with sweet ripe goodness. Citrus is making its rounds as well and there is nothing like biting into a sweet, fresh orange (peel removed, of course). And then, there are the veggies — greens, tomatoes, green onions, sweet potatoes, radishes. But there's much more to enjoy and we invite you to join us for a lovely day at the market! 

​Lots of love,
Charlene LeJeune
Abundant Life Kitchen
The Covington Farmers' Market is open each Wednesday, rain or shine, from 10 a.m. to 2 p.m. at the Covington Trailhead, 419 N. New Hampshire and every Saturday from 8a.m. to 12p.m. on the side lawn of the Covington Police Station, 609 N. Columbia St. Call (985) 892-1873 for information or visit www.covingtonfarmersmarket.org
Check out our Facebook page – facebook.com/thecovingtonlafarmersmarket
On Instagram — @covingtonlafarmersmarket
Wednesday Market Menu 2-24-2021