From the St. Tammany Art Association: Anima Vestra, A New Exhibition by Anne London-Zvejnieks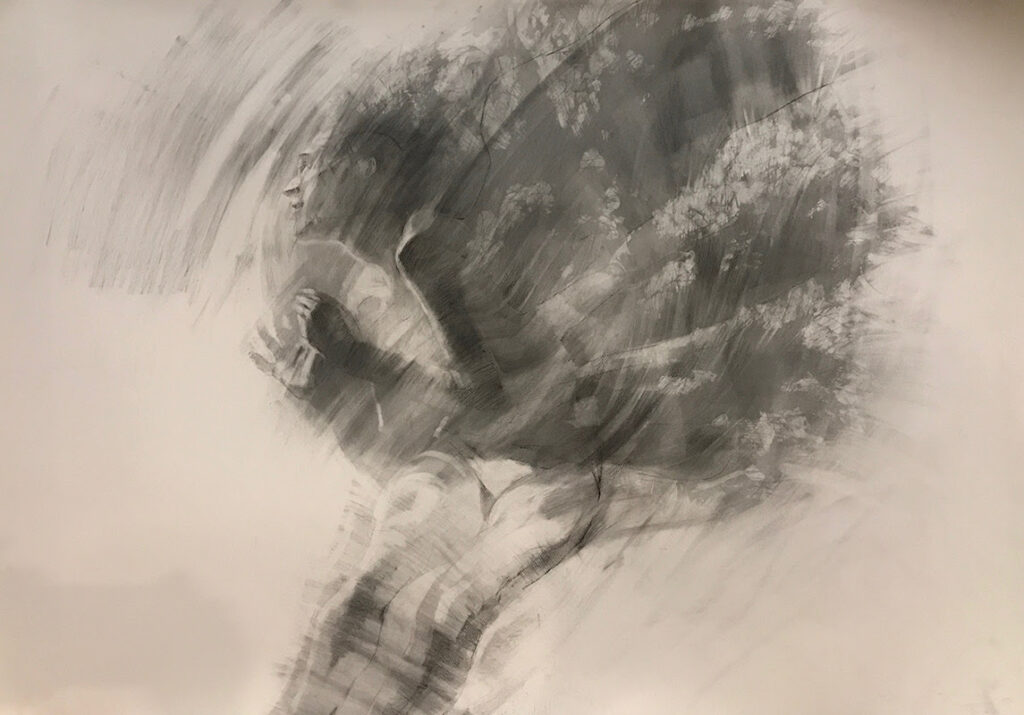 "Anima Vestra" is on view now through March 27 in the Miriam Barranger Gallery at the St. Tammany Art Association, features large-scale drawings by north shore artist and conservationist, Anne London Zvejnieks.
Anne came to know the term "Anima Vestra" after recently having time to read the stacked journals holding up one corner of her studio for several years. Translated from Latin – your soul, the vital force, the feminine principle. This concept inspired new figure drawings exploring female energy and the connections humans have with animals and forces in nature.
Utilizing renaissance techniques, Anne applies four decades of studying anatomy, attending animal surgeries, and observing natural behaviors in the wild to create art that captures the true spirit, majesty, and emotional depth of our planet's endangered species. She has used her evocative and empathetic artwork to help raise over a million dollars for conservation organizations, field research, and anti-poaching units across Africa.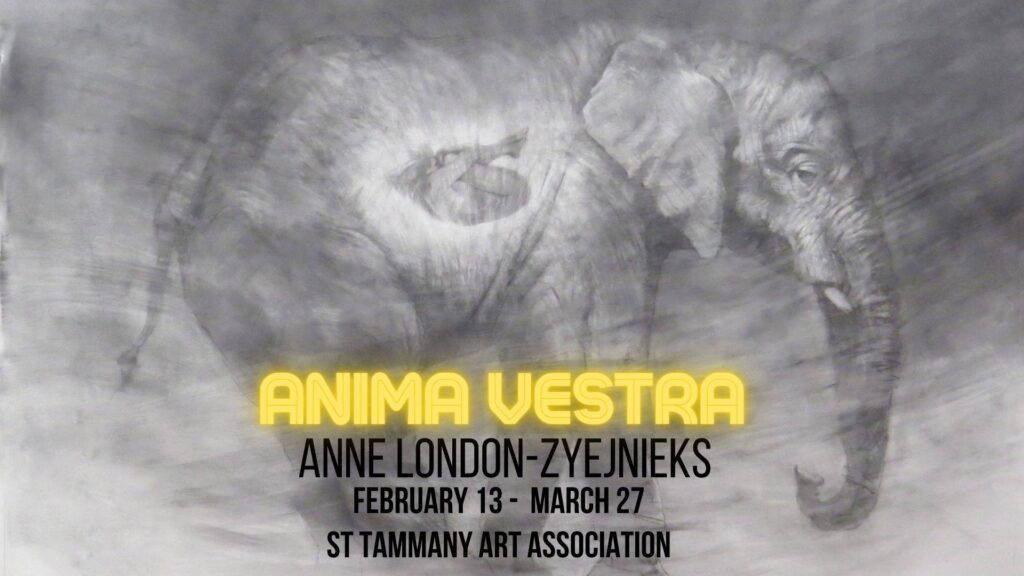 Learn more here:
The St. Tammany Art Association is located at 320 N. Columbia Street in downtown Covington. Current gallery hours are Fridays 10:00 am – 4:00 pm, Saturdays, 11:00 am – 4:00 pm and by appointment Tuesday through Thursday. All exhibitions are free and open to the public unless otherwise indicated.