Covington Farmers' Market weekly newsletter by vendor Charlene LeJeune:
Happy Tuesday, sweet friends! Our Wednesday vendors will not be at the market tomorrow due to the severe weather forecasted. We'll be pleased to serve you next week.
Always a delight at the market, Mr. Funny Money and the Muscle Tones will greet Saturday with lively tunes streaming from the gazebo. So grab a cuppa from the pavilion to enjoy as you shop. Brussels sprouts, strawberries, spring mix…you'll find them all at Faust Farm's table. While you're over there, stop in at Bhakti Farms for a delicious breakfast sandwich and vegan goodies to take home. Remember to stock up on Naturally Well's Elderberry Syrup. There's a ton of pollen out there, folks!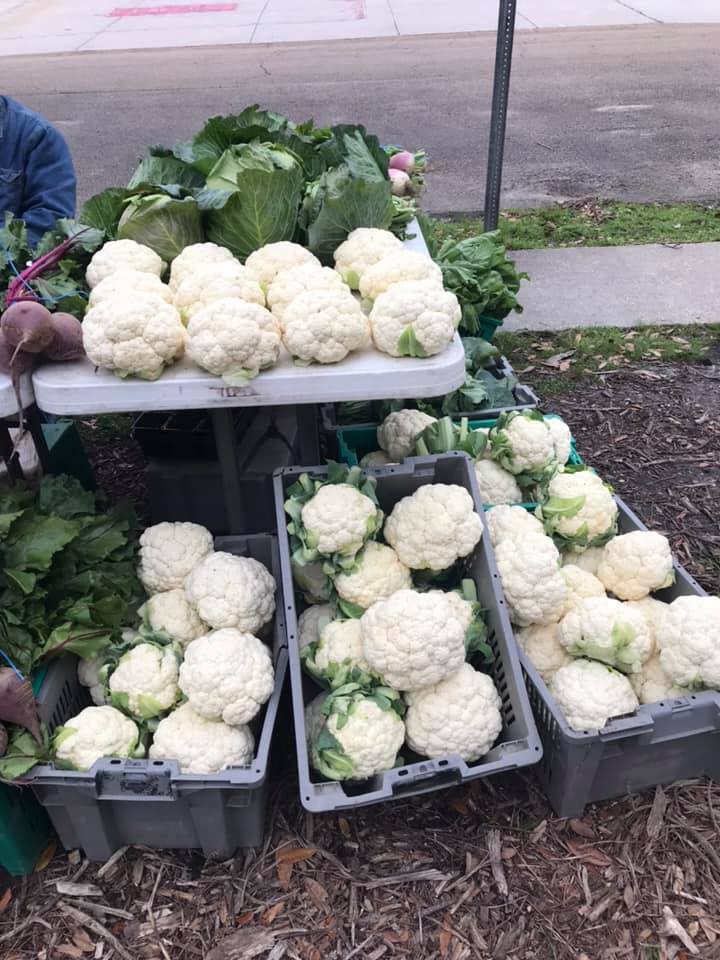 Northshore Greens celery is crisp and delicious and Becky has lots of salad greens, too. Northshore is also the place to get fresh herbs such as, rosemary, oregano, dill… Nick's table is loaded with delicious sweet potatoes, turnips, carrots and a special salad mix. Now, I told you that Vince had beets last week, plus all those lovely cruciferous veggies and satsumas. It seems he also has golden beets! WOW! Sprouts, shoots, microgreens! Yes, Sam is branching out to meet your needs.
Next door at Happy Flour, you'll find fabulous sourdough loaves of rosemary parmesan, cranberry walnut, whole wheat, black garlic, and just plain sourdough plus honey wheat and oatmeal honey sandwich breads. Jennifer at Bear Creek Road will be there with imaginative and tasty breakfast sandwiches plus flatbreads, sourdough, and blended butters! And, speaking of butter, Mauthe's did have butter last week and will again this week (hopefully).
Mauthe's has more than butter, but then most of you are already familiar with their low-temp pasteurized milk and yogurt. Huckleberry Fred's is back full time with lots of goat's milk and cheese. I've recently sampled the garden herb—yum-ee! Makes for a great spread on toast, or added to roasted/steamed veggies for extra flavor. I imagine it would taste wonderful over some of Nick's carrots or Faust's Brussels sprouts. Huckleberry is also the place to get home-ground yellow cornmeal, corn flour, and yellow grits.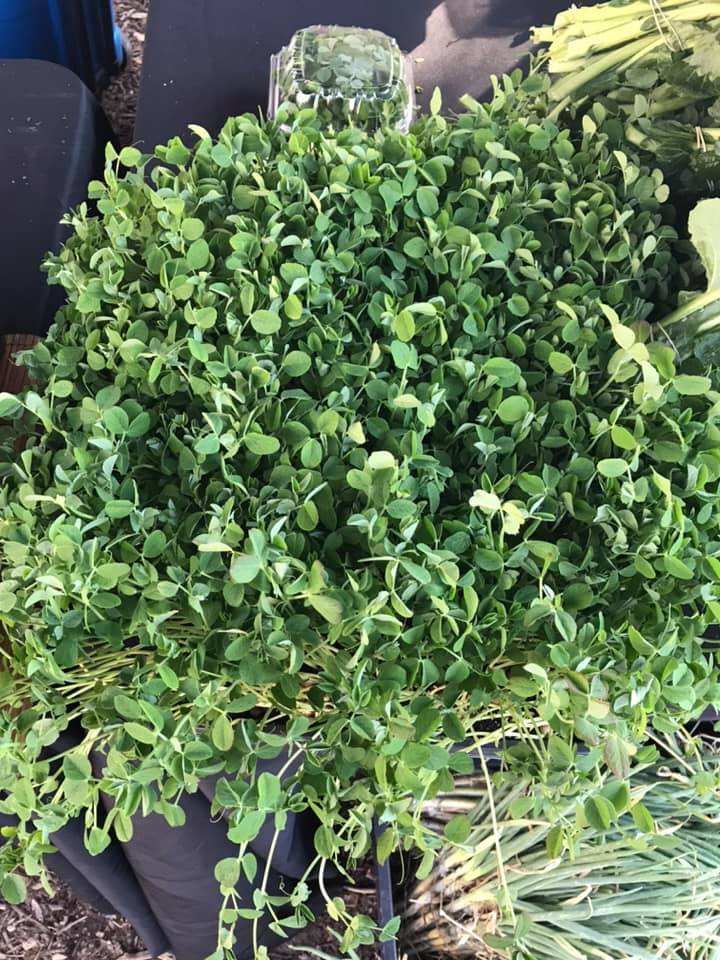 Sweet, raw honey from Blood River always tastes great with the artisan breads from our bakers. Tiger Bait specializes in raw treats for your pets. Vincent & Mauricio now have cinnamon, ginger, and chocolate divinity! Heavenly for sure! There' s a lot more to find at your Covington Farmers' Market but ya gotta be there to enjoy. Hope to see ya there!
Lots of love,
Charlene LeJeune
Abundant Life Kitchen
The Covington Farmers' Market is open each Wednesday, rain or shine, from 10 a.m. to 2 p.m. at the Covington Trailhead, 419 N. New Hampshire and every Saturday from 8a.m. to 12p.m. on the side lawn of the Covington Police Station, 609 N. Columbia St. Call (985) 892-1873 for information or visit www.covingtonfarmersmarket.org
Check out our Facebook page – facebook.com/thecovingtonlafarmersmarket
On Instagram — @covingtonlafarmersmarket