Chillin' at the River free concert series continues this Thursday, April 22nd at the Covington Trailhead (419 N. New Hampshire St.) from 5:30 – 8 p.m. featuring Fermin Ceballos and the Merengue4Four. Bring your lawn chairs, ice chests and blankets. Presented by the City of Covington.

Fermin Ceballos is a tri-lingual songwriter, musician, bandleader, actor and poet. Born and raised in Jamey, San Cristobal, Dominican Republic, Fermin is now creating and sharing his art in New Orleans. He studied music at the Autonomous University of Santo Domingo and was a professor of music for the Dominican Republic Secretary of State for Culture National School System. His primary musical instruments are the accordion, guitar, piano, and voice.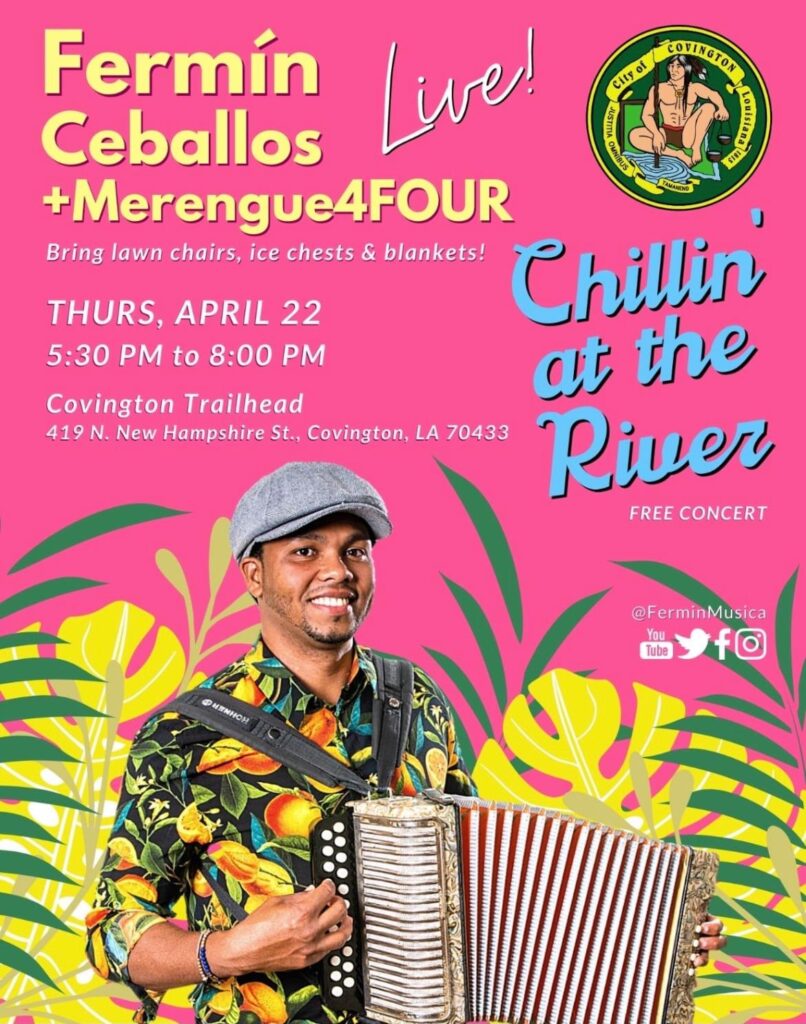 Food and beverage available for purchase. Bring your chairs and your smiles … dancing shoes required. For more information about this event, call 985-892-1873 or visit the City of Covington online!