The City of Covington and Together We Stand present the Juneteenth Freedom Celebration this Saturday, June 19, 2021 from 9 a.m. to 3 p.m. at Rev. Peter Atkins Park. The celebration kicks off with a Freedom Parade at 9 a.m. led by Soul Saint Super Fan. See parade route below: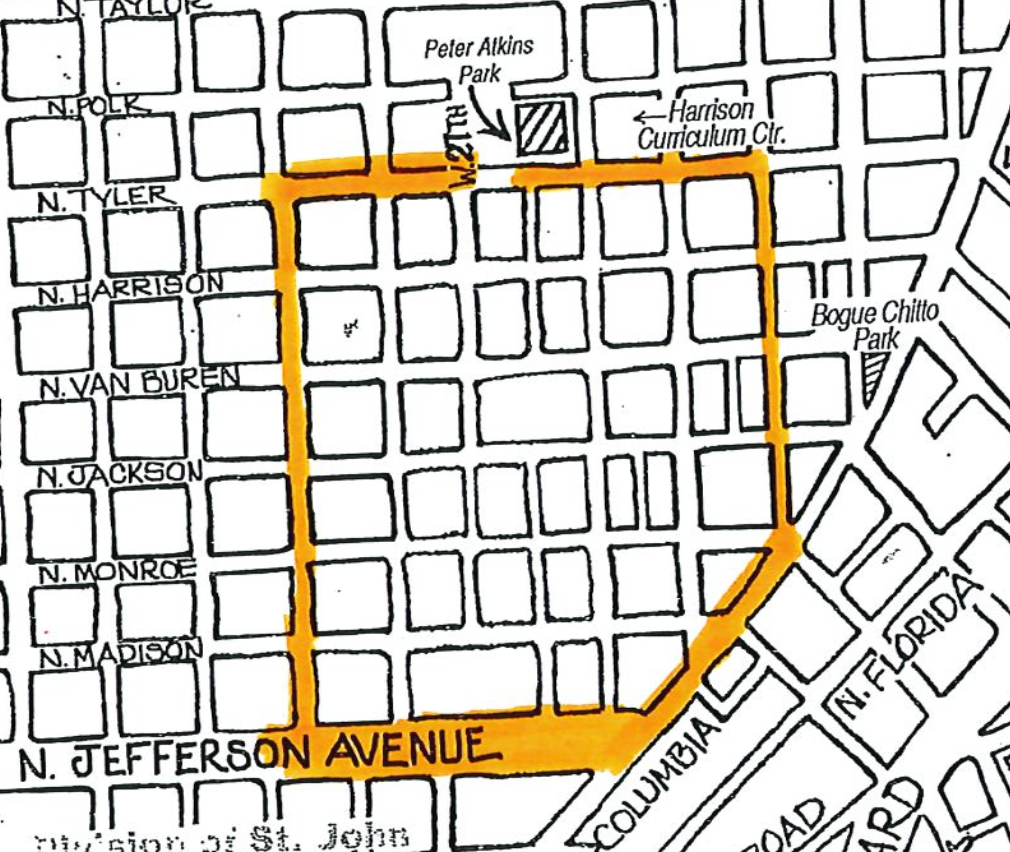 From 10 a.m. to 3 p.m., enjoy the Juneteenth Program with Games, May Pole, Dancing, Vendors, Music and Food. Performances include New Beginning and Northwest Tap Connection Youth Tap Ensemble.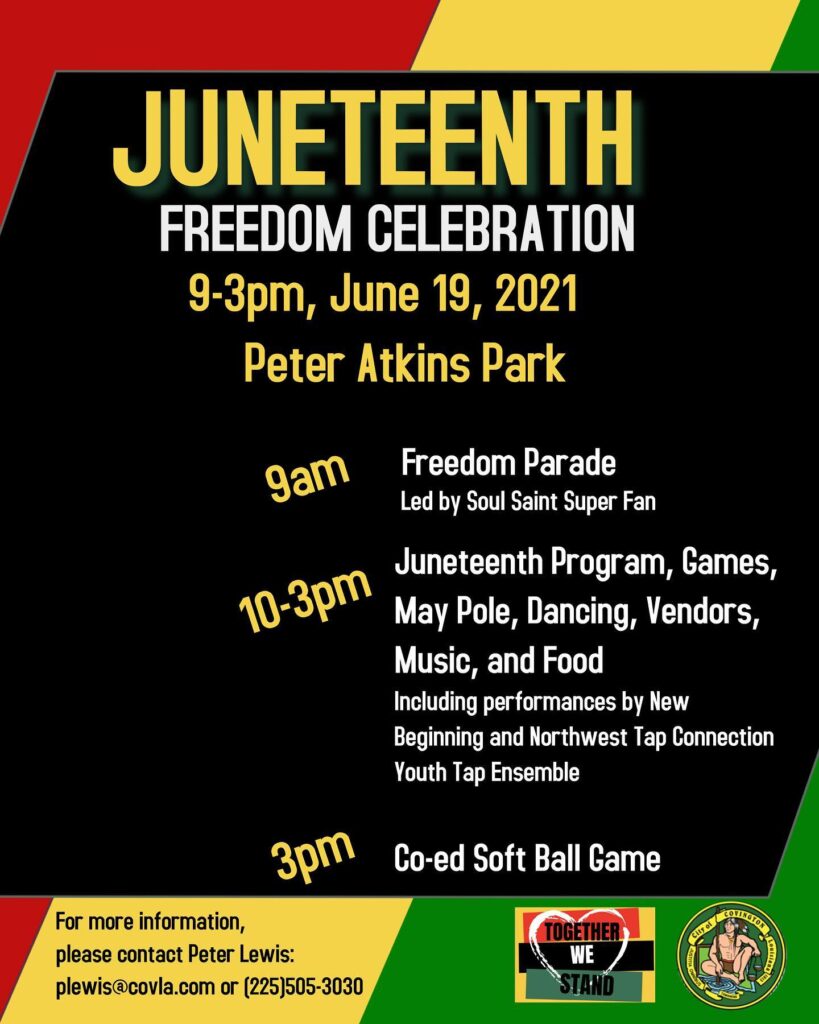 A Co-ed Soft Ball Game will begin after 3 p.m. Rev. Peter Atkins Park is located at 701 N. Tyler St. For more information, please contact Peter Lewis: plewis@covla.com or (225)505-3030.
Article updated 6-16-21