COPA To Host Jubilee Entertainment 2014 Theatrical Trailer
COPA is excited to announce that they will be working with Jubilee Entertainment, a new production company on the Northshore, to bring you their 2014 theatrical season here at Center Of Performing Arts. The season will begin with "Songs for a New World" on January 17th. Visit www.entertainjub.com for more information or to buy tickets in advance.
"With a small, powerhouse multi-ethnic cast and a driving, exquisitely crafted score running the gamut of today's popular music, SONGS FOR A NEW WORLD is a great way to bring the next generation into the theatre." –Music Theatre International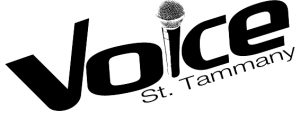 The Voice St. Tammany Is Back
Voice St. Tammany, the Northshore's local vocal competition presented by Center Of Performing Arts and WYLK Lake 94.7FM, is back for its third season! Visit www.centerofperformingarts.net to register for Voice of St. Tammany 2014!