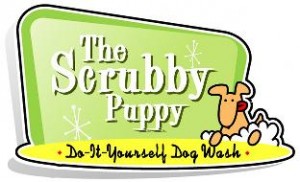 The Scrubby Puppy offers full grooming services for both dogs and cats that are a unique experience for you and your beloved pet.
The goal at Scrubby Puppy is to make your pet's experience as stress free as possible.  Pets are not mass crated, and no crate dryers are used.  Animals are not kept waiting for long periods of time in a stressful environment.  The result is a fantastic, detailed, professional grooming and a happy pet! Call now to book for the holidays!  Holiday grooms include a festive bandana for your pet!

The Scrubby Puppy is located inside Good Dog Naturally at 1027 Village Walk (just off Lee Lane) in Historic Downtown Covington.
Call for your appointment: (985) 871-5222