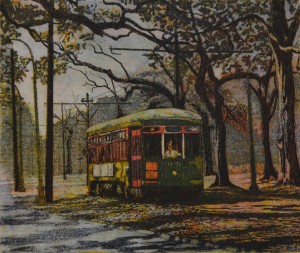 Three Rivers Gallery's February exhibition is entitled "The Romance of New Orleans, Mardi Gras and Phillip Sage". This captivating collection of etchings celebrates the birth of a romance between an artist and his muse. These visual reflections by a virtuoso of the etched line evoke the qualities of light and atmosphere, to bring about the playful dramas seen throughout the city. Each one, a moment snatched out of time and etched to perfection in dramatic detail. His mastery of light and dark used to portray his captivating subject matter truly celebrate his love affair with New Orleans and Mardi Gras representing more than forty years in the making.
Phillip Sage is a master print-maker and artist who was born in Manchester, NH. He has a BA in Economics and Business Administration from St. Anselm's College as well as a BFA from Cooper Union in Graphic Design where he studied under his mentor, Charles Klabunde as well as photography with Michael A. Vaccaro. When he was an officer in the US Coast Guard stationed in New Orleans, he came to know and love the beauty of southern living and its gracious people. In 1971 he began his career as a print-maker and painter. Southern Louisiana has been his home and artistic inspiration throughout his prominent career.
Sage works exclusively with copper plates using an antique English press. His limited edition prints are printed on the finest paper with the effort done entirely by hand in the tradition of master intaglio print-makers. His artwork richly portrays the traditions of the South and the history of New Orleans. His etchings, when viewed by native and tourist alike invoke a feeling of romantic nostalgia.
"The Romance of New Orleans, Mardi Gras and Phillip Sage" will run from February 8th through March 5th.  This is a free open to the public event.