The English Tea Room is excited to announce live music with local musicians during lunch Tuesday – Friday!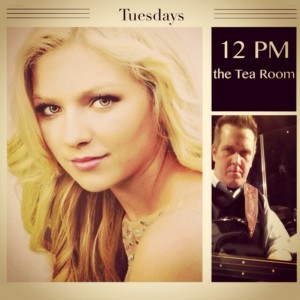 On Tuesday, enjoy some classical jazz with Robin Rorie on guitar and vocals by Randi Paige. Robin is a producer, recording engineer and musician with over 25 years experience in producing music, media, advertising and broadcast. He is the founder of Legacy Music, a music production and recording studio in Covington. Randi is a Louisiana native with a love for all types of music. She has studied classical music since the age of 5.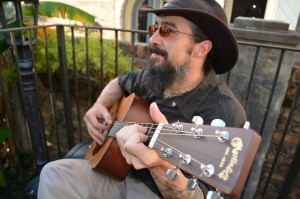 Wednesdays feature Timothy Gates on acoustic guitar, playing folk and blues covers and originals, with some jazz and country standards and compilations. Tim has 25 years of experience playing guitar.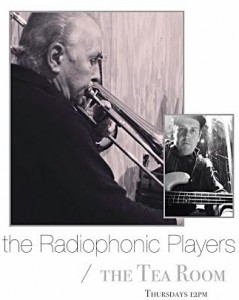 Every Thursday, you'll find Phil Jordan on trombone & Robin Rorie on guitar. Phil has a long and impressive musical history, including performances in several symphony orchestras and international jazz/rock bands. Robin, Randi and Phil are all members of the hit New Orleans band The Radiophonic Players.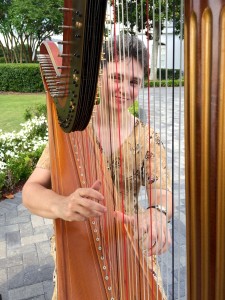 Classical Harpist Judy Seghers plays on Fridays. Judy "pulls strings" all over the metro New Orleans area, playing on a beautifully carved and crowned concert harp. She plays dinner music, Sunday brunches and High Teas in many of the fine dining establishments in the area, and takes great pleasure in performing for weddings and other special events.
All performances take place during lunch time, from 12 – 2 p.m. The English Tea Room serves lunch, breakfast and High Tea from 9 am – 6 pm Monday through Saturday. Learn more at www.englishtearoom.com