Keep It Local in Historic Downtown Covington for unique and personalized gifts this shopping season.  From hand carved figurines at Roy's Knife & Archery to hand made jewelry at Shop Soul Boutique, a selection of 200 loose teas at The English Tea Room & Eatery or a wall to wall selection of eclectic gifts at Zita's, Covington is home to a great variety of friendly retailers.
Columbia Street shopping features clothing and shoes for women and children (The Olive Patch, Shouffle, Columbia Street Mercantile), hardware/outdoor gear, art supplies (H.J. Smith & Sons, Roy's Knife & Archery, Mo's Art Supply), plus the dining!  Gift certificates are available at most of your favorite restaurants, share the love.
Lee Lane once again presents "Christmas in the Country," beginning the day after Thanksgiving and continuing every Saturday through December, featuring shopping, food and fun!  Look for live music, refreshments, sales, and more.  All the shops will be beautifully decorated and aglow with the warmth of the holidays.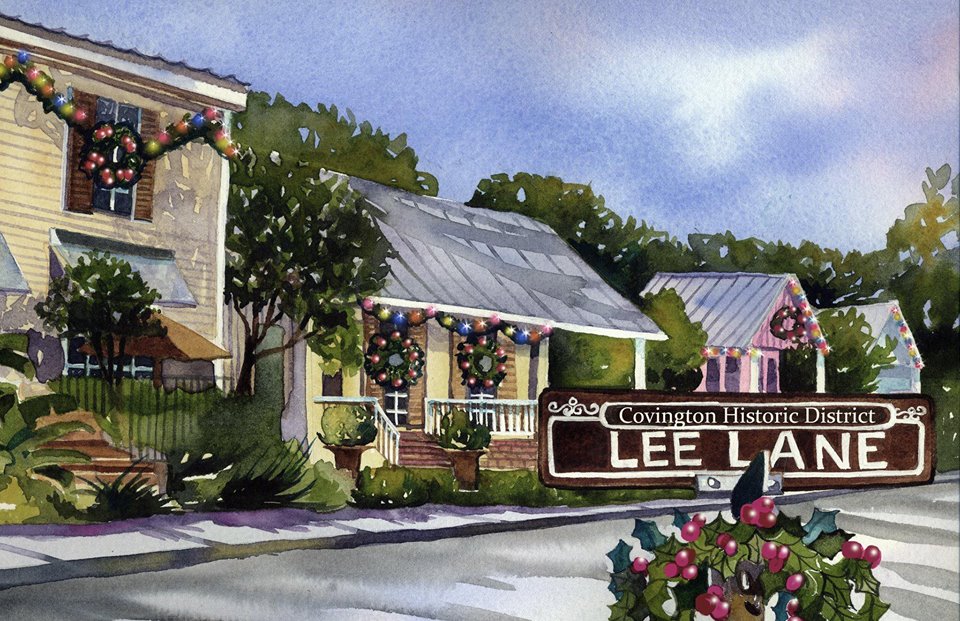 Covington Weekly is thankful for our great advertisers that span retail, professional services, restaurants, clubs and more.  Be sure to visit them this holiday season and support them, because they are the heart of our town.
The English Tea Room & Eatery, Rosemary's Closet and Brooks' Bike Shop are a few of our longstanding business partners, don't miss the Tea Room's sale, a couple of columns over!  The Green Room and Columbia Street Rock N Blues Cafe consistently bring some of the best live music and entertainment to the downtown area, and Rock N Blues is open for lunch Wednesday through Saturday.  Jewel's Cigar and Briar is a great stop for conversation and more, now featuring specials on Rocky Patel lighters.

Many of our local businesses offer Gift Certificates as well. This holiday season, give the gift of pizza by purchasing a Colonna's Pizzeria Gift Certificate for that pizza lover on your list.  It also makes a good gift for yourself after a long day of shopping!    colonnaspizzeria.com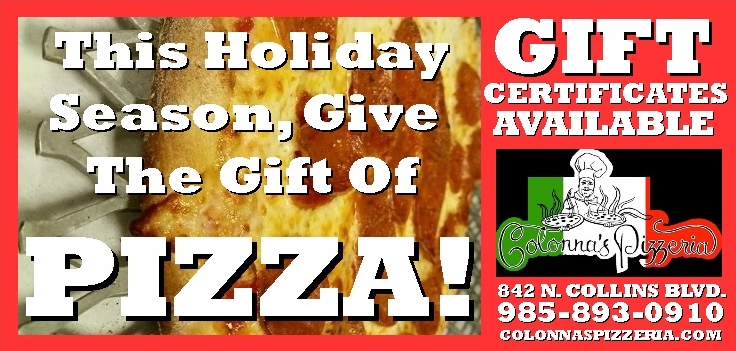 Our Place Studio is offering some great holiday specials for those looking to get an early start on their New Year's Resolutions.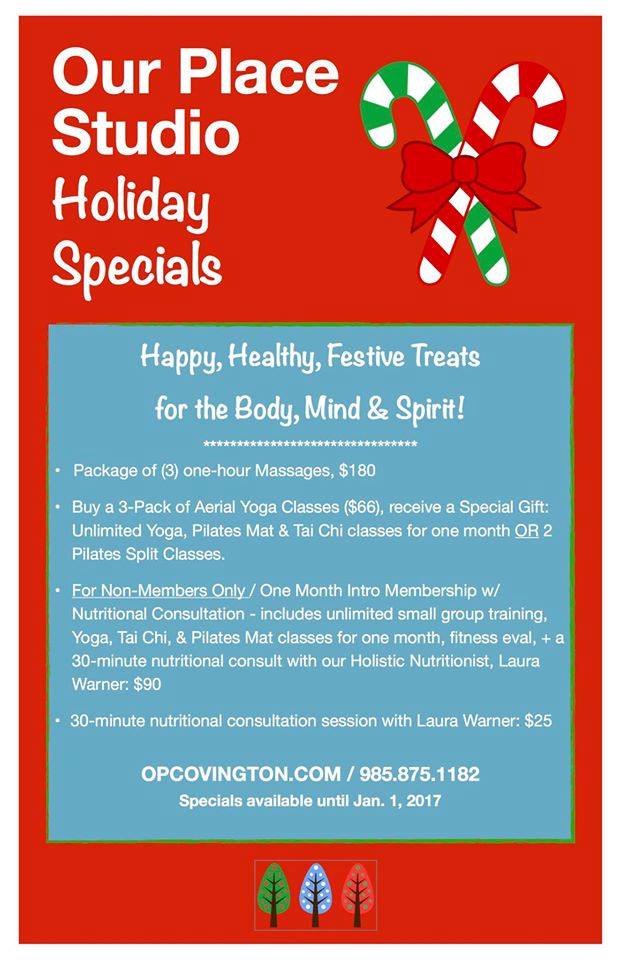 Zita's in Covington, and now in Mandeville, will give 10% off purchases with the coupon on the back of the page.  Go paperless!  Bring the picture in on your phone also!