The 7th Covington Business Resource Workshop takes place on Thursday, September 21, 2017 at the Bogue Falaya Hall in the Greater Covington Center at the Covington City Hall Building. "The Changing Workplace Social Media – and your Employees Fundamentals from Human Resources to Legal" begins with registration at 8 a.m., workshop runs from 8:30 a.m. To noon.
This workshop will provide local business owners with awareness and understanding of best practices in development of policies in managing employees use of social media in today's changing workplace. Participants to include: Parish President Pat Brister, City Councilman Larry Rolling, Labor Attorney Michael Bush, LA SBDC at Southeastern, SCORE and Brad Schroeder of the CBA. The business resource workshop is free and open to the public, refreshments donated by the CBA.
Hosted by The Covington City Council Economic Development Committee and the City of Covington.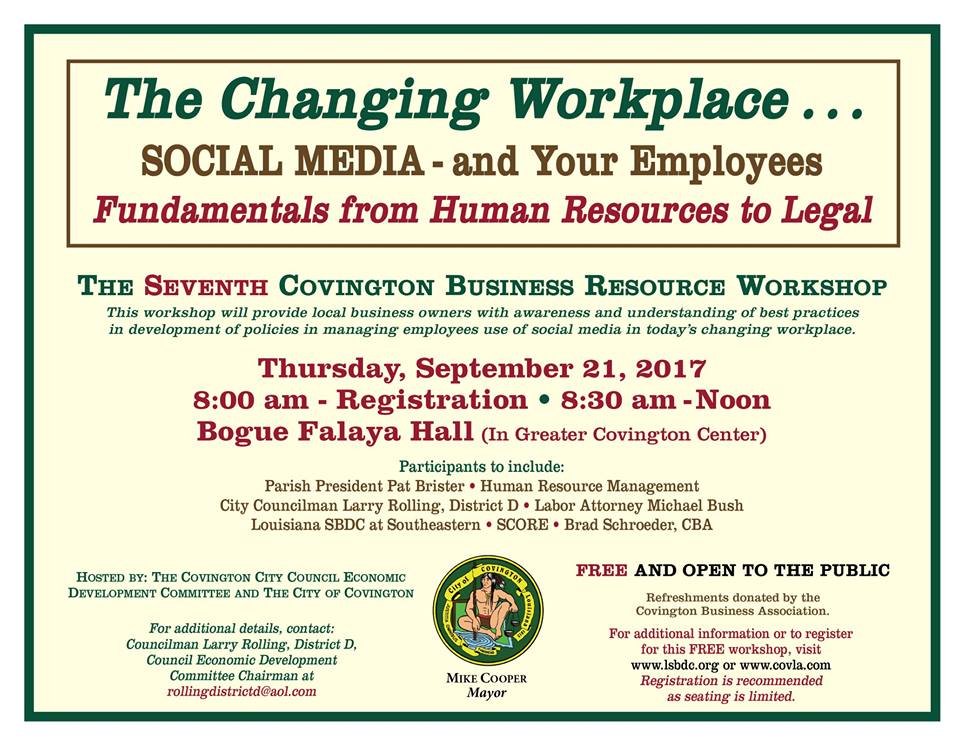 For additional details, contact Councilman Larry Rolling, District D, Council Economic Development Committee Chairman at rollingdistrictd@aol.com. For additional information or to register for this free workshop, visit lsbdc.org or covla.com. Registration is recommended as seating is limited. Covington City Hall is located at 317 North Jefferson Avenue.

Flood the Love & fill a box of hope to help those affected by Hurricane Harvey! Heritage Bank of St. Tammany is partnering with Northshore Vineyard Church and Convoy of Hope in an effort to help those affected by Hurricane Harvey.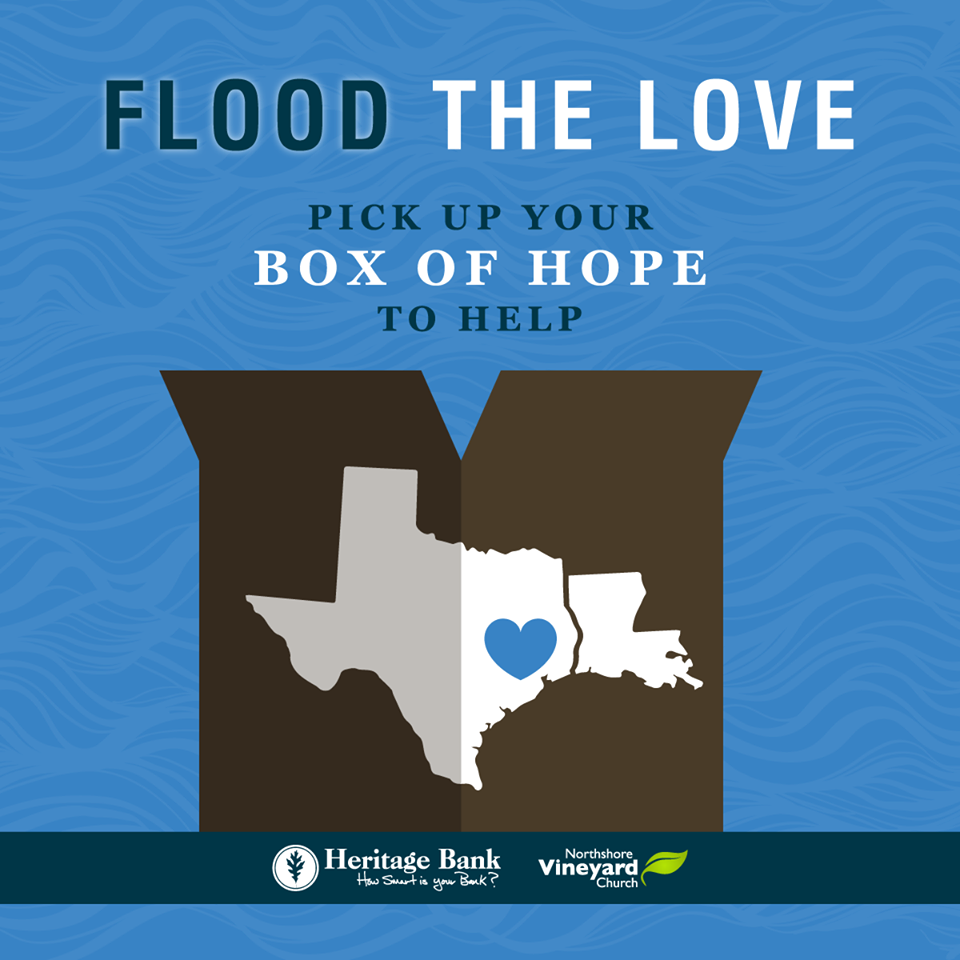 Stop by the Covington Branch, pick up a box (Box of Hope), follow the instructions and return the box. It will then go to the church for proper delivery to the affected areas. For more information, call (985) 892-4565 heritagebank.org
KCB River Clean Up Scheduled Sept. 30
The annual KCB Bogue Falaya River Sweep Litter Clean Up takes place Saturday, September 30, 2017 from 9 a.m. To Noon. Volunteers and Paddlers will meet at Menetre (4th Avenue) Boat Launch for 9 a.m. Personal flotation devices are required for all paddlers. KCB will provide litter grabbers, gloves and trash bags. There will be a picnic at the Bogue Falaya Park Small Pavilion for volunteers and paddlers after the clean-up.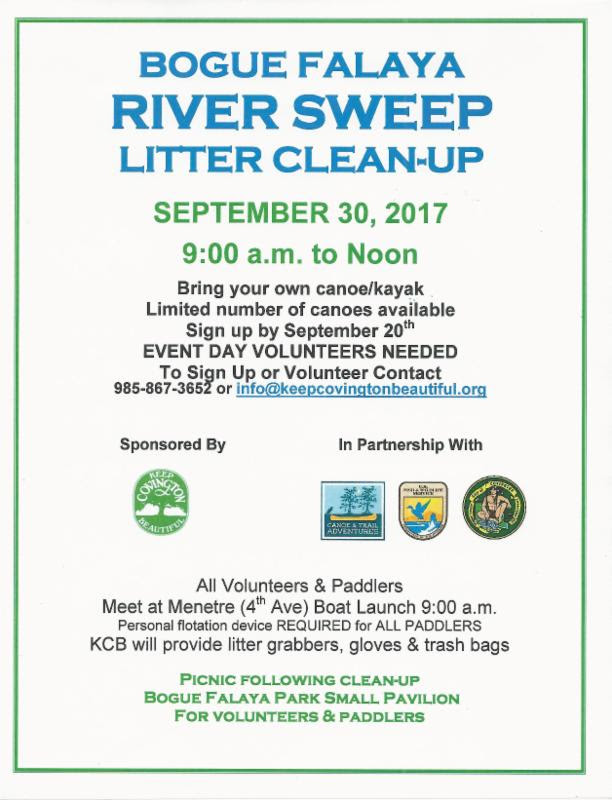 Volunteers and paddlers are asked to bring their own canoe or kayak as there are a limited number of canoes available. Sign up by September 20, 2017 to reserve your space. Event day volunteers are needed at this time. For more information, caall (985) 867-3652 or email info@keepcovingtonbeautiful.org
The 22nd JDC Bar Association sponsors this annual event, benefiting the Youth Service Bureau's programs of advocacy, counseling, education, and intervention for at-risk youth and families in St. Tammany and Washington Parishes.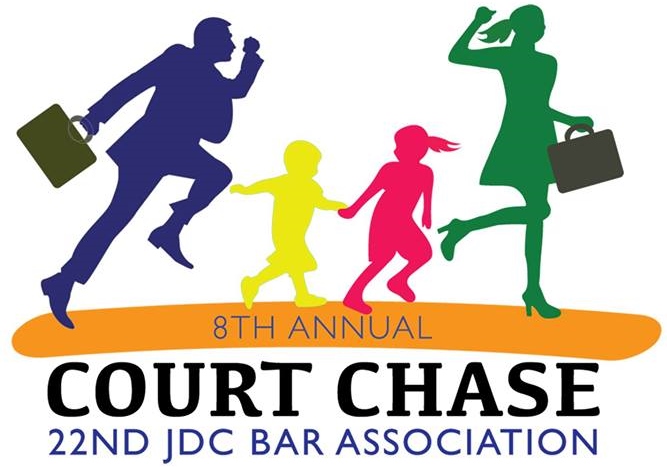 Event is Saturday, September 16, 2017 at 7 a.m. Ticket information: 22ndjdcbar.org