From Louisiana Northshore:

Run, jog or walk your way to the finish on Thanksgiving Day. The City of Covington presents the 3rd annual Tammany Turkey Trot on Thanksgiving Day, November 26, 2020.
The fun, family event is also a food drive and fundraiser for the Northshore Food Bank at 840 N. Columbia St. Each runner is asked to bring three non-perishable, canned food items to help them "pack the pantry" at the Northshore Food Bank.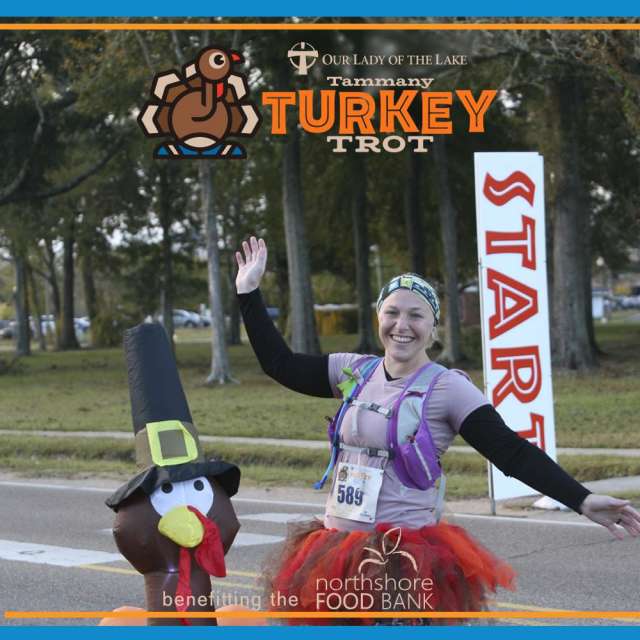 Athletes will start their Thanksgiving run with the St. Tammany Courthouse as their backdrop just north of downtown Covington. From there, both 5K and 5-mile runners will make their way through downtown and into the splendor of moss-covered trees that line the streets. Near St. Paul's High School, 917 S. Jahncke Street, runners will head slightly west toward Jefferson Street before turning north. From there, it's a return trip for the finish line at the St. Tammany Parish Courthouse.
Five-mile runners will finish their Turkey "tour" with a scenic jaunt further south past more beautiful homes before rejoining with the 5K course and heading north back to downtown.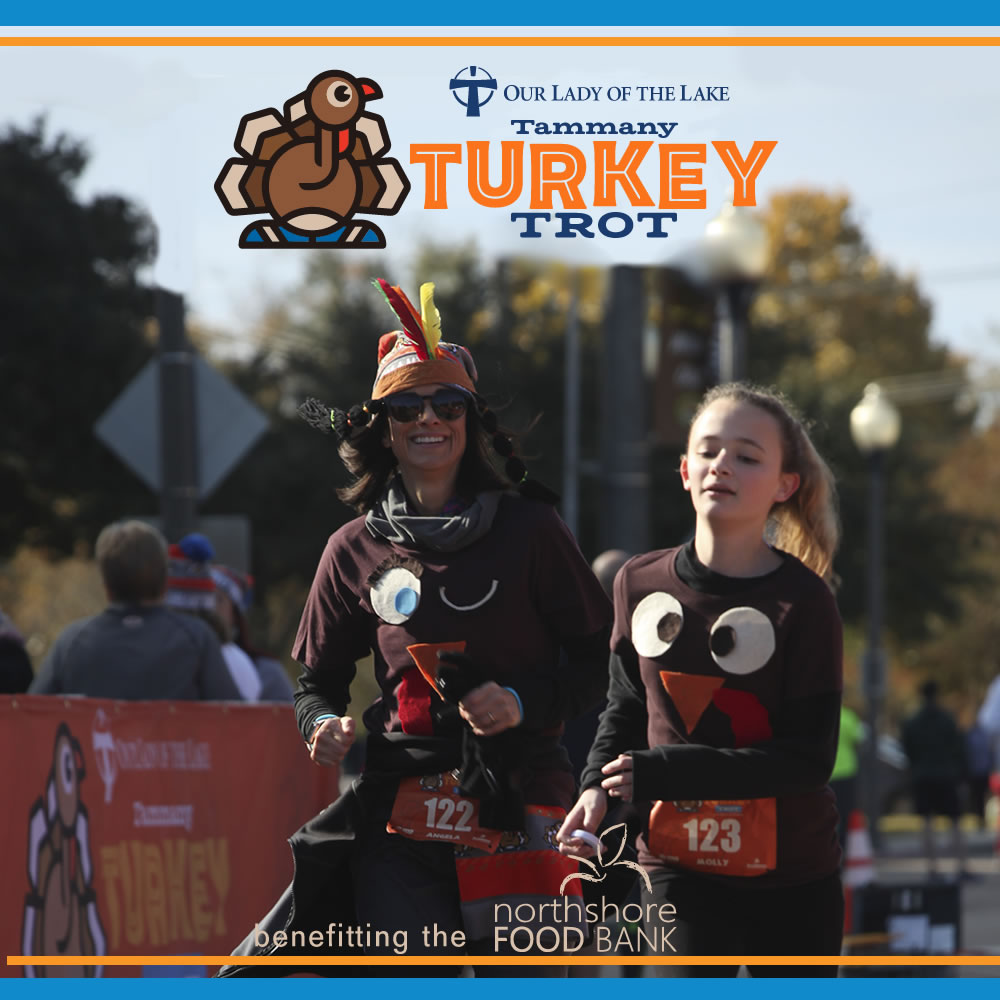 Covid-19 Cancellation: If the event is cancelled by government agencies in advance due to Covid-19 or other similar public health concerns runners will be able to choose one of the following options: defer to next year, switch to a virtual race, donate entry fee to charity or receive a full refund, less processing fees.
To register, get route details, check out race swag and awards, and learn more about the Northshore Food Bank, visit TammanyTurkeyTrot.com.

ABOUT THE NORTHSHORE FOOD BANK
Northshore Food Bank has served the Northshore community since 1984 by providing access to basic needs through its two programs – Food Bank and Resale Shop. Currently serving an average of 350 families each week from St Tammany and Washington parishes and distributing approximately 125,000 pounds of food monthly through need-based programs, the Food Bank tirelessly works to achieve its mission of a hunger-free Northshore.
With the support of businesses, civic organizations, and individuals, the food bank serves the needs of the most vulnerable in our community. Now, your help is needed more than ever. The food bank has experienced record growth due to the pandemic and now has over 2,000 distributions monthly. Your donation to feed your neighbors in need is greatly appreciated.