A few years ago Pamela McKay began preparing meals for those in our area in need – poor, homebound, homeless, disabled and / or seniors. She started on a 4 burner electric cooktop with food donated by stores and restaurants.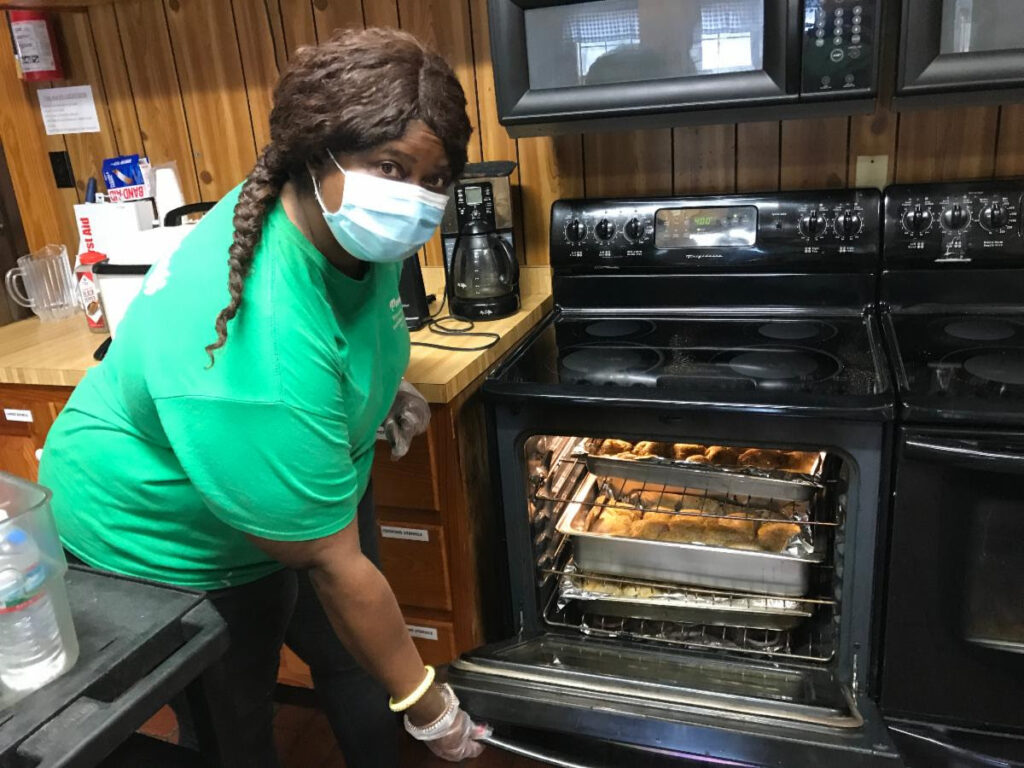 One morning a break-out group from Leadership St. Tammany assisted her with meal prep. With Pastor Jay Graves help, Pamela was moved into the kitchen facilities of Hosanna Lutheran Church. Today, with a little help from some friends, she cooks and delivers over 200 meals every Wednesday to Slidell, Abita Springs, Mandeville, Covington and Tangi … quite a chore, quite a feat.
The most immediate need is someone with basic internet skills to setup "Sign-Up" Genius, then check with Pamela on a weekly basis posting what help is needed. Sidenote: The great thing about this is a person working from home could make a huge difference and never leave the house. Reply to this e-mail if interested.
Volunteers are welcome on Wednesdays from 9:00am to 1:00pm at Hosanna Lutheran Church in Mandeville – food prep, cooking, packaging, cleaning, labelling. There is also a need for volunteers to deliver the meals.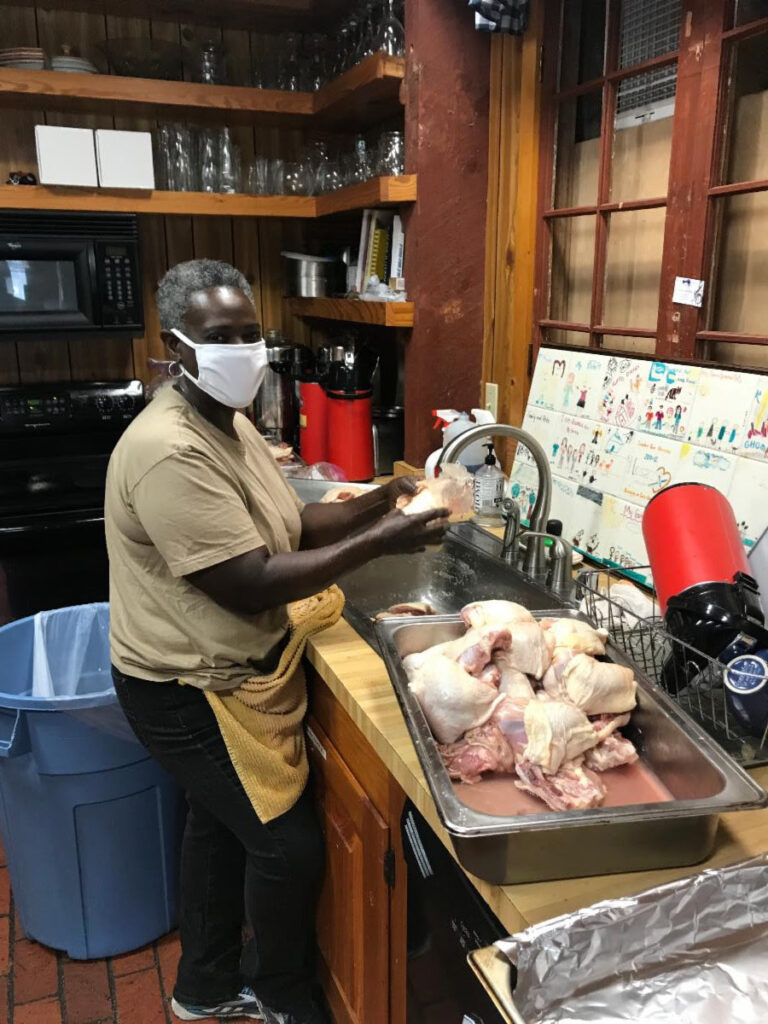 All are invited to Covington's Community Garden (corner Jackson and 30th Avenue) on Friday mornings (9:00am start) to "get your hands dirty." Food raised from the garden will go this ministry.
High Priority: Refrigeration storage for donated items. Pamela's prayer is a kitchen location where perishables can be both stored and prepared.
Pamela can be reached at 985-237-3138 or on Facebook Messenger Pamela Onmygrind McKay. Or you can reply to me via this e-mail.
This information is from Mayor Mark's email blast. Thank you Mayor Mark, for the good information! Sign up for Mayor Mark's email blast at the city's website, covla.com