Genus: Lagerstroemia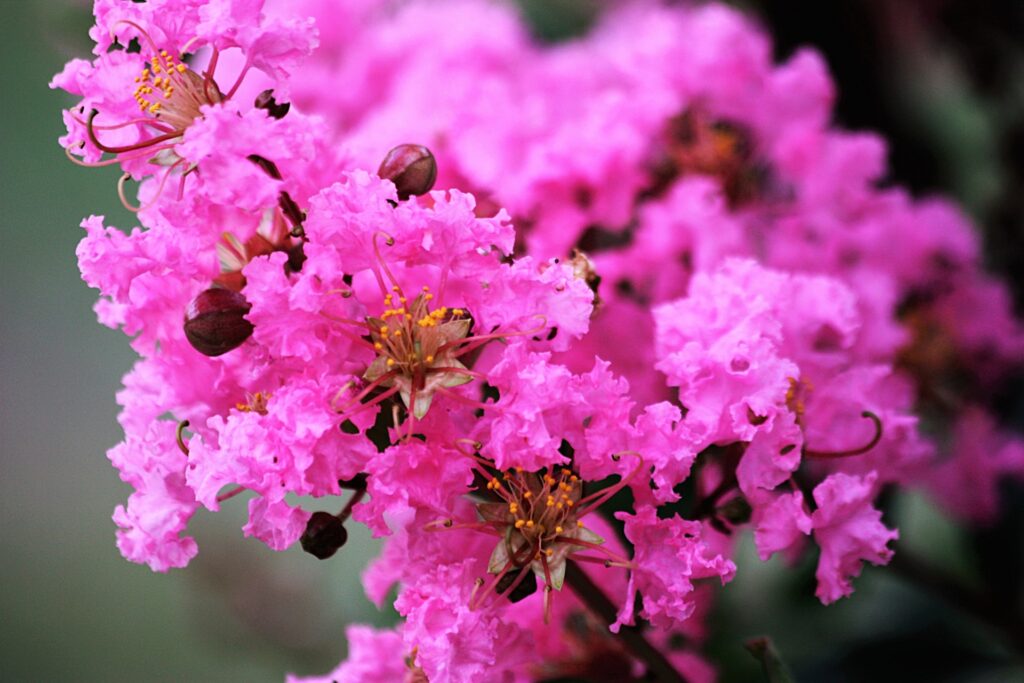 The Crape Myrtle, also spelled crepe myrtle, is a genus of trees and shrubs with approximately 50 species. These evergreens can range from 1 – 100 feet tall, but all share the common characteristic of many long-lasting, showy flowers blooming through summer and fall. Colors vary from deep purple to red to white, with almost every shade in between. The name "crepe" stems from the flower's crimpled, crepe-like texture.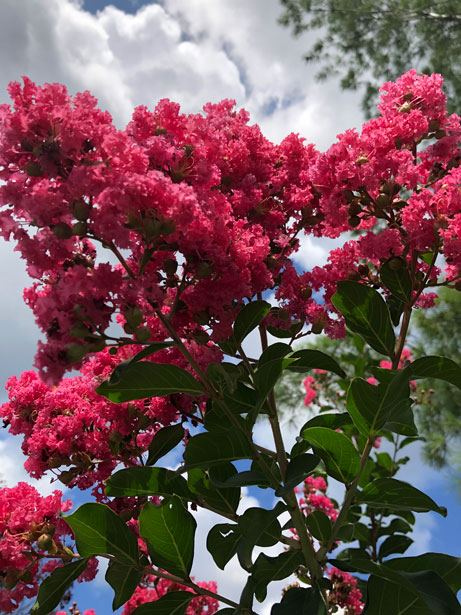 Native to southeast Asia, northern Australia and Oceania, this colorful ornamental can be found in yards, gardens and parks over much of southern US. Three species we most often see here are the common crape myrtle (L. indica), the Japanese crape myrtle (L. fauriei), and the queen crape (L. speciosa).
The common crape was introduced from China and Korea to Charleston, South Carolina in 1790. After over 200 years of cultivation, the common crape myrtle has many varieties to fit almost any landscaping need.
The Japanese crape is known for its distinctive smooth, slippery bark. The Japanese name, saru suberi, literally translates to "monkey slip". This species is much hardier to frost and fungus, making it a popular parent plant in crape hybrids.
The Queen crape, also known as the giant crape myrtle or banabá, is native to tropical and subtropical India. This species is only suitable for similar climates, and in the US can be found in Florida, southernmost Texas, South Louisiana, coastal southern California, and Hawaii. It is a small to medium-sized tree, most characterized by it's flaky and smooth white bark.
Crape Murder – Is It Actually Murder?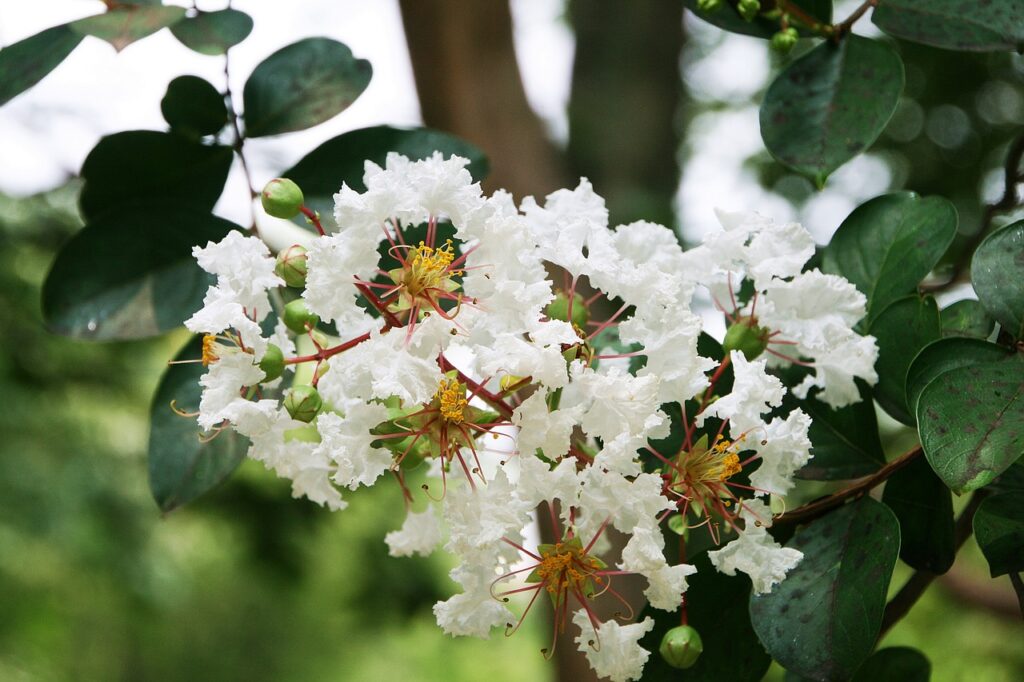 A common practice for many landscapers is to cut back crapes significantly at the end of each season, called 'crape murder'. The idea is that new growth creates more blooms next year. While this may be true, excessive yearly pruning can lead to long-term damage to the tree, including stunted trunk growth and a weakened immunity to mildew. It is recommended to only prune dead limbs or limb ends.
Here in Covington, the Crape Myrtles are in full bloom! Take a walk around downtown to admire all of the beautiful varieties!
Here are some links to websites i referenced in this article:
https://en.wikipedia.org/wiki/Lagerstroemia
http://www.landscape-america.com/landscapes/shrubs/crape_myrtle.html
https://aggie-horticulture.tamu.edu/databases/crapemyrtle/crape_myrtle_varieties_byheight.html
http://tenrandomfacts.com/crepe-myrtle/crepe-myrtle-2/